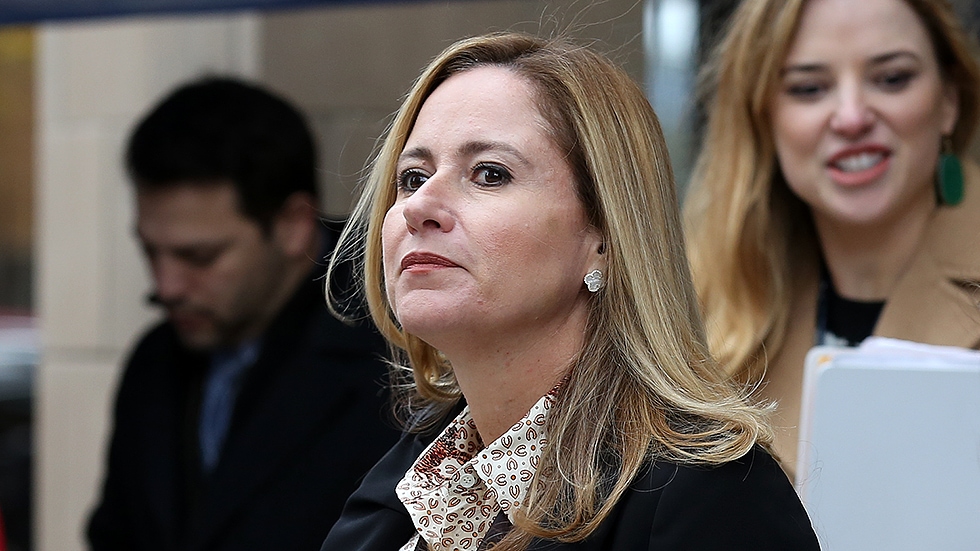 Mucarsel-Powell made the issue of health care a focal point of her 2018 campaign.
As President Donald Trump attempts to make health care an issue in the 2020 contest, the Democratic Congressional Campaign Committee (DCCC) is out with a new digital ad highlighting U.S. Rep. Debbie Mucarsel-Powell's defense of the Affordable Care Act (ACA).
"Republican attacks on our health care make us sick," reads the ad.
"That's why Debbie Mucarsel-Powell is fighting back."
The ad, which will be targeted toward voters in Mucarsel-Powell's district, come as Trump had offered a somewhat jumbled message regarding Republicans' plan on health care.
The Trump administration is pushing in court to have the ACA declared unconstitutional. The move goes against the wishes of his own party's leaders, who reportedly worry the lack of a replacement plan could cause chaos in the nation's health care system.
To compensate, Trump floated an as-yet-undefined alternative to the ACA, which is allegedly already being formulated. But Trump says a vote on a replacement bill wouldn't take place until after the 2020 election, as the Democrat-controlled House is almost certain to oppose such an effort.
"Yet again, Republicans are attacking the health care of Floridians and jeopardizing their access to affordable coverage," said DCCC spokesperson Mike Gwin.
"Mucarsel-Powell is on the side of the middle-class — not the special interests backing the Republican efforts to raise premiums and take away protections from people with pre-existing conditions."
Mucarsel-Powell made the issue of health care a focal point of her 2018 campaign, which saw her unseat GOP Rep. Carlos Curbelo.
The release of the ad by the DCCC comes on the same day as restaurant owner Irina Vilariño announced she would run as a Republican in 2020 to challenge Mucarsel-Powell in Florida's 26th Congressional District.