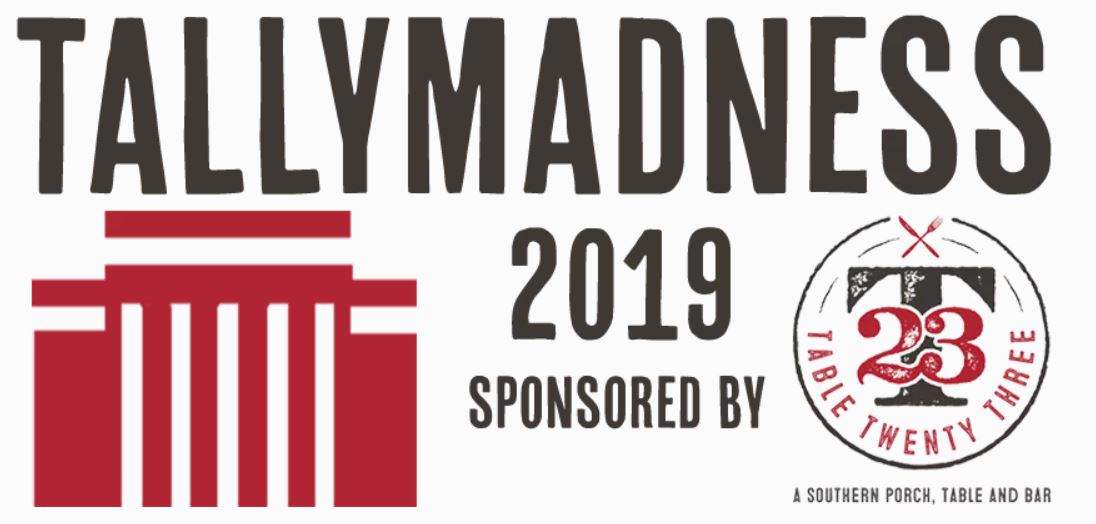 The second round of TallyMadness has concluded, but not before a bundle of upsets took place.
The only 1-seed still in the mix is Matt Bryan of Smith Bryan & Myers. Nick Iarossi of Capital City Consulting lost to 9-seed Steve Shiver of The Advocacy Group by just seven votes, while Bill Rubin of Rubin Turnbull & Associates fell to No. 8 Hayden Dempsey of Greenberg Traurig.
The Cinderella run of Metz Husband & Daughton's Alli Liby-Schoonover (16) continues. Liby-Schoonover moved past No. 9 Jason Unger of GrayRobinson.
The other matchups indicate 2019 may be another "Year of the Woman" — a half-dozen women made the round of 32, and five advanced. In addition to Liby-Schoonover, Ashley Kalifeh of Capital City Consulting, Katie Webb of Colodny Fass, Tracy Mayernick of The Mayernick Group and Heather Turnbull of Rubin Turnbull & Associates secured spots in the Sweet 16.
The third round of TallyMadness, sponsored by Table 23, is underway. The next round of voting ends 1 p.m. Friday.
The full results of round two:
— (3) Tracy Mayernick of The Mayernick Group defeated (6) Teye Reeves of Smith Bryan & Myers
— (14) Scott Dick of SKD Consulting Group defeated (11) Jon Costello of Rutledge Ecenia
— (7) Gus Corbella of Greenberg Traurig defeated (15) Stephanie Smith
— (7) Brewster Bevis defeated (2) Travis Blanton of Johnson & Blanton
— (6) Rhett O'Doski of McGuireWoods Consulting defeated (3) Ron LaFace of Capital City Consulting
— (1) Matt Bryan of Smith Bryan & Myers defeated (8) Chris Moya of Dean Mead
— (3) Mark Delegal of Holland & Knight defeated (11) Tim Meenan of Meenan PA
— (9) Steve Shiver of The Advocacy Group defeated (1) Nick Iarossi of Capital City Consulting
— (5) Katie Webb of Colodny Fass defeated  (4) Fred Karlinsky of Greenberg Traurig
— (16) Alli Liby-Schoonover of Metz Husband & Daughton defeated (9) Jason Unger of GrayRobinson
— (13) Marc Reichelderfer of Landmarc Strategies defeated (5) Slater Bayliss of The Advocacy Group
— (4) Jim Daughton of Metz Husband & Daughton defeated (12) Will McKinley of PooleMcKinley
— (10) Darrick McGhee of Johnson & Blanton defeated (2) Chris Dudley of Southern Strategy Group
— (8) Hayden Dempsey of Greenberg Traurig defeated (1) Bill Rubin of Rubin Turnbull & Associates
— (4) Heather Turnbull of Rubin Turnbull & Associates defeated (12) Frank Walker
— (15) Ashley Kalifeh of Capital City Consulting defeated (7) John Holley