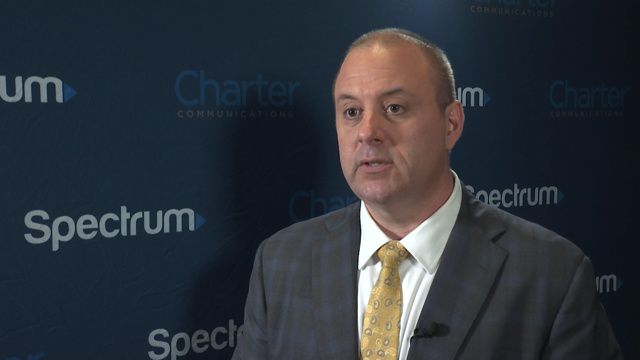 Bill impacts everything from barbers to auctioneers.
Legislation loosening rules on everything from hotel interior designers to princess party practitioners moved one step further.
The House Commerce Committee on Thursday morning advanced an omnibus professional deregulation bill (HB 27).
The fruits of Florida's deregathon, state Rep. Blaise Ingoglia said it would reduce or completely remove licensing rules for barbers, auctioneers, landscape architects and numerous other professions.
"There is a litany of economists on both sides of the aisle who agree: Occupational licensing is an impediment to employment," the Spring Hill Republican said. "Almost everyone agrees deregulating occupational licensing is a good thing."
But Democratic members continued to raise public safety concerns as business leaders sounded caution on reducing standards for work.
Officials from the Florida Retail Federation and numerous other professional industries spoke out against the legislation. Critics said that should be telling for a bill supposedly aimed at improving Florida's business climate.
Dan Washburn, the owner of 31 Great Clips salons in Florida, said the company already has trouble finding qualified barbers and hair stylists. That's because Florida requires 600 hours of training for a license, a lower requirement than in 47 other states.
"We have great jobs and are always in need of more talent," he said. "But this will exacerbate a problem."
Many companies already require extra training beyond license requirements. But even beyond employability issues in Florida, such low training requirements could ultimately trap professionals in the state.
Chad Johnson, of the Florida Auctioneers Association, said deregulating certain industries could have greater consequence than realized at first blush. He said most think of auctioneers and think of fast talking and charismatic presentation, but there's also important fiduciary responsibilities for the profession.
And some said that while licensing for professionals like nail stylists who visit people's homes for parties sounds innocent, consumers should be cautious about inviting any unlicensed professional into their home.
Michael Halmon of the Florida Association of Cosmetologists and Technical Schools slammed the legislation as "reckless."
"We must uphold current training standards for Cosmetology Specialists and Barbers in order to protect the safety of millions of Florida consumers who receive services that expose them to potentially dangerous instruments and harmful chemicals," he said in  statement.
"We will carefully monitor this misguided bill as it moves through the legislative process and will continue to work with lawmakers to prioritize public health and safety by protecting strong standards for the well-being of our state's residents and visitors."
But in contrast, supporters of legislation say the bill could address some inequities that hurt female-dominated professionals and racial minorities.
Attorney Justin Pearson, for example, noted a provision that requires hair braiders who use a weft, which is needed for popular African American hair braiding, requires a license. The weft-less braiding of white women's hair faces no such obstacle.
Ingoglia said Florida simply has too many professions requiring strict regulations. He notes while nationwide there are more than 1,100 various professional licenses offered by states, only about 60 are required by all of them.
Some lawmakers who voted against the legislation said there were provisions of the bill they liked, but the legislation ultimately touches too many industries.
State Rep. Evan Jenne, a Dania Beach Democrat, said wrapping so many different issues into the single piece of legislation proved problematic.
"Each of these issues deserves a standalone bill, not a 120-page bill," he said.
The Commerce Committee, like the Government Operations and Appropriations and Business and Professions subcommittees, advanced the bill on a largely party-line vote.
But the bill did win over some Democrats, like state Rep. Jennifer Webb of Pinellas County, who long worked in economic development. The bill now heads to the House floor.