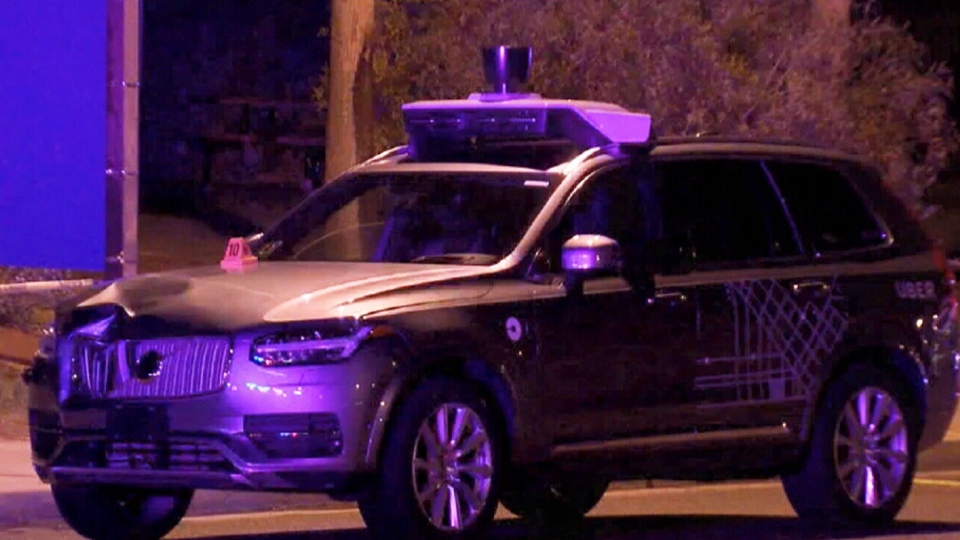 SB 932 now heads to the full Appropriations Committee.
The Senate bill aimed at bringing autonomous vehicle companies to the Sunshine State cleared its second committee stop Thursday with a unanimous vote.
SB 932, sponsored by St. Petersburg GOP Sen. Jeff Brandes, would codify several terms related to self-driving cars such as "automated driving systems" and "fully autonomous vehicles."
"It's more definitional now, that's what the bill does – it focuses on definitions. This is the framework," Brandes said.
In addition to putting AV jargon into law, SB 932 would also open the door for automated ride-sharing platforms — also known as "transportation network companies" — and allow The Florida Turnpike Enterprise to "fund, construct and operate test facilities" to study AV technology.
Such a facility is nearing completion and was recently visited by Gov. Ron DeSantis, who is on board with autonomous vehicles as a solution for traffic congestion on Florida roadways.
While the AV measure earned support from the entire Appropriations Subcommittee on Transportation, Tourism, and Economic Development, there were several questions raised about how self-driving cars will be insured.
Brandes put forward an amendment to the bill that would require any autonomous vehicle that's part of a ride-sharing service to carry $1 million in liability insurance, the same level of coverage required by platforms such as Uber and Lyft.
"This deals specifically with when it's part of a network of vehicles," Brandes said. "This is really conforming to existing laws when it comes to TNCs."
That amendment didn't face much debate, but concerns were expressed over how personally owned AVs should be covered and who — or what — would be held liable after a crash.
"When there is no driver, there can be no prudence test," said Thonotosassa GOP Sen. Tom Lee. "What is the standard of proof when an autonomous vehicle is involved?"
Brandes said individual AV owners would have to meet the same insurance requirements of traditional vehicles, currently $10,000 personal injury protection (PIP) and $10,000 property damage liability (PDL).
He also said injured parties could go after car companies, too.
"I believe there could be a product liability case against the manufacturer or the software developer," Brandes said. "But the first level of insurance will be the driver's personal insurance."
Alex Gillen of The Florida Justice Association said that wasn't good enough — if the software company is not based in the United States, there would be jurisdictional concerns about suing those companies and having access to the source code for review.
Gainesville GOP Sen. Keith Perry said the worry over foreign manufacturers and software developers doesn't jibe with the way traditional vehicles are treated.
"How is this any different than today?" he asked. "If I buy a GM car, it has parts from all over the world and it's assembled here."
Most other groups were in favor of the bill. The list of supporters included Americans for Prosperity, the James Madison Institute, Ford Motor Company, GM, the AARP, the Associated Industries of Florida, Uber, Lyft and the Florida Chamber of Commerce.
With the favorable vote, SB 932 now heads to the full Senate Appropriations Committee. The House companion cleared its third committee Thursday morning and is now ready for a floor vote.