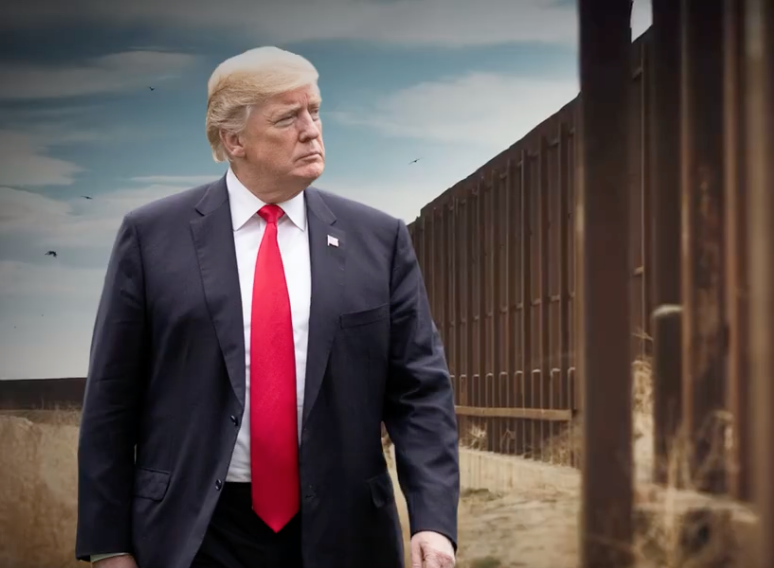 The ad charges Democrats do not want national security.
Declaring border security a national security crisis, the re-election campaign of Donald Trump is releasing a new digital ad Friday calling out several Democratic presidential candidates and the party in general for believing there is no crisis.
The 60-second video ad lays out Trump's case for identifying a border wall as a defining policy of national security, and also begins targeting a curious mix of his potential 2020 election campaign opponents.
The video is being released as Trump plans a visit to the border in Calexico, Calif., Friday.
It begins with brief clips of former U.S. Rep. Beto O'Rourke [identified as "Robert Francis O'Rourke ['Beto']", U.S. Sen. Elizabeth Warren, former U.S. Housing and Urban Development Secretary Julian Castro, and U.S. Sen. Kamala Harris, and then Senate Minority Leader Chuck Schumer and House Speaker Nancy Pelosi, covered with the text, "Democrats Do Not Want to Keep Americans Safe."
The video then goes through a series of news reports and interviews with various officials including former Obama Administration Department of Homeland Security Secretary Jeh Johnson describing a crisis at the border. Finally, it ends with Trump walking beside a border wall, with the text, "It's Time for Democrats to Stop Playing Political Games with National Security."