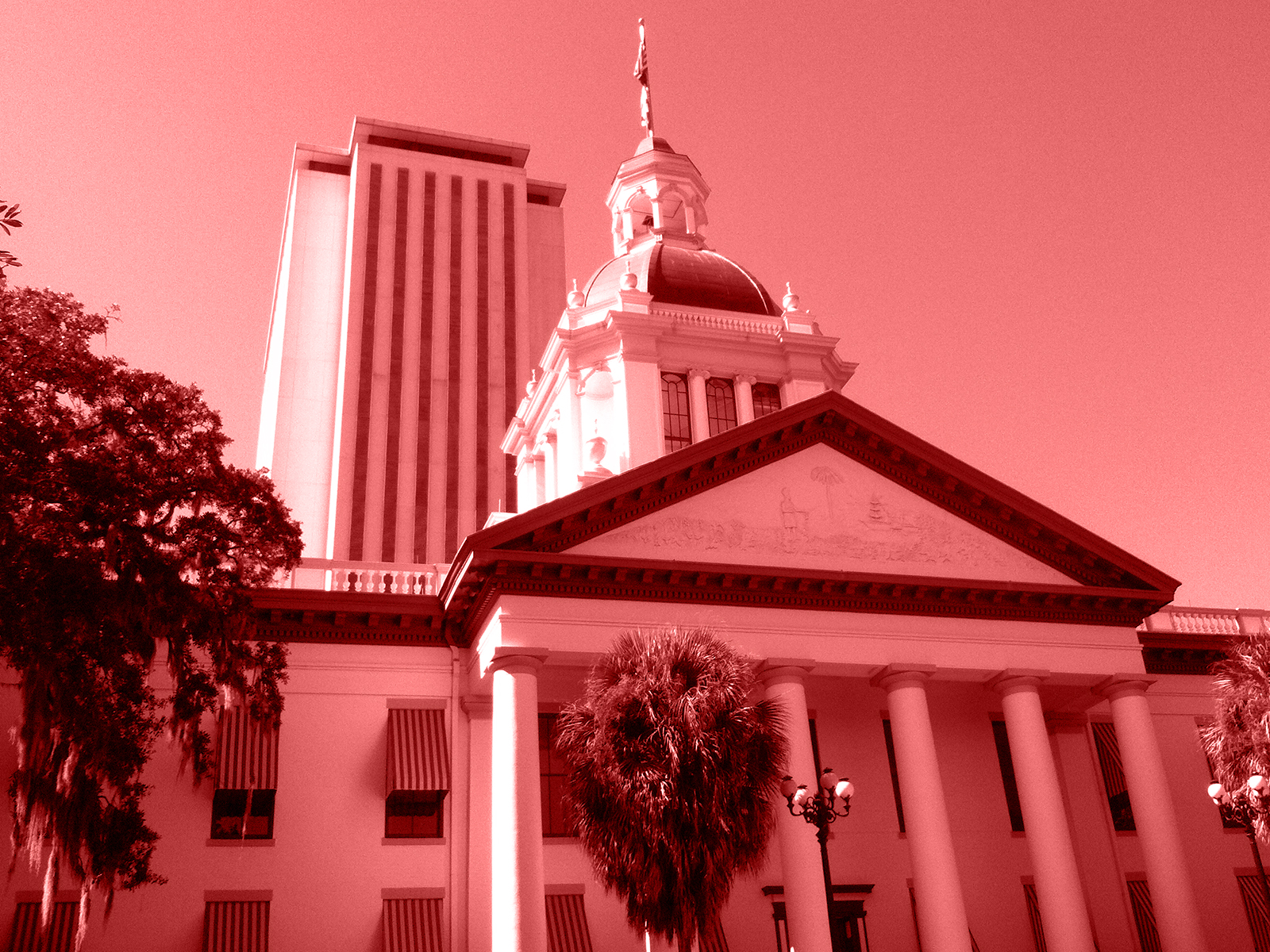 What's inside? All things Session.
Sixty Days — A prime-time look at the 2019 Legislative Session
The Last 24
Good Wednesday evening. Well, local governments may have won this year in what's becoming an annual battle over vacation rentals. An attempt to pre-empt local regulation in Florida of such rentals looks like it's dead. A Senate bill was temporarily postponed in the committee process and the panel it was TP'd in isn't set to meet again this Session. Wilton Simpson, who chairs the Senate Committee on Industry, Innovation and Technology, didn't offer any explanation. But, as Dennis Hanks, executive director of the Florida Vacation Rental Management Association, put it: "It looks like it might be dead in the water." Sixty Days always wears goggles and a snorkel, just in case. Here's your nightly rundown.
Vacation rental blues: This could be the third year in a row that a bill on vacation rentals has flunked out of Session.
School daze: Voters statewide could soon vote on whether eight-year term limits should be imposed on Florida county school boards.
Craps and roulette and online bets, oh my: It's still a long shot, but maybe — just maybe — the Senate could still drop a comprehensive gambling bill.
Working it: Lawmakers may require Medicaid beneficiaries to work or show they are trying to get jobs.
Goodbye, CRC? A Senate measure to abolish the controversial Constitution Revision Commission was approved in its final committee.
Zooma, zooma: Jackie Toledo's bill to get motorized scooters off sidewalks and onto bike lanes cleared its final committee stop.
'Toxic situations': A bill under consideration would give unemployment benefits to domestic violence victims.
Home rule much? A House panel OK'd a measure to remove local ability to mandate a given amount of affordable housing units and sent it to the floor.
DeLovely idea, lawmakers say: Gov. Ron DeSantis' push to import cheaper drugs from Canada is moving ahead in the Legislature.
Quote of the Day
"We accept jurisdiction." — The Florida Supreme Court, agreeing to take a case on whether the courts can intervene in Gov. Ron DeSantis' suspension of Broward Sheriff Scott Israel.

Your Metz Husband Daughton-sponsored question of the day is:
What major Florida river runs from south to north?
As always, click here to tweet your answer to @MHDFirm. The first person with the correct answer will get a shout-out in tomorrow's 60 Days!
Last time, we asked: Which Florida Governor was the first to ride in an automobile during his inaugural parade?
Answer: "Sidney J. Catts, who served as Governor from 1917-1921."
Congrats to Jeremy Smith (@JeremySmith850) who once again (a three-time winner!) was the first to tweet the correct answer!
Bill Day's Latest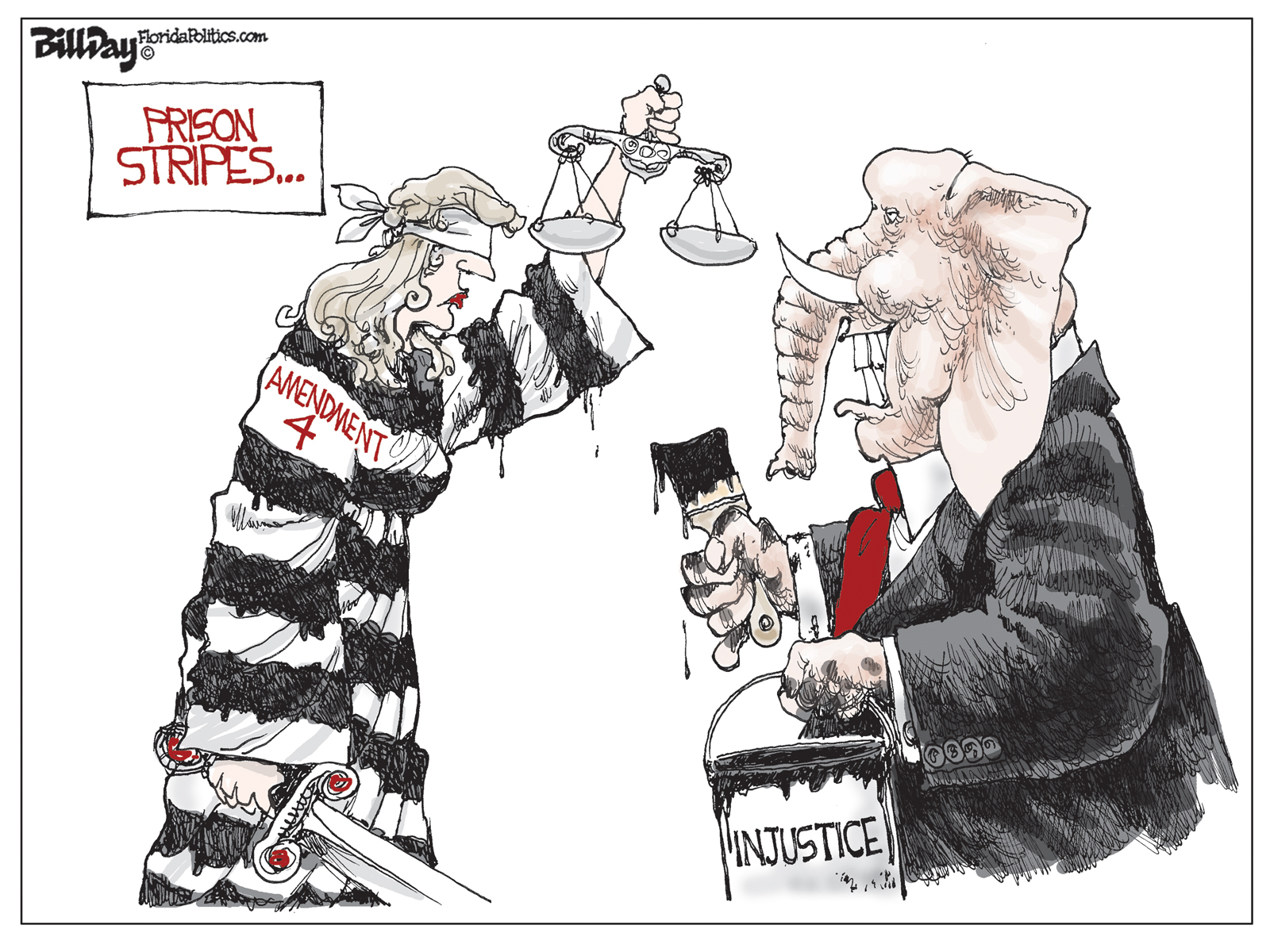 3 Questions
As he settles into his new gig as Education Commissioner, former House Speaker Richard Corcoran caught up with Florida Politics publisher Peter Schorsch and wife Michelle Todd Schorsch in a new episode of the "He Said, She Said" podcast. If you're interested in more — like a deep dive into the 2020 presidential field — catch the full episode online here or download for later via Apple Podcast. (As usual, responses were edited for clarity and brevity.)
Michelle: How's the transition been from Speaker to Education Commissioner?
Corcoran: It's a change. It's kind of like going from playing basketball to playing golf. It's two different games. Basketball, you have other players on the court with you; you have to rely on them, you have to hope they set picks, you have people on the bench you need to have come in and do a good job, you're playing against another team quickly the whole time. Over here, there's a little bit more individualism because you run an agency. So, there's a lot of those things you can do just on your own. It's still very rewarding … They're both great. But probably with my personality, the action has always been the most fun. But this has been very rewarding.
Michelle: Some people take issue with tying teacher compensation to performance. What are the fine details of Gov. Ron DeSantis' Best and Brightest overhaul?
Corcoran: It's very broad. One of the biggest changes is that DeSantis more than doubles the money. He goes from $200 million — give or take — to more than $400 million. So the compensation is so much greater. The second change is that he's getting more teachers. In some of the language, it's almost 80,000 teachers, which is close to 40 percent of all teachers. The only tie to performance is that it says if your school improved from one year to the next — whether you're an F school and went up, or D school, C school, whichever — and the district rated you as highly effective, you're getting a significant bonus. If you're a principal of that teacher, you're getting a significant bonus … If this passes, there will be a dramatic shift. And bonuses won't be tied to some arbitrary exam someone took.
Peter: How's your relationship with FEA President Fedrick Ingram? It seems like there could be some thawing between Republicans and the teacher union.
Corcoran: I think we have a great relationship. I've gotten to know him really well. I think it was a great choice to have him picked for leadership. I think he brings a skill set that we haven't seen in a long time. He's very passionate about what he believes in, but he is absolutely willing to sit down and talk with anybody and think about a way to improve education. I think there's been a great dialogue since that transition … It's neat to watch both the Department and the teachers union get up in support of the same legislation that eases and improves our teacher certification process.

Lobby Up
The NHL Playoffs are here.
Five games, including the Tampa Bay Lightning vs. the Columbus Blue Jackets, will be played tonight followed by a trio more Thursday. As those who follow hockey know, the Lightning are dominating this season — they head into round one with the President's Trophy in tow, an annual award given to the squad with the best regular-season record.
While fans cheer at Amalie Arena or their favorite haunt, plenty of lobbyists will have their nose to the grindstone to help advance the team's goals in Tallahassee. The current roster of advocates includes Brian Ballard, Matthew Forrest and William Turbeville of Ballard Partners, Ron Pierce, Edward Briggs, and Natalie King of RSA Consulting Group and Mark Logan of Sniffen & Spellman.
Lightning owner Jeff Vinik keeps them busy on more than one front, too. In addition to the franchise, those lobbyists work on behalf of Vinik's Tampa Bay Sports & Entertainment and Strategic Property Partners. The latter company is the partnership between Vinik and Bill Gates behind the $3 billion Water Street Tampa development. All told, the project will feature nearly 9 million square feet of indoor space and bring downtown Tampa its first new condominiums in nearly a decade as well as its first office towers in a quarter century.
Breakthrough Insights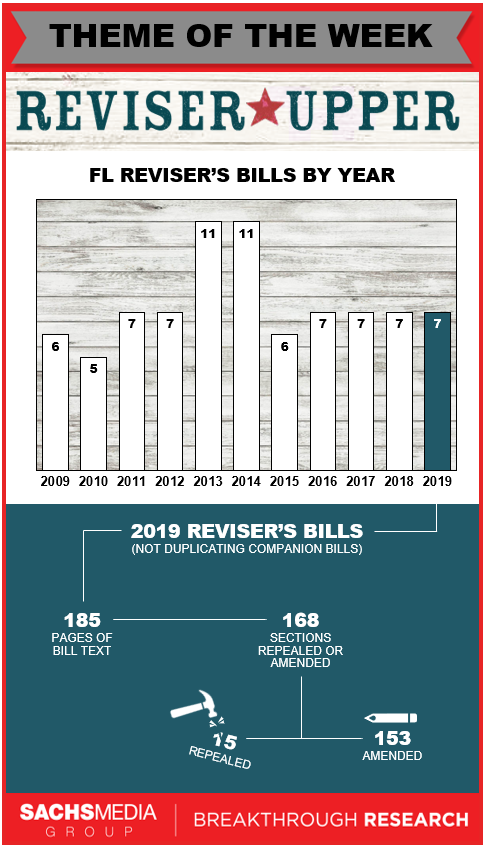 The Next 24
The House Ways & Means Committee will take up a proposed tax package. That's at 9 a.m., Morris Hall, House Office Building.
The Senate Appropriations Committee will take up an array of bills, including one to create new judgeships. That's at 9 a.m., 412 Knott Building.
The Senate Special Order Calendar Group will set a special-order calendar, which lists bills that will be heard on the Senate floor, 15 minutes after the end of the Appropriations Committee meeting, 401 Senate Office Building.
Lawmakers, DEP representatives, water management district members and others will support April as Springs Protection Awareness Month in Florida. A news conference is scheduled for 11 a.m., 4th-floor rotunda.
The House is scheduled to hold a floor session at 1:30 p.m., House chamber.
The House Rules Committee is set to meet 15 minutes after the floor session, 404 House Office Building.
The Florida Supreme Court is scheduled to release its weekly opinions at 11 a.m.