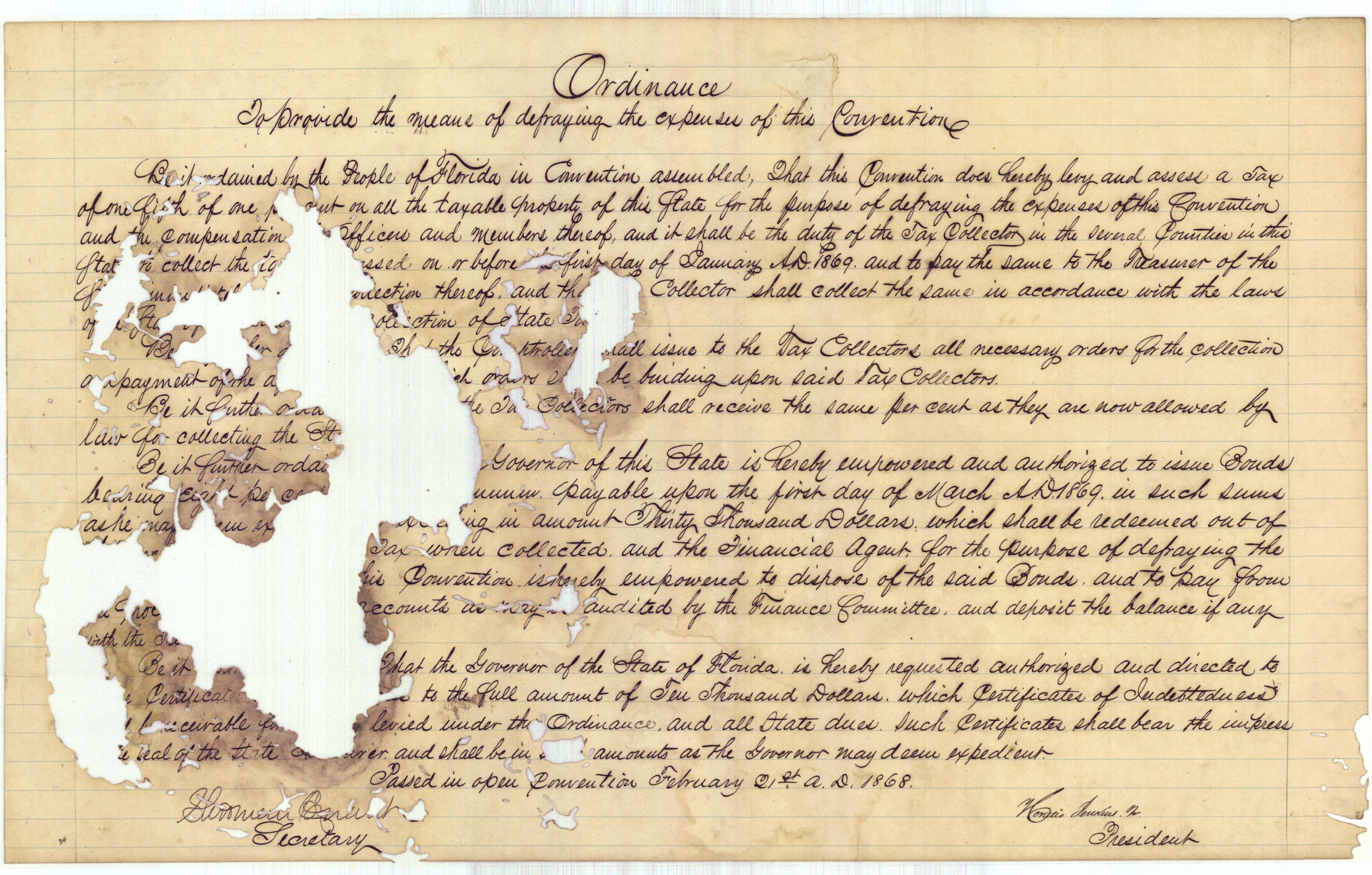 Legislators and lobbyists are trying to dismantle the citizen initiative process
Last night, I had a vivid, strange dream.
Michelle and I were dining at one of our favorite restaurants. However, our meal was spoiled by a pervasive cloud of cigarette smoke. Though we were seated in the non-smoking section, that sickening cloud knew no boundaries.
Sadly, I'm sure our pregnant server inhales secondhand smoke every evening. But I'm not sure she's fully aware of the health risks — after all, Florida lawmakers defunded Florida's Youth Tobacco Prevention Program years ago, spending the money from the tobacco settlement on pet projects instead.
Later on, we met another couple for drinks. Their kids attend one of the top-rated public schools in town but are trapped in classrooms with 40 to 50 students. Understandably, our friends were despondent.
How can 4th and 5th graders truly learn in overcrowded classrooms, I wondered. How is there no law against it?
The next morning, I had a coffee meeting with an old friend. He's heartbroken that his parents must sell their home of fifty years — a modest 3-bedroom craftsman in which he and his siblings grew up.
"It's been a gathering place for three generations of our family," he told me. "But home values have been soaring and there's no cap on assessments. They just can't afford to pay their property taxes anymore."
Seniors being taxed out of their homes — how could that happen in Florida?
I thought I'd cheer up my friend by chartering a fishing guide and reliving some fond childhood memories. Unfortunately, when we reached the old marina, the slips formerly filled with fishing boats and leather-skinned captains, were all-but-empty.
Apparently, overfishing with gill-nets depleted fish stocks, ruined a multibillion-dollar recreational fishing industry and ended a favorite Florida pastime.
Feeling rather deflated, I turned to Twitter to catch up on the news. It seems that many states are now authorizing medical marijuana to help those with serious health conditions. However, Florida shows no sign of following suit.
I also saw a sad story about the defunding of Florida's innovative land preservation program. Started by Republican Governor Bob Martinez and re-authorized by fellow Republican Jeb Bush, "Florida Forever" purchased approximately 2 million acres of environmentally sensitive land, all from willing sellers, to safeguard our state's environment and natural beauty. Unfortunately, legislators began raiding the funding source years ago and it's now exhausted.
I called one of my close friends, who serves in the Legislature, to ask how such a thing could happen.
He laughed and said, "Peter, put down the Ketel One — I'm not a legislator." He added, "Sure, I always wanted to run, but a seat never opened."
I checked Florida's Constitution and realized he was right: no term limits, no fairly-drawn districts.
Unhappy but undeterred, I made a public record request to learn what happened to "Florida Forever." The government office told me they have the documentation but are unwilling to let me see it.
When I told the agency head that they had to under Florida's Sunshine Law, which makes this information available to the public, she asked, "What the hell is a Sunshine Law?"
That's when I woke up.
My dream was of a false Florida; one in which ordinary voters were entirely cut out of the policymaking process. It's a bad dream that some legislators and lobbyists are now attempting to make real by effectively dismantling the citizen initiative process.
They took another step toward that goal today, with the partisanpassage of HJR 57 in the House Judiciary Committee. The bill would raise the vote threshold for constitutional amendments from 60 percent to two-thirds, putting changes favored by a clear majority of Floridians further out of reach. Another proposed bill, which likely violates both the federal and state constitutions, makes the methods most citizens initiative campaigns use to gather signatures a crime.
And for what?
Without a fair voter-led mechanism, there would be no workplace Smoking Ban, no Youth Tobacco Education Program, no Class Size Limits, no Save Our Homes, no Net Ban, no Medical Marijuana, no Land and Water Conservation funding, no Term Limits, no Fair Districts and no Sunshine Law. No Truth in Sentencing for criminals either, since legislators only did that under threat of initiative.
And it's not as if every harebrained idea makes the ballot. At least not in years when there's no CRC, that is. Democratic Rep. Adam Hattersley noted that of the 276 measures proposed by citizens groups over the past 30 years, just 34 have made the ballot and, of those, 28 have been approved by voters.
Sure, it's hard to find someone who agrees with everything that voters approved over the years. But it's even harder to find someone who thinks voters shouldn't have a voice at all.
That is, unless you look in Tallahassee.
—
The News Service of Florida contributed to this post.