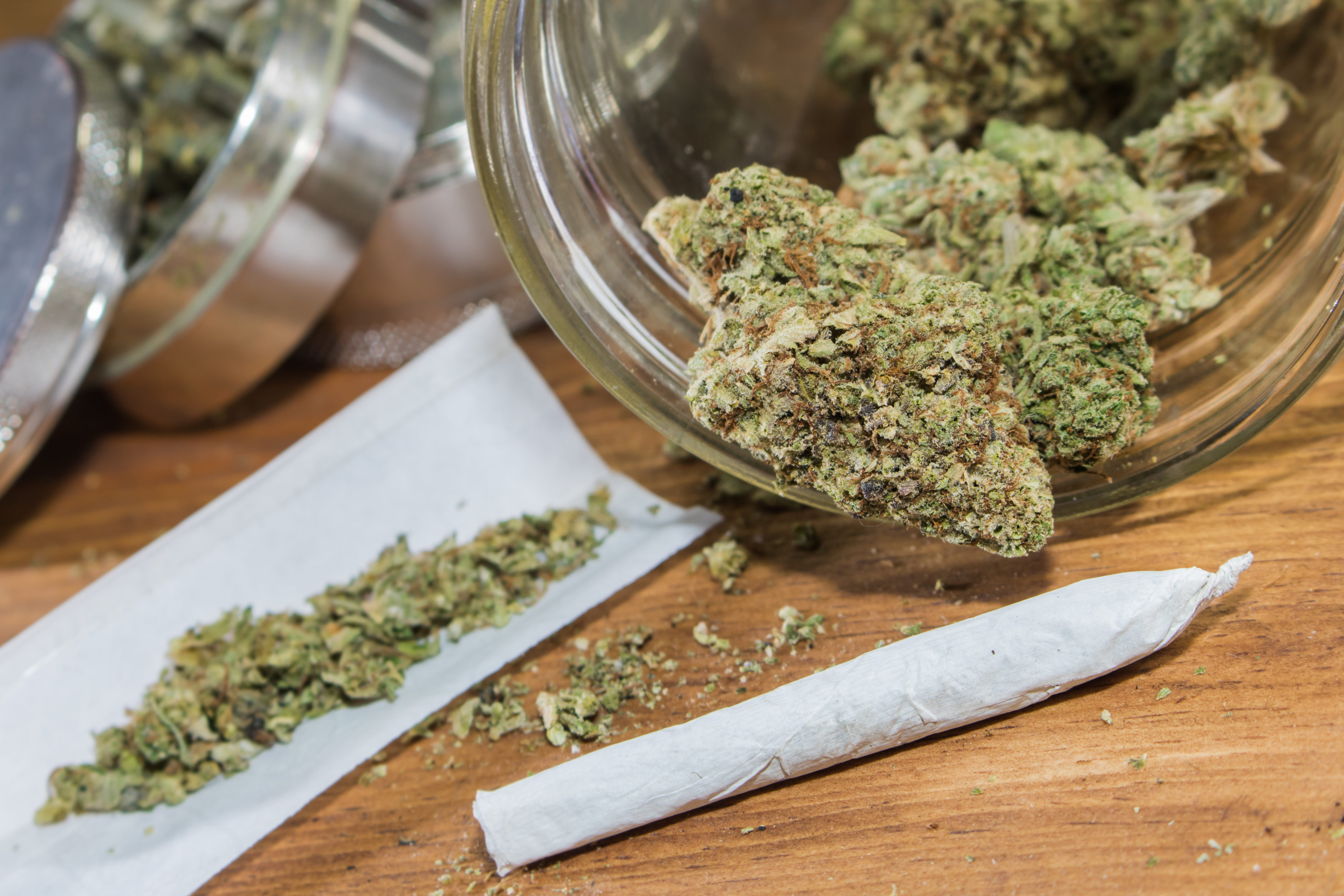 "This isn't about being high. This is about being medicated."
A key House panel chose what critics called "bad science" on mental health risks over appeals from sick veterans, cancer survivors and others in voting to limit one of the main active ingredients in smokable medical marijuana.
The Appropriations Committee on Tuesday cleared the bill (HB 7117) by Estero Republican Ray Rodrigues, chair of the Health and Human Services Committee, on a party-line 19-7 vote. It puts a 10 percent cap on the amount of tetrahydrocannabinol, or THC, in whole flower cannabis that's smoked.
With no other committees of reference, the measure should next go to the full House for a final vote.
After the hearing, Rodrigues was asked by reporters whether the bill would find favor in the Senate or from Gov. Ron DeSantis, who demanded that lawmakers drop the previous smokable marijuana ban this Session. He said, "Remains to be seen."
Senate President Bill Galvano, a Bradenton Republican, "personally supports the policy," spokeswoman Katie Betta said in an email. "However, he believes it would be challenging — but not impossible — to reopen issues related to medical marijuana at this late point in Session," which is set to end May 3.
Rodrigues meantime angrily disagreed with suggestions that other substances — even alcohol — pose equal risks as marijuana: "You find me a study that shows drinking alcohol makes you five times more likely to develop a first incident of psychosis, I'll file the bill next Session."
THC and cannabidiol (CBD) are the major compounds in cannabis plants. The 'non-euphoric' CBD is often extracted from hemp, a form of cannabis, and is used for treating pain and relieving inflammation. THC is the psychoactive ingredient that causes marijuana's "high."
But THC is also what many medical marijuana users — including veterans — say helps them with post-traumatic stress disorder (PTSD), anxiety, chronic pain and a host of other maladies.
"Ten percent (THC) doesn't touch those issues, at least for me," said Kelly Wahlers Parrott, a nurse and vice president of the Tampa chapter of the Weed for Warriors Project. "And it doesn't touch those same issues for a lot of other cannabis patients. You may as well take Tylenol."
In an interview, Wahlers Parrott — a former Army avionics mechanic — echoed many who spoke against the cap, saying it will force patients to buy more and smoke more, or seek out weed from the "black market."
"They're urging us to be legal, to get our (medical marijuana patient ID) cards, use the dispensaries, be legitimate patients," she added. "But if you're going to decrease the percentage (of THC), a lot of us can already barely afford it. This isn't covered by insurance. So a lot of veterans are using their disability compensation to pay for it.
"Please understand: This isn't about being high. This is about being medicated," she said. "This is about relieving pain, relieving PTSD. It's about getting better."
Rodrigues had said THC has increased greatly in marijuana over the years, suggesting it is far too potent now. He said measures of as much as 35% THC, for example, is suggestive of "genetic engineering," which he opposes.
"There's absolutely science that shows the product of medical cannabis that's 10 percent or less of THC is helpful for medical conditions. I'm a believer. I was an agnostic on that when we passed the constitutional amendment. I've studied the science, and I've been led to believe that absolutely there's a benefit from that," Rodrigues told the Republican-controlled Appropriations Committee before the vote.
But scientists who work for one of the state's licensed medical marijuana operators dispute the findings in the research cited by Rodrigues. The research includes a controversial study recently published in the medical journal The Lancet that linked smoking of high-THC marijuana — 10 percent or higher — with psychosis.
Rodrigues' and other Republicans' stance on limiting THC angered many advocates, including one CBD shopkeeper from Gainesville. Tyler King called out Rep. Cary Pigman, an emergency medicine physician, for walking out during his testimony.
Chair Travis Cummings, an Orange Park Republican, threatened to have King removed from the hearing room, saying he wouldn't tolerate "personal insults."
The committee also turned back amendments from Rep. Carlos G. Smith, an Orlando Democrat, including one that would have added "addiction to or dependence on an opioid drug" as a qualifying condition to be eligible for medical marijuana.
Cannabis, Smith said, is "not a gateway drug, it's an exit drug."
"If someone is struggling with addiction, don't they have a right to try medical cannabis to wean themselves off" a more powerful drug? he asked.
But GOP Rep. Ralph Massullo, a dermatologist, said he didn't want to put people on one drug he believed to be "equally addictive" as the other.
Referring to himself and Pigman, he added, "we don't have the luxury of 'playing' doctor; we have to be one."
Smith's amendment died on a voice vote.
__
The News Service of Florida contributed to this post.