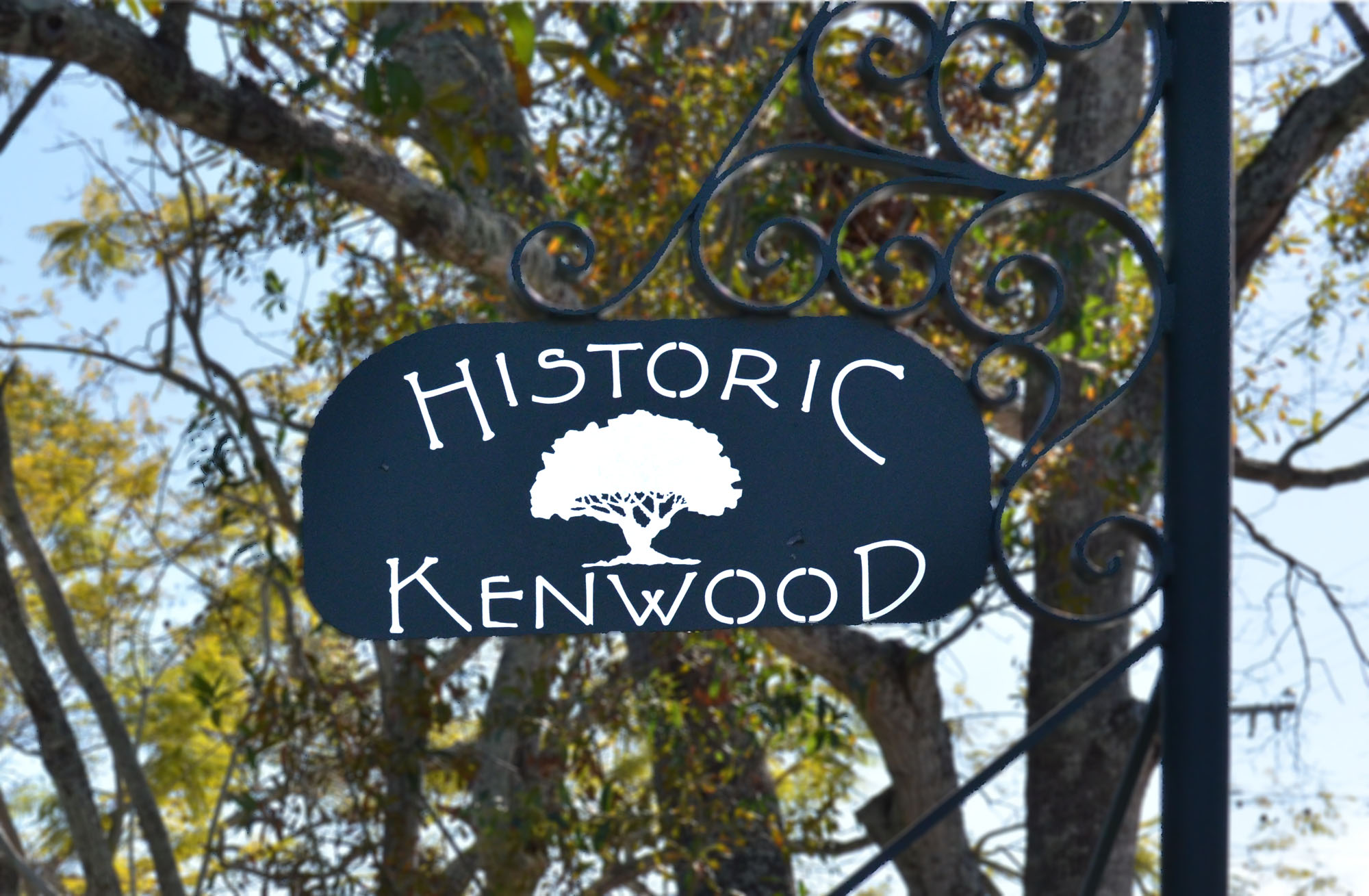 Property owners within that boundary would have to get city approval for external modifications.
A sliver of St. Petersburg's Historic Kenwood neighborhood could soon be the city's seventh community to earn local historic designation.
A handful of residents have been working since last year to designate the portion of the neighborhood from the alley between 5th and 6th Avenues North to 9th Avenue North between 28th Street and 34th Street as a local historic district.
The move would mean property owners within that boundary would have to get city approval for external modifications to their home to ensure they don't disrupt the historical significance of the neighborhood.
Only six areas in the city currently have that designation including Historic Roser Park, Booker Creek in Midtown, Granada Terrace in Historic Old Northeast, Lang's Bungalow near Interstate 375, 18th Avenue's 700 block and Historic Kenwood's Seminole Park near the Grand Central district.
St. Pete City Council members are slated to vote on the designation during a quasi-judicial hearing April 18.
Historic preservation efforts in St. Pete have been controversial in recent years. Property rights proponents argue restrictions on property modifications are government overreach while historic preservation supporters say they are necessary to preserve the city's rich culture.
Kenwood is notable for its numerous 1920s-era craftsman bungalows with wide front porches within chatting distance from the sidewalk. But more and more investors have been swooping into the neighborhood renovating run-down properties from their previous historic charm into modern architecture some residents think doesn't jive with the neighborhood's culture.
Some residents are banding together to say, 'not in my backyard.'
The proposed district includes 245 parcels. Of those, 227 are "contributing" properties, which means their historical significance is in tact. A handful of others have already been modified or replaced.
All of the properties except one were built between 1921 and 1960. The neighborhood petition lists its iconic bungalows, garage apartments that are "demonstrative of local building practices and materials of their era" and historic landscape features like brick streets, granite curbs, hexagonal concrete sidewalks and mature trees.
The petition argues the neighborhood depicts the "developmental history of one of St. Petersburg's earliest streetcar suburbs."
The neighborhood sits just five blocks from what was once an urban streetcar line. Nearly 50 of the homes in the neighborhood were moved there from other areas of the city further from the urban core. Petitioners say permit records show those homes were built outside the neighborhood "as frenzied 1920s building receded into the lean years of the Depression."
Local designation is available to neighborhoods based on meeting at least one of several criteria including cultural or archaeological heritage, the site of a historic event, it's identified with a significant historical figure, features work from an influential designer or builder, or historic architectural significance. The small sliver of Kenwood meets several of those criteria.
While earlier efforts to designate some St. Pete neighborhoods as local historic areas sometimes fell flat, the Kenwood effort is well on its way.
Thanks to a 2015 City Council ruling that made designation easier, Kenwood now has buy in from enough residents to move forward with its application.
Prior to 2015, neighborhoods seeking designation had to obtain affirmative votes from two-thirds of the area's property owners regardless of whether or not they live there. Anyone who didn't return a ballot was considered a no-vote. Historic preservation supporters wanted to change that to 50 percent of property owners plus one and only count ballots received.
City Council agreed to a compromise and lowered the threshold to 50 percent plus one.
Kenwood met that threshold and then some.
The city mailed 345 ballots to 245 property owners. Properties that returned more than one ballot were only counted once. Of those mailed, 160 were returned in favor of historic designation with only 11 ballots opposing it. The rest of the ballots, about 30 percent, were not returned.
Those numbers suggest city council might not see much pushback against the designation.
The 2015 effort was much more divisive.
Florida Politics, then SaintPetersBlog, analyzed 450 emails sent regarding the historic preservation change. Of those, 300 were opposed to making it easier to designate a local historic district.
If the district is approved, homeowners hoping to renovate their homes would have to obtain a Certificate of Appropriateness from the city. Most of those applications are simple and require just a quick review of plans with swift approval. Larger projects require approval from the city's Community Planning and Preservation Commission.