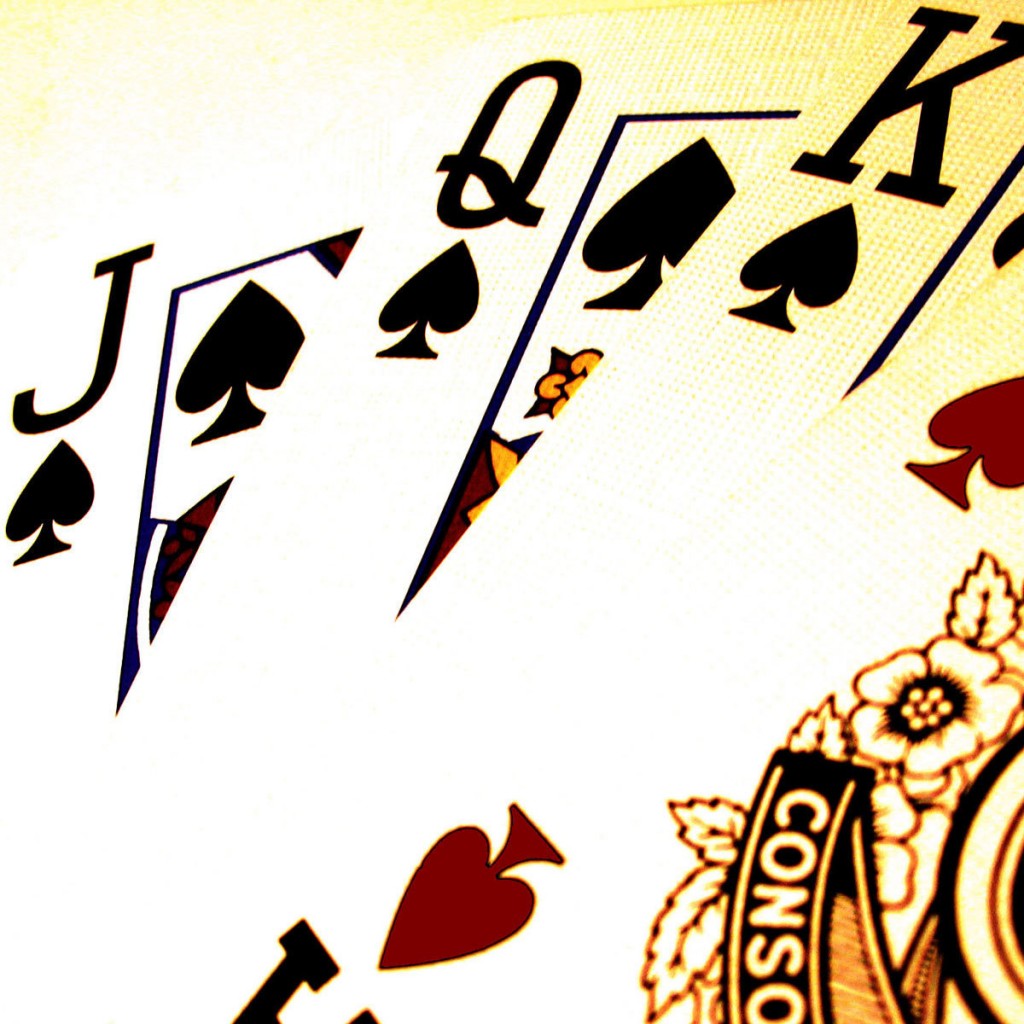 "It would be premature to comment ... while negotiations are still ongoing."
With three and a half weeks left in the Legislative Session, the Senate is "getting closer" to putting forth a comprehensive gambling bill for 2019 that could include a new revenue-sharing deal with the Seminole Tribe, industry sources told Florida Politics Wednesday.
If a bill is filed this Session, it could include craps and roulette at all of the Tribe's facilities in Florida — including their Hard Rock-branded casinos — and exclusive rights to offer online gambling, said those sources, who requested anonymity.
The Seminoles would be expected to share with the state a whopping $750 million a year from their gambling revenue. They paid almost $320.7 million last fiscal year, state records show.
Their competitors — the state's pari-mutuels — could get a 10% reduction in slots taxes, the ability to keep card rooms open 24 hours and the OK to offer sports betting. All of those have been discussed in private talks in recent weeks, sources said.
What's driving the need for a bill this year is the loss of income from the Tribe. The Seminoles continue paying their share of Indian casino gambling revenue each month — $19.5 million, with occasional balloon, or "true-up," payments — but lawmakers aren't counting that money in their proposed budgets for 2019-20.
In part, that's because an agreement for the Tribe to keep paying despite a legal right to cut off the cash flow runs out at the end of May. Gary Bitner, a spokesman for the Tribe, declined comment on Wednesday.
A bill this year would be carried by Trilby Republican Wilton Simpson, who is next in line to lead the chamber after current President Bill Galvano. Simpson, who has been working with the Tribe, was not immediately available for comment Wednesday afternoon.
Galvano, a Bradenton Republican, said through spokeswoman Katie Betta that though he is "pleased with the progress being made in negotiations with the Tribe … it would be premature to comment on specific details while negotiations are still ongoing."
But Galvano already has hedged his bets on dropping a big bill: "We may not have anything this Session, but efforts will continue to try to make progress," he said last month. "I'm perfectly content to just take our time and move forward and maybe it's a next-year issue."
Pari-mutuel concerns, the state's dog and horse tracks, don't like what they're seeing, however. (Voters have shut down dog racing in Florida effective the beginning of 2021, but allowed other gambling at tracks, such as card games, to continue even after greyhound racing ends.)
"Being able to offer sports betting is not as big a deal as you might think," one lobbyist said. "Having sports betting at a facility would only help bring in the foot traffic to the designated player game tables, and that's where the money is."
And designated player games, a hybrid of poker and blackjack offered by pari-mutuel card rooms in the state, are what caused the Tribe to sue the state in 2016.
The Seminoles complained those card games played too much like blackjack, and the state's allowing them violated a 2010 agreement — the Seminole Compact — that guarantees it exclusivity to offer certain games, particularly blackjack. Only the Tribe offers blackjack in Florida, and slot machines outside South Florida.
The Tribe won its case in federal court but later agreed to a settlement with then-Gov. Rick Scott that they would keep paying so long as the state showed "aggressive enforcement" against designated player games that play too similarly to blackjack.
The Tribe isn't saying publicly, but privately has groused — at least over the last year — that aggressive enforcement at the hands of state gambling regulators has been wanting.
Barry Richard, the Tribe's outside counsel, previously told Florida Politics it was "insulting to the Tribe to … constantly (have) to fight these brushfires where there are always people, usually pari-mutuels, trying to find ways to infringe on the Tribe's exclusivity.
"That's what designated player games are," he added. "The Tribe's position is, you want to make a deal? Close down all this other stuff. And don't make us be constantly fighting to protect what we have."
Already, the pari-mutuels are consulting with the Department of Business and Professional Regulation, which regulates gambling in the state, to figure out whether they face criminal liability after May if they offer designated player games determined to be "illegal gambling," one gaming consultant said.
Another stumbling block for one of the provisions being discussed: The present illegality of online gambling.
Earlier this year, the U.S. Justice Department's expanded a federal prohibition on it, saying the Wire Act "bars all internet gambling that involves interstate transactions," accoridng to Bloomberg News.
As still another lobbyist explained, the Senate's position is that if online gambling is geofenced so that bets are only taken from within the state, it's legal.
"Another argument is that the internet is, by its nature, interstate, and you can't get around that," that person said. "There's no way to perfectly guarantee that a particular bet isn't coming from out of state or routed through another state."
Moreover, the lead backer of a constitutional amendment on gambling approved by voters in November, has said "only Florida voters, by constitutional initiative, have the authority to authorize any form of casino gambling, including sports betting."
John Sowinski, president of Voters in Charge, the political committee behind the amendment, added that "any legislation that ignores Amendment 3 and its overwhelming voter support is patently unconstitutional" — telegraphing a potential lawsuit.