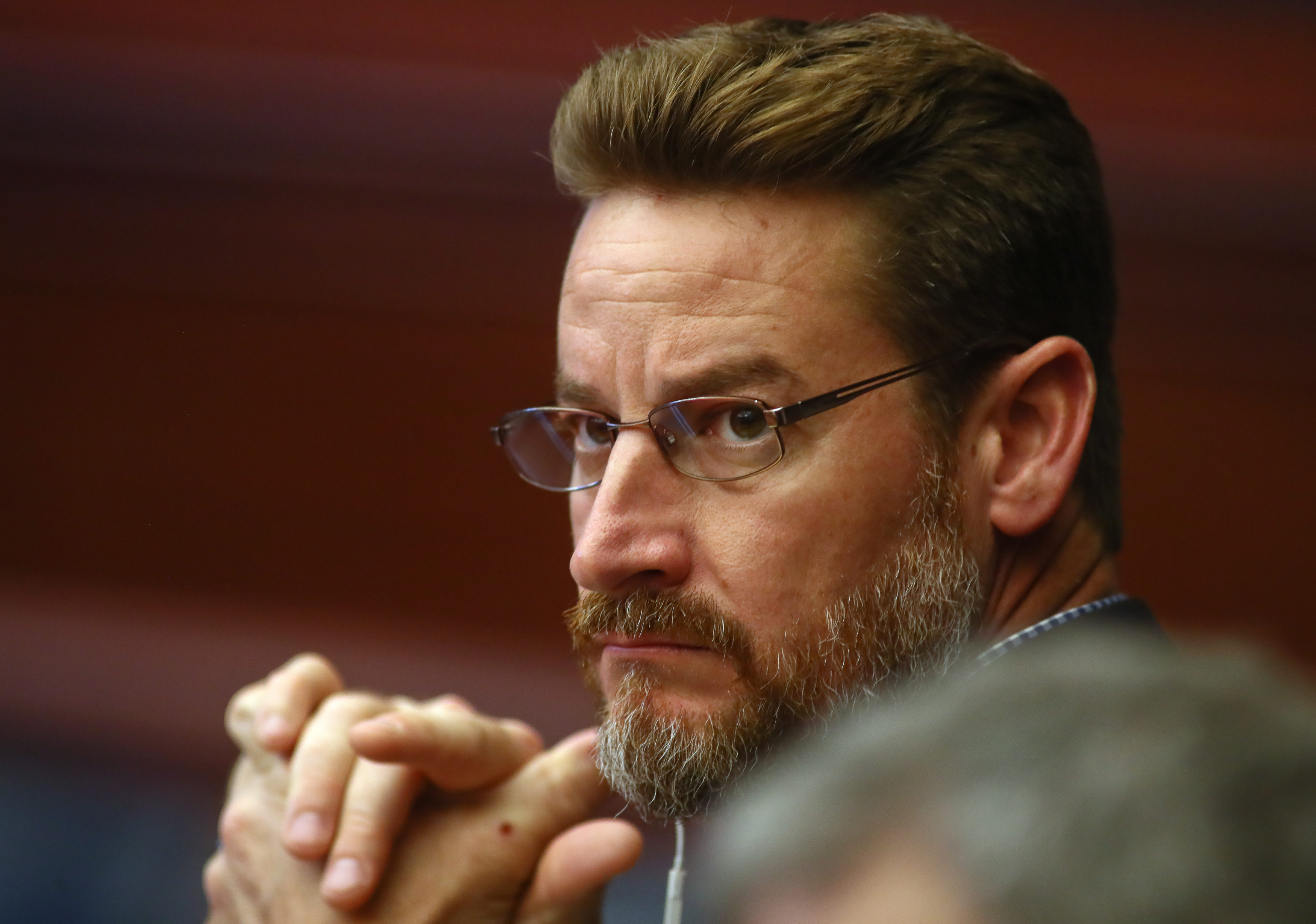 Legislation will codify existing Veterans Affairs policy.
U.S. Rep. Greg Steube says veterans shouldn't lose their benefits for using medically prescribed marijuana.
The Sarasota Republican introduced federal legislation Thursday to eliminate the risk for former solders smoking prescription cannabis.
"As a veteran, I'm committed to ensuring that veterans receive the care they deserve, and I know that sometimes that care can include medical marijuana," Steube said.
"Receiving the appropriate treatment to address your health care needs — using products that are legal in the state in which you live — should not preclude you from your Department of Veterans Affairs benefits."
So far, 33 states including Florida have some kind of medical marijuana program.
But the drug remains illegal under federal law. And past efforts to clear a path for medical marijuana users to consumer medication without fear has faced pushback before.
President Donald Trump when signing a federal spending bill in February, for example, issued a signing statement reserving the right to enforce federal laws on marijuana.
But as far as veterans' benefits go, the VA in 2017 adopted a directive on the issue that makes clear veterans won't face punishment.
While the directive makes clear VA officials cannot register veterans in state marijuana programs, they also can discuss use of medication and will not strip benefits away.
Steube's bill, which he introduced with Democratic Rep. Gilbert Cisneros Jr. of California, would codify that directive as law.
Steube, a former Army JAG Officer, said state law ultimately should prevail on medical marijuana use. Regardless, he wants veterans protected under state and federal law.
"It's important that we respect states' rights as outlined in the 10th Amendment of the United States Constitution," he said.
"While it is the current policy of the VA to not deny benefits to veterans based on participation in these state-based medical marijuana programs, this bill will ensure that no future policy or administration change could put these veterans at risk of losing their benefits when they are in compliance with state law."