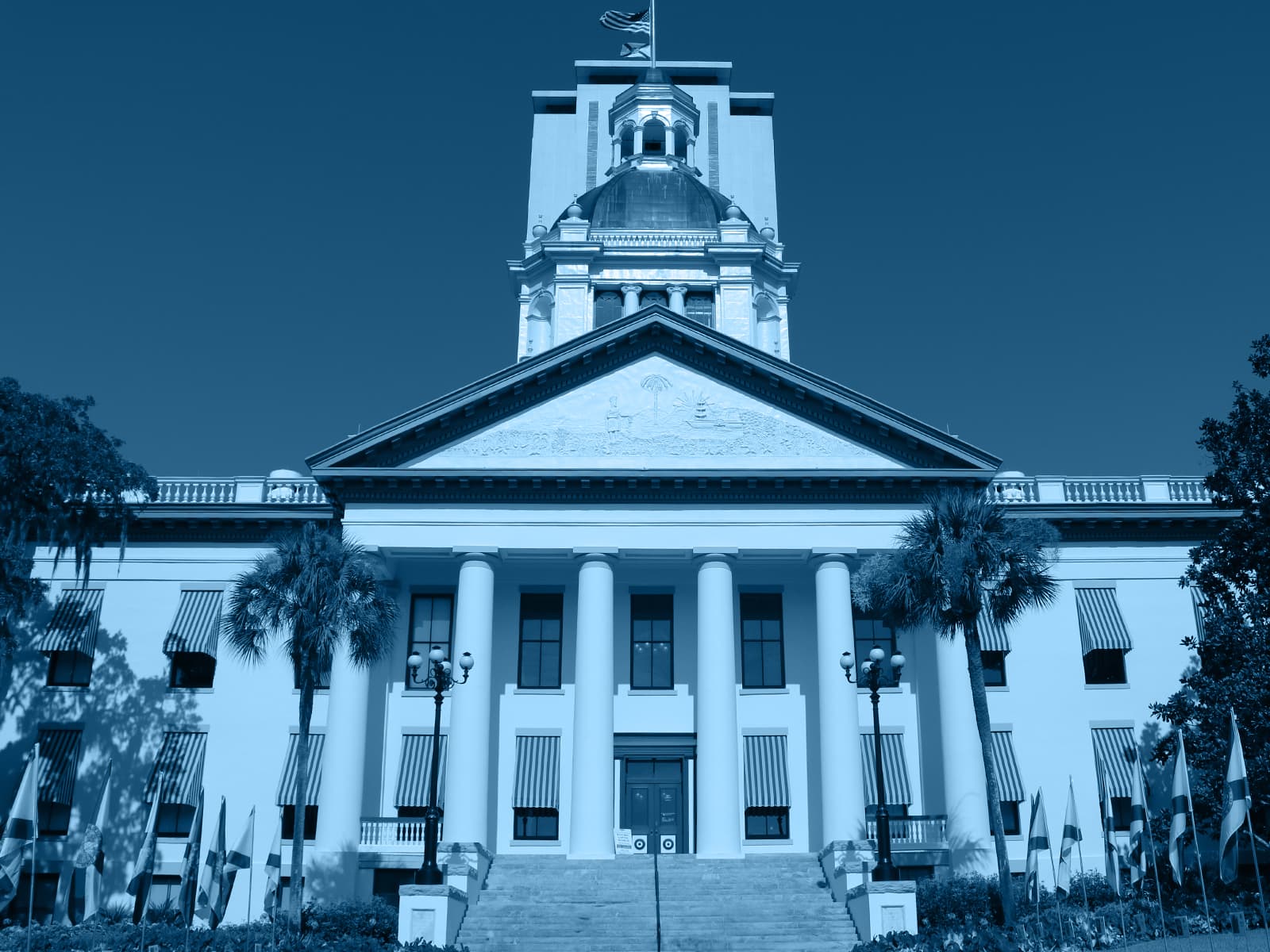 This week: Making a Tallahassee home for your faith.
Agriculture Commissioner Nikki Fried is following in the footsteps of a former Governor: She put a mezuzah on the door jamb of the public entrance to her department's Capitol office suite.
A mezuzah, Hebrew for "doorpost," is a small box put on the right door jamb of Jewish homes. "Inside the box is a parchment scroll with verses from the Torah inscribed on it," according to the MyJewishLearning.com.
It "designates the home as Jewish and reminds those who live there of their connection to G‑d and their heritage," adds Chabad.org.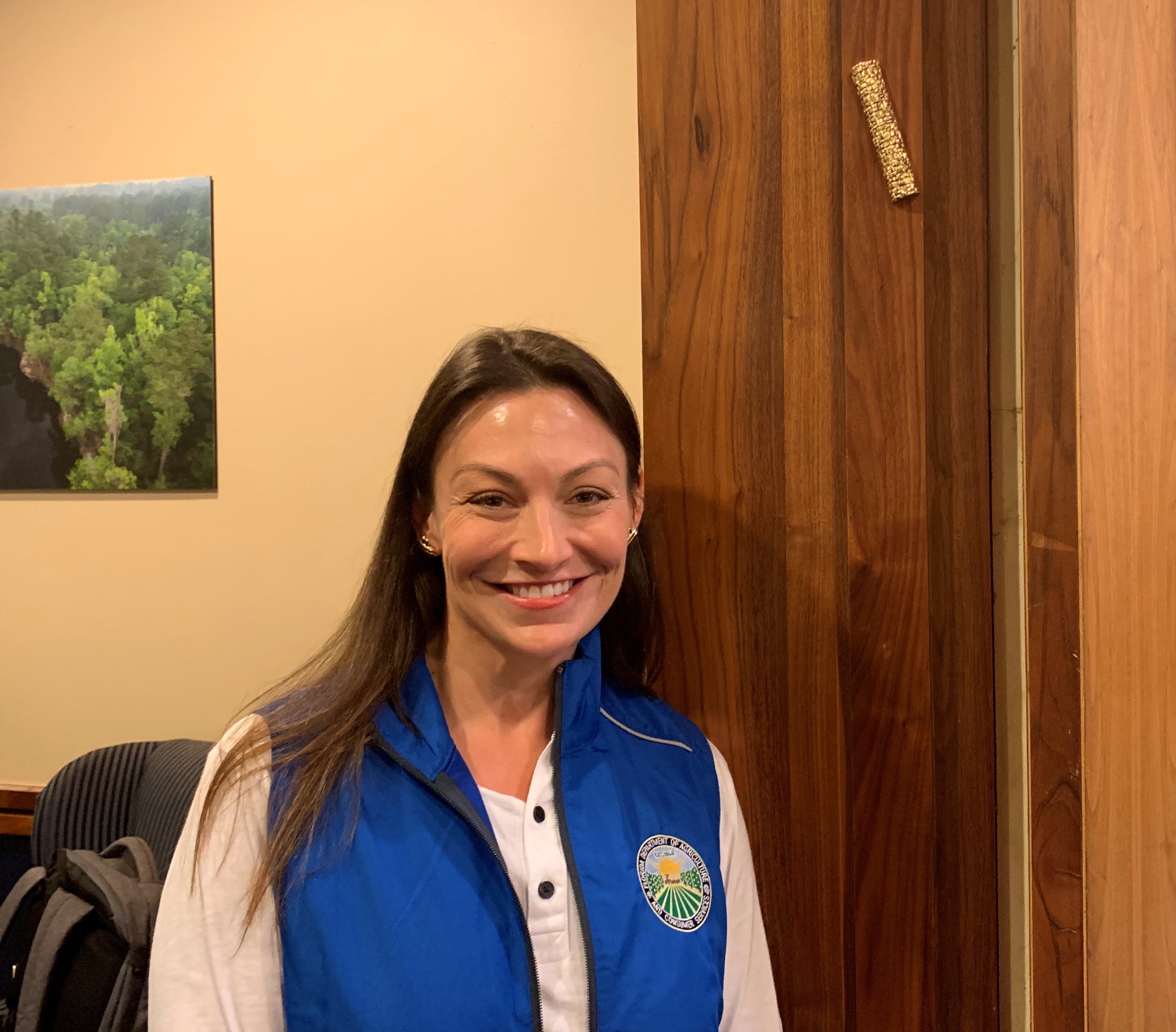 Fried said she put up her mezuzah last month at Purim, a Jewish holiday that commemorates the saving of the Jewish people from extermination in Persia. Another mezuzah is one on the door jamb to her personal office, she said.
In fact, the same rabbi — Rabbi Schneur Oirechman of Chabad­Lubavitch of the Panhandle-Tallahassee — also put a mezuzah on the doorjamb of the public entrance to the Governor's Office at the request of then-Gov. Charlie Crist in 2007.
The mezuzah was a gift from House Republican Leader Adam Hasner, who also is Jewish. (Crist is listed as a Methodist on Ballotpedia.)
But "not everyone was happy with Crist's decision to actually hang the mezuzah," Israel Today reported at the time.
"The American Civil Liberties Union of Florida blasted the governor for turning the state building into what it called a 'shrine for religious icons,' and said Crist's actions would be portrayed as government endorsement of biblical Judeo-Christian faith," the news website reported.
A request for comment this week to the Florida ACLU on Fried's mezuzah is pending. But, at the time, "Crist responded that he was merely exercising his freedom of religion."
Sounds like what Fried said.
"Having a mezuzah on the doors shows, again, my commitment to my religion, my faith and protecting the 'home' in which we live today," she said.
Coming up, the usual assortment of tidbits, leftovers and not-ready-for-prime-time moments by Danny McAuliffe, Drew Wilson, Jim Rosica, Jacob Ogles and Peter Schorsch.
But first, the "Takeaway 5" — the Top 5 stories from the week that was:
Take 5
State leaders plan Israel trip — Gov. Ron DeSantis announced this week that business leaders and Cabinet members will join him for a weeklong trip to Israel beginning May 25. On the agenda is a Florida Cabinet meeting at the U.S. Embassy in Jerusalem. The Governor's Office also said the trip will foster strategic business partnerships to strengthen the economic bonds between Israel and Florida as well as connect Israeli and Florida academic institutions to help facilitate scientific solutions for Florida's environmental challenges. Organizing the excursion is Enterprise Florida, a public-private partnership charged with attracting business to the Sunshine State. DeSantis said 75 to 80 people will join him on the trip.
DeSantis calls for Spanish ballots — DeSantis this week directed the Department of State "to address the availability of Spanish language ballots" for future elections. He also directed the agency to develop regulations to aid in voter assistance for Spanish speakers. "Florida has a significant Spanish-speaking population and our state is home to many Puerto Ricans who moved here after the devastation of Hurricane Maria," DeSantis said. "These fellow citizens should be able to fully participate in our democracy, which is why I am directing the Department of State to address voting accessibility issues for Florida's Spanish-speaking community statewide." Currently, 46 of Florida's 67 are required to provide varying requirements to accommodate voters who speak other languages. Secretary of State Laurel Lee said one of her "top priorities is ensuring that all Floridians have a fair and equal opportunity to vote in our elections."
House moves health bills — House Speaker José Oliva's is prioritizing health care reform, and the chamber made that clear last week. A number of health-related bills sailed through the House's floor sessions, including a measure that would establish importation programs for prescription drugs from Canada. The bill (HB 19) is expected to lower overall health care costs. DeSantis earlier this year asked the Legislature to pursue the policy. Another bill (HB 23) would expand telehealth in Florida. The measure creates a tax credit for participating insurance companies. Telehealth uses technology, like video conferencing, to connect patients with remote doctors. On a related note, another bill (HB 879) passed by the House would prohibit life insurers from requiring or using genetic-testing information to help price policies. The practice is already prohibited for health insurers.
Highway projects ready for Senate — A Senate plan (SB 7068) to kick-start funding for toll-road plans cleared its last committee stop last week, priming it for the Senate floor. The legislation would kick-start funding for three projects: extending the Tampa-area Suncoast Parkway to the Florida-Georgia line, connecting the northern terminus of the Florida Turnpike to the Suncoast Parkway, and constructing the Southwest-Central Florida Connector between Polk and Collier counties. These corridor plans are a priority for Senate President Bill Galvano, who has called for infrastructure development in the rural portions, or the "spine," of Florida.
Top Democrat prompts controversy — Sen. Audrey Gibson, the Democratic Leader of the Senate, drew criticism after casting a "no" vote on legislation seeking to curb anti-Semitism on school campuses. The Jacksonville lawmaker said the bill "fails to protect the very constituencies that have been the subject of hate crimes in Florida, and in this country." Soon afterward, Gibson held a Capitol news conference to clarify that her vote should not be considered anti-Semitic: "I rebuke anti-Semitism and all religious discrimination. Period." Rep. Randy Fine, who is Jewish and is sponsoring the House's version of the bill, called on Senate Democrats to hold Gibson "accountable." Fine, a Palm Bay Republican, paralleled Gibson's comments to those of U.S. Rep. Ilhan Omar. Omar has prompted scrutiny for comments made regarding Israel. "It was my hope that Florida would take a united stand against the anti-Semitism coming out of Washington; while that hope is now dashed," Fine said.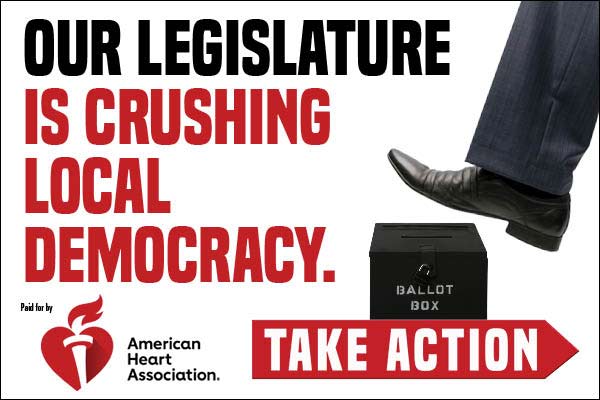 Federal opioid funds land in Florida
DeSantis announced this week that the U.S. Department of Labor is sending another $2.5 million to Florida to help combat the opioid epidemic.
The funds, dispersed over three years, will fund peer recovery specialist, addiction counselor and behavioral health technician positions at community centers across the state.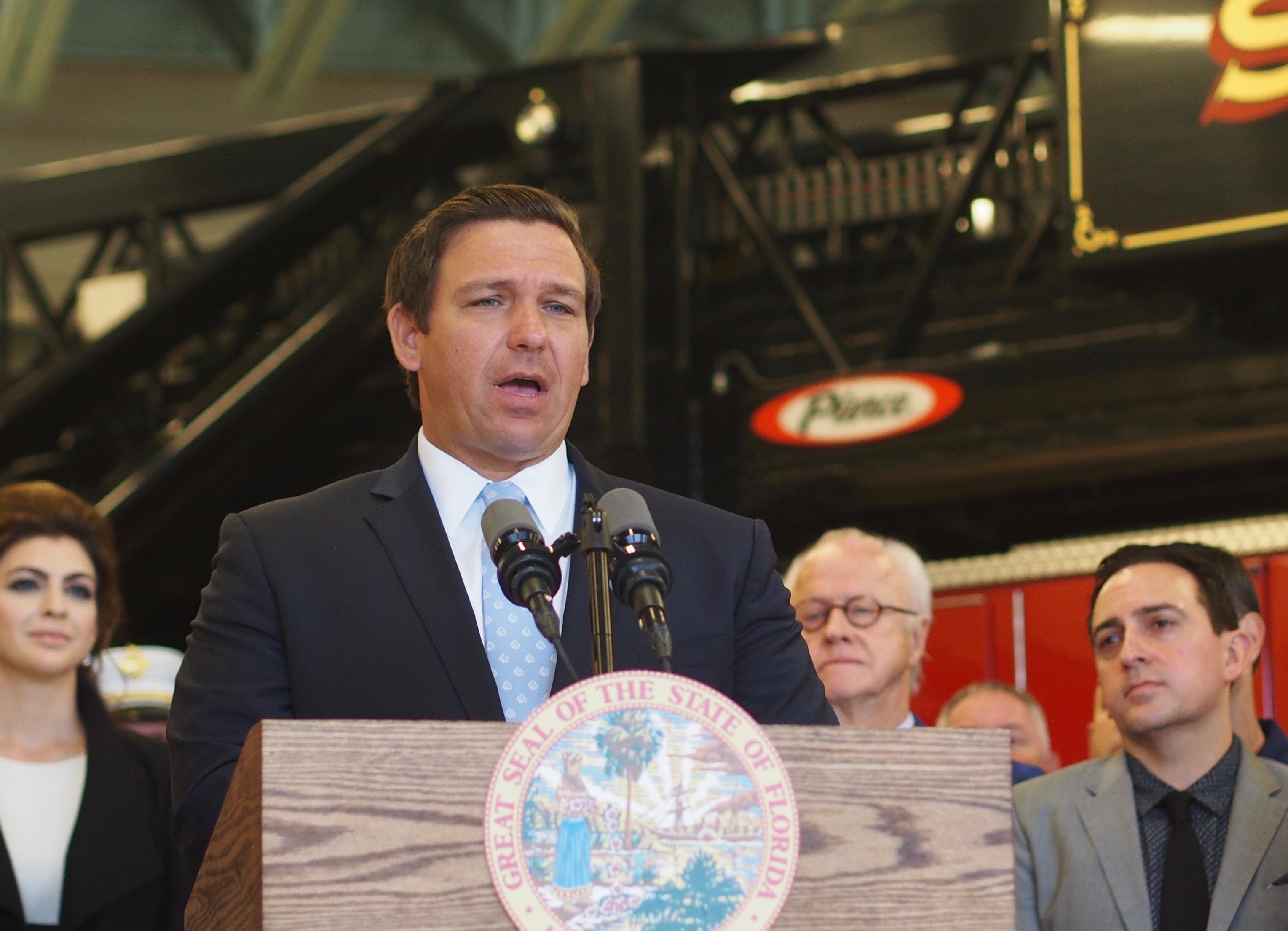 "The opioid crisis is a serious public health concern that requires effective and immediate action to combat this epidemic," DeSantis said. "I am grateful to Labor Secretary Alex Acosta and the Trump administration for taking the necessary steps to help our workforce deal with the devastating economic impact of substance abuse."
Acosta added: "Helping individuals find family-sustaining job opportunities is a critical part of recovery. This Dislocated Worker Grant will help individuals impacted by the opioid crisis remain in and return to the workforce."
DeSantis extends debris removal
Gov. DeSantis this week directed the Florida Department of Transportation (FDOT) to extend its debris removal operations.
FDOT now plans to begin its final debris pass May 1 — instead of April 15.
DeSantis' office said the pass will help mitigate fire risk. Officials have pointed to hurricane debris as a cause for concern during the dry season.
The Republican Governor's office also released a video this week highlighting the six months since Hurricane Michael, which made landfall in Mexico Beach Oct. 10.
"While the storm may be long gone, the devastating impacts are still felt. We are in this with you for the long haul," DeSantis said. "We will rebuild, we will recover and most importantly, we will remember the resilient people of Northwest Florida."
Watch the video here, or click below.
While you're at it, here's a clip from a House floor speech this week featuring Rep. Jay Trumbull, a Panama City Republican. He speaks passionately about hurricane relief and the need to do more.
Moody honors victim advocates
Attorney General Ashley Moody this week honored victim advocates and law enforcement officers for "extraordinary efforts in assisting and protecting crime victims,' she said.
Moody presented awards at an annual ceremony commemorating National Crime Victims' Rights Week at the Capitol. This year's theme: "Honoring Our Past. Creating Hope for the Future."
Today, I had the great pleasure of presenting the Distinguished Victim Service Awards to law enforcement officers and victim advocates. Our state is better because of the passionate and dedicated way these professionals approach their work.https://t.co/GSgSoJ1qla pic.twitter.com/BjCH4m69JI

— AG Ashley Moody (@AGAshleyMoody) April 10, 2019
"These incredible individuals from across our great state were instrumental in helping survivors of sexual assaults, human trafficking and senior fraud. They have comforted family members who lost loved ones to gruesome murders," she said in a statement.
"Our state is better because of the passionate and dedicated way these professionals approach their work, and it is an honor to recognize them for their service."
The following individuals received the Attorney General's Distinguished Victim Services Award:
— Detective Ken Barrett, Indian River Shores Public Safety Department.
— Fawnisha Brown, Tallahassee Police Department.
— Kerry Clarke, Sunrise Police Department.
— Sgt. Edward Diaz, Hallandale Beach Police Department.
— Detective Rodney Grass, Indian River Shores Public Safety Department.
— Sara LaTorre, Tallahassee Police Department.
— Detective Cheyenne Meyer, Jacksonville Sheriff's Office.
— Lauren Tomberlin, State Attorney's Office, Second Judicial Circuit.
— Annaliese Wierenga, Tallahassee Police Department.
Instagram of the Week
Corcoran wants feedback
The Department of Education recently launched an online survey prompting interested stakeholders to review the state's educational standards.
"For each subject and grade level, respondents are asked to state whether they would keep the standards as is, revise the current standard or eliminate the standards entirely and provide a rationale for their selection," a news release from DOE said.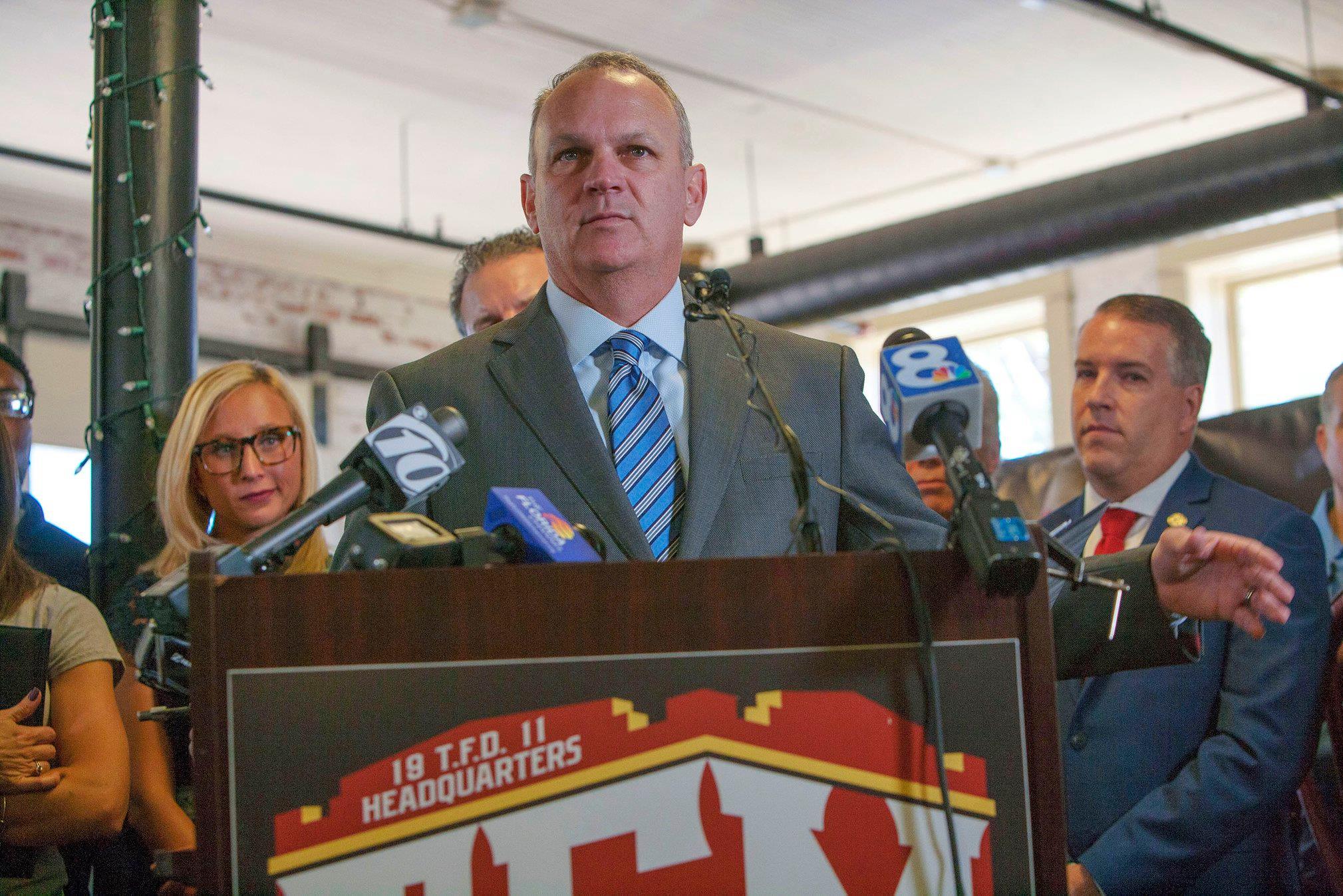 Education Commissioner Richard Corcoran, a Republican former House Speaker, said the process will help the state rid itself of Common Core. That's something DeSantis supports eliminating.
"We have long decried the endless issues associated with Common Core, and we are taking action to eliminate every last shred of it from Florida's academic standards," Corcoran said.
DOE said it believes the standards review process is "the first time that any state has had the ability to collect and instantly analyze widespread public opinion on the education standards that drive the K-12 public school curriculum."
Tourism-marketing churns on
The Florida House is moving forward with a plan to sunset VISIT FLORIDA Oct. 10, while the Senate wants to perpetuate the public-private agency for years to come.
That legislative fight, however, hasn't kept the tourism-marketing entity from continuing to attract tourists to the Sunshine State.
VISIT FLORIDA recently launched two ad campaigns — "Family Memory Makers" and "Adventure Seekers" — to bring families and thrill-chasers to Florida.
Dana Young, president and CEO of the agency, said the campaigns will help ensure "Florida is top of mind" to out-of-state potential visitors.
Five family television and broadcast spots will play in major cities across the U.S. throughout the "Family Memory Makers" campaign.
To view 'Florida Travel: Florida is For Families,' click on the image below:
Targeting "Adventure Seekers," meanwhile, is through digital and social media ads "to increase awareness of Florida as an accessible adventure destination while showcasing the state's unique outdoor experiences."
Added Young: "Fully funding our organization will enable us to continue implementing innovative marketing campaigns so we can continue to set visitation records."
Branch-to-branch relationship?
Speaker Oliva told reporters this week that he's working well with DeSantis.
Oliva said DeSantis — a former U.S. Representative who now holds veto power over the Legislature's budget — "understands the legislative process."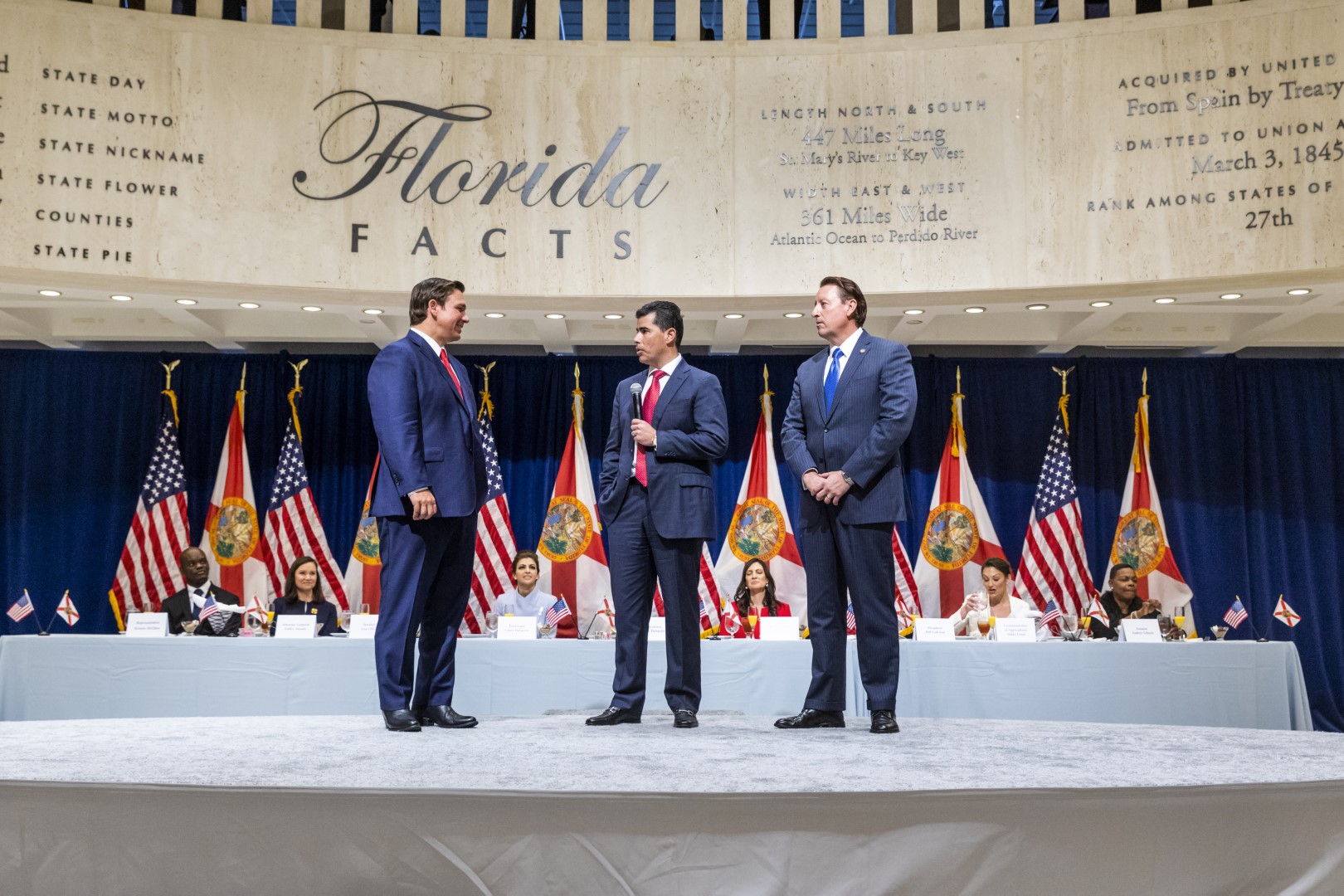 "So, he hasn't been impatient about the fact that a lot of work gets done right near the end," Oliva said. "A lot of things get worked out right near the end, and he understands that — he's a legislator."
DeSantis also hasn't been shy about his priorities. Oliva, a Miami Lakes Republican, said DeSantis has been vocal about environmental spending and choice in education.
DeSantis had proposed a $625 million investment in water quality and Everglades restoration — something both chambers have matched or exceeded in their proposed budgets. DeSantis also proposed eliminating the waitlist for the Florida Tax Credit Scholarship and the House and Senate have advanced legislation to do that.
"All in all he's done a fantastic job about one, understanding the process and two, being clear about what's important to him," Oliva said.
Budget conference near
The annual give-and-take fiscal negotiations between the House and Senate could begin as soon as April 22.
That's according to Senate Appropriations Chair Rob Bradley, who told reporters: "Nothing is certain, but we're shooting for starting conference the Monday or Tuesday after Easter."
That timeline would give lawmakers two weeks to agree to a spending plan before the planned May 3 end to the 2019 Legislative Session.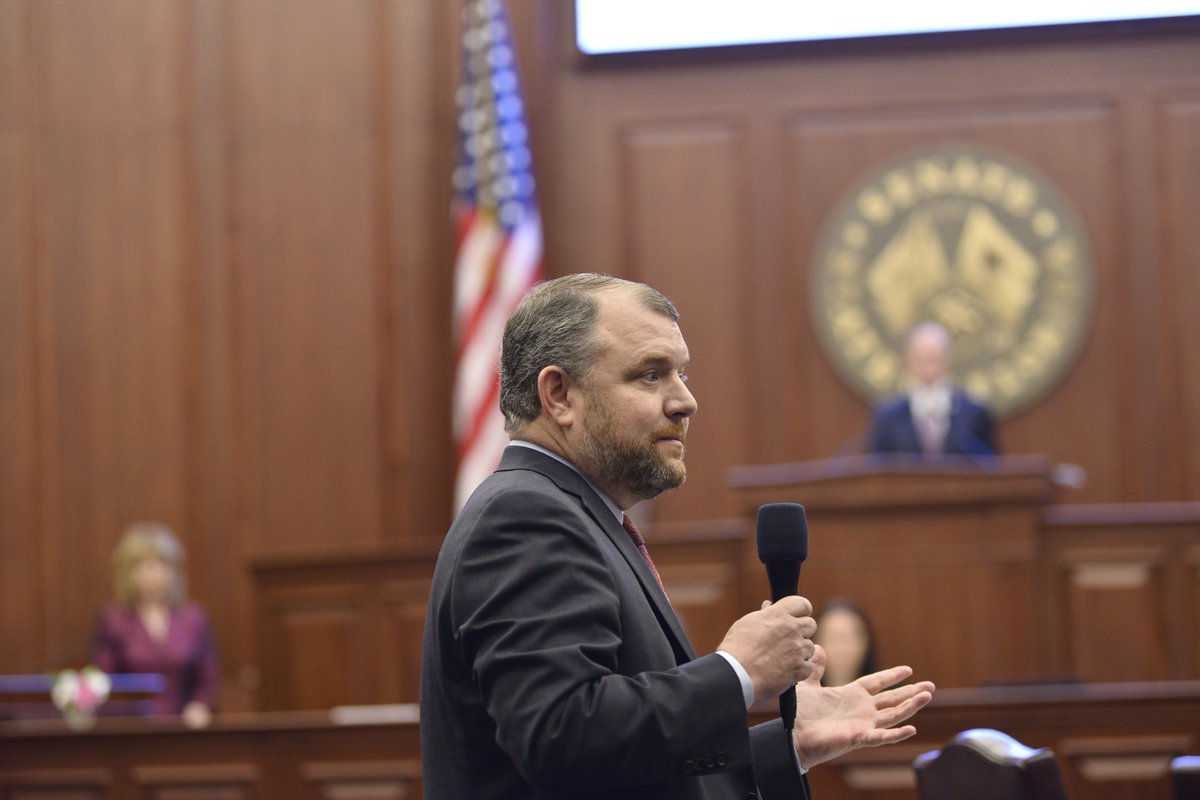 Both Bradley and House Appropriations Chair Travis Cummings have noted the two chambers are far apart on education spending.
The Senate, for example, has proposed a major increase — $1.1 billion — in funding for the Florida Education Finance Program, the primary operating pool for the state's 67 school districts. The House's proposed increase is about $520 million less.
Overall, the Senate spending plan is about $90.3 billion, while the House's totals $89.9 billion.
'Conversation on Cancer Care'
Sen. Lizbeth Benacquisto and Rep. Elizabeth Fetterhoff spent Thursday morning hosting a roundtable discussion on cancer care in Florida.
"We have all been affected in some way by cancer. Florida is home to some of the best cancer treatment centers in the world," Fetterhoff said.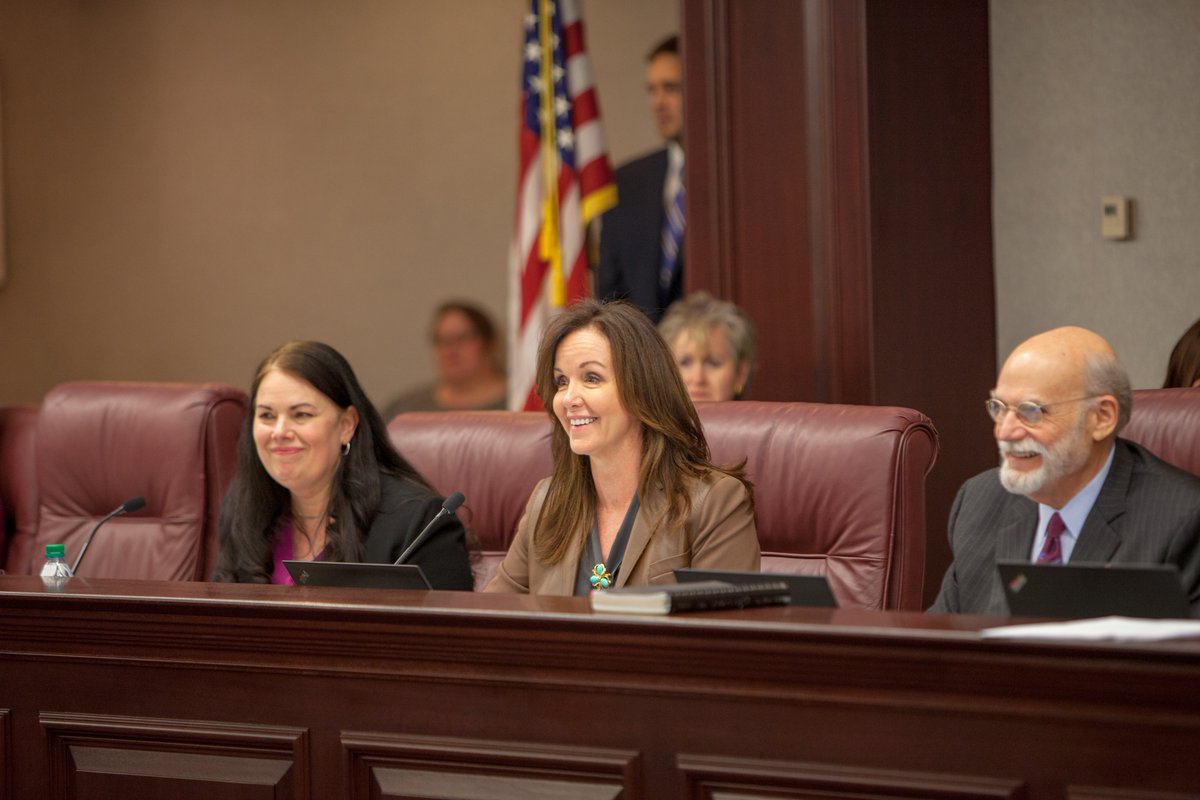 "There is always room to do more and make sure Floridians do not have to leave home to get the best care available. That means investing as a state in these areas, but more importantly, it means investing in the right ways. Discussions like this are so important as we go into budget deliberations, and I am proud to have been a part of it."
The discussion featured several members of the American Cancer Society's Cancer Action Network, including representatives from the Mayo Clinic and Moffitt Cancer Center, two of the leading treatment facilities in the Sunshine State.
Topics covered included the current state of cancer treatments, including genetic testing, personalized medicine and advancements in oncology.
Victims' rights advocates recognized
Marsy's Law for All, the group that spearheaded Amendment 6 last year, is giving props to state leaders who have supported victims' rights and the implementation of the ballot measure passed in November.
The inaugural honorees: U.S. Sen. Rick Scott, Gov. DeSantis and First Lady Casey DeSantis. They've each received the Marsy's Law for All Victims' Rights Champion award.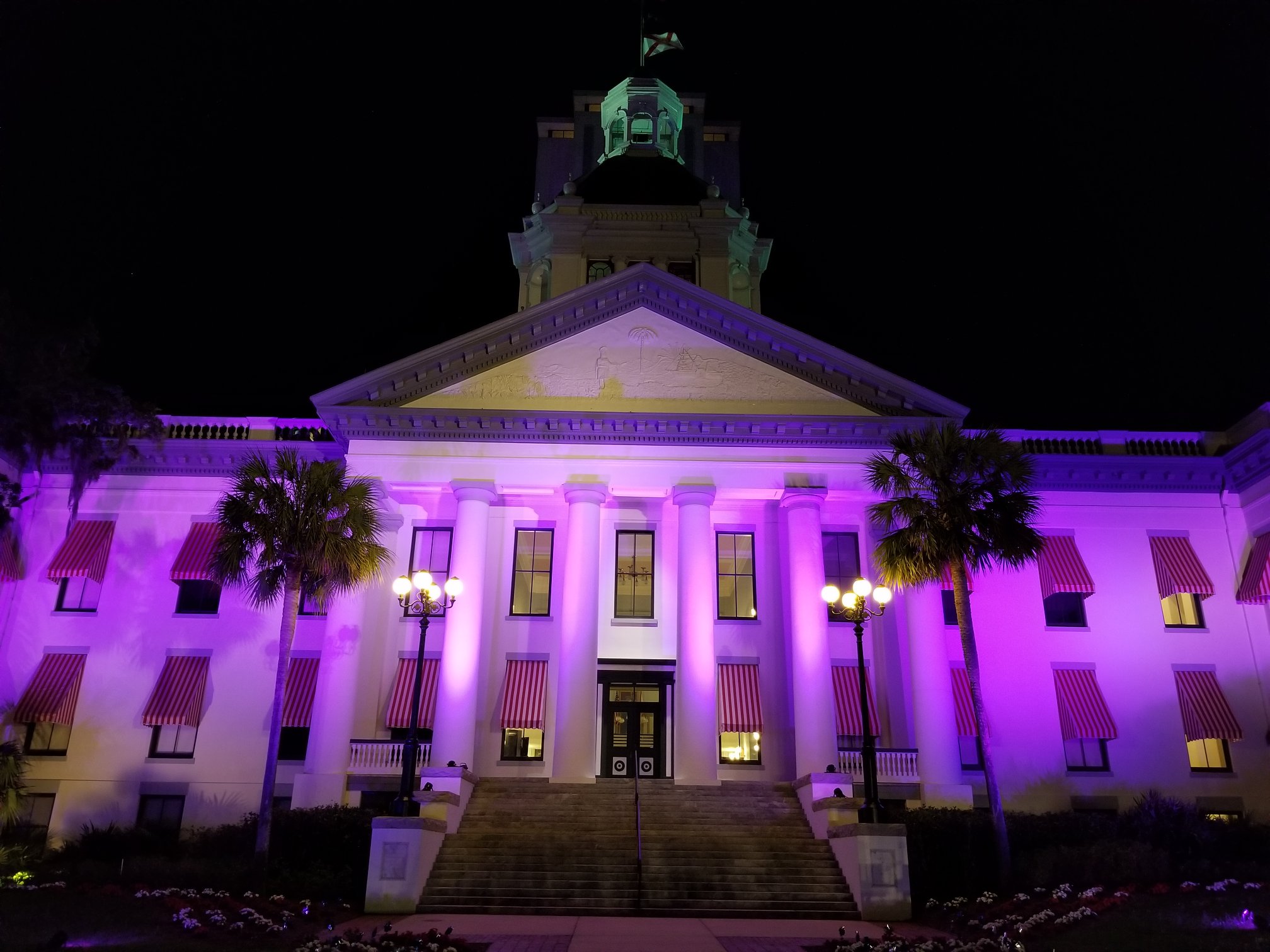 The news comes as National Crime Victims' Week ends Saturday. For the past few days, purple lights have donned the Old Historic Capitol to raise awareness for crime victims across the country.
Marsy's Law for All is supporting legislation to implement Amendment 6.
Sen. Lauren Book has filed a bill (SB 1426) that "addresses some of the questions and concerns raised by justice system stakeholders." But it's yet to move through The Process.
TaxWatch: Stop raiding affordable housing trusts
Lawmakers have historically diverted to other parts of the budget funds that are set aside for affordable housing.
But Florida TaxWatch, a government watchdog and respected research institute, wants to stop that practice.
A new report from the nonprofit suggests that sweeping money from the funds, known as the Sadowski Trust, is costly.
"Lack of affordable housing carries significant social costs," the report said. "It harms the health and educational prospects of children, it limits the self-sufficiency of the elderly and those with special needs, and it increases costs associated with the homeless population."
The Senate wants to fully fund Sadowksi, but the House has proposed a $200 million sweep. That means more money in the House plan would be spent elsewhere than on affordable housing, funded at about $124 million. TaxWatch is encouraging the House to adopt the Senate position.
"The William E. Sadowski Act was intended to protect a dependable revenue source to fund vital affordable housing programs," said Dominic Calabro, president and CEO of TaxWatch. "The Legislature should stop dipping into the Housing Trust Fund dollars and fulfill that promise."
Study shows need for licensing reform
The James Madison Institute this week unveiled a report that suggests reducing occupational licensing barriers will result in decreased rates of recidivism, helping to keep future prison populations low and to transition former convicts back to society.
The study is by FSU professor Sam Staley, director of the Devoe L. Moore Center, and JMI scholar Vittorio Nastasi.
"Research consistently shows that a steady job is critical to helping those leaving prison stabilize their life and avoid reoffending," Staley said. "Unnecessary barriers to employment, such as most occupational licensing laws, are significant obstacles to the gainful employment formerly incarcerated people need to rejoin our communities as productive members."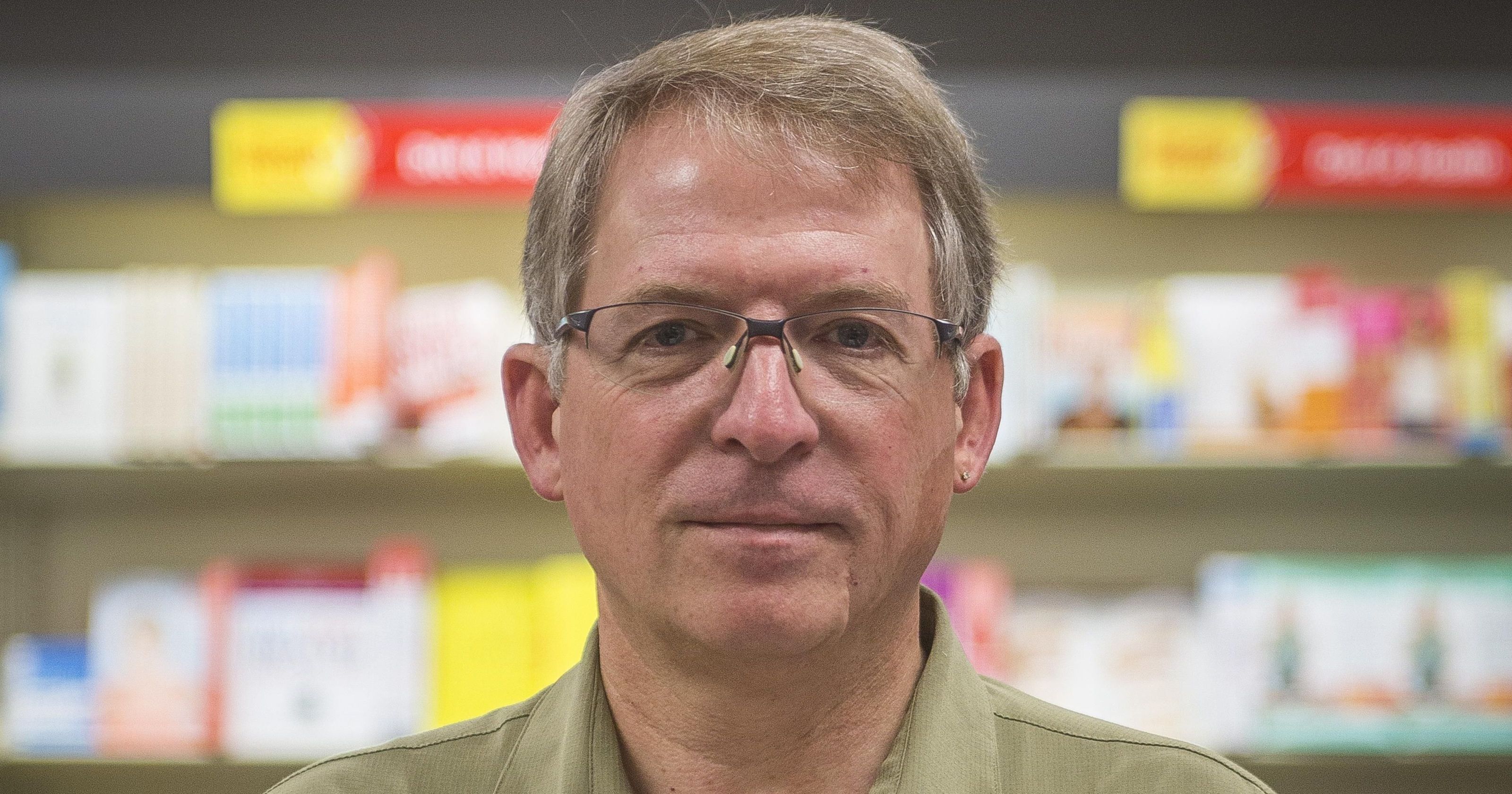 Lawmakers this year are attempting to change licensing regulations, with the idea of opening more opportunities to former felons. For example, state Sen. Jeff Brandes' bill (SB 334) seeks to (after a certain time) prevent a person's criminal record from precluding them from obtaining certain professional licenses.
"At the individual level race, age, gender, social capital, education, and employment are considered to be strongly related to a prisoner's likelihood of being rearrested following release from prison," part of the study concludes. "Among these, employment may be the most readily remedied from a public policy perspective."
Lamb reappointed to TCC board
DeSantis reappointed Dr. Eugene Lamb to the Tallahassee Community College Board of Trustees. The move comes six weeks after the Governor sacked Lamb and dozens of trustees appointed by former Gov. Scott.
Lamb has served on the TCC trustee board since 2007 when Gov. Crist originally appointed him. A Gadsden County Commissioner from 2004 through 2012, Lamb previously taught school for more than 30 years. Over his teaching career, he worked in the Leon, Gadsden and Volusia County schools.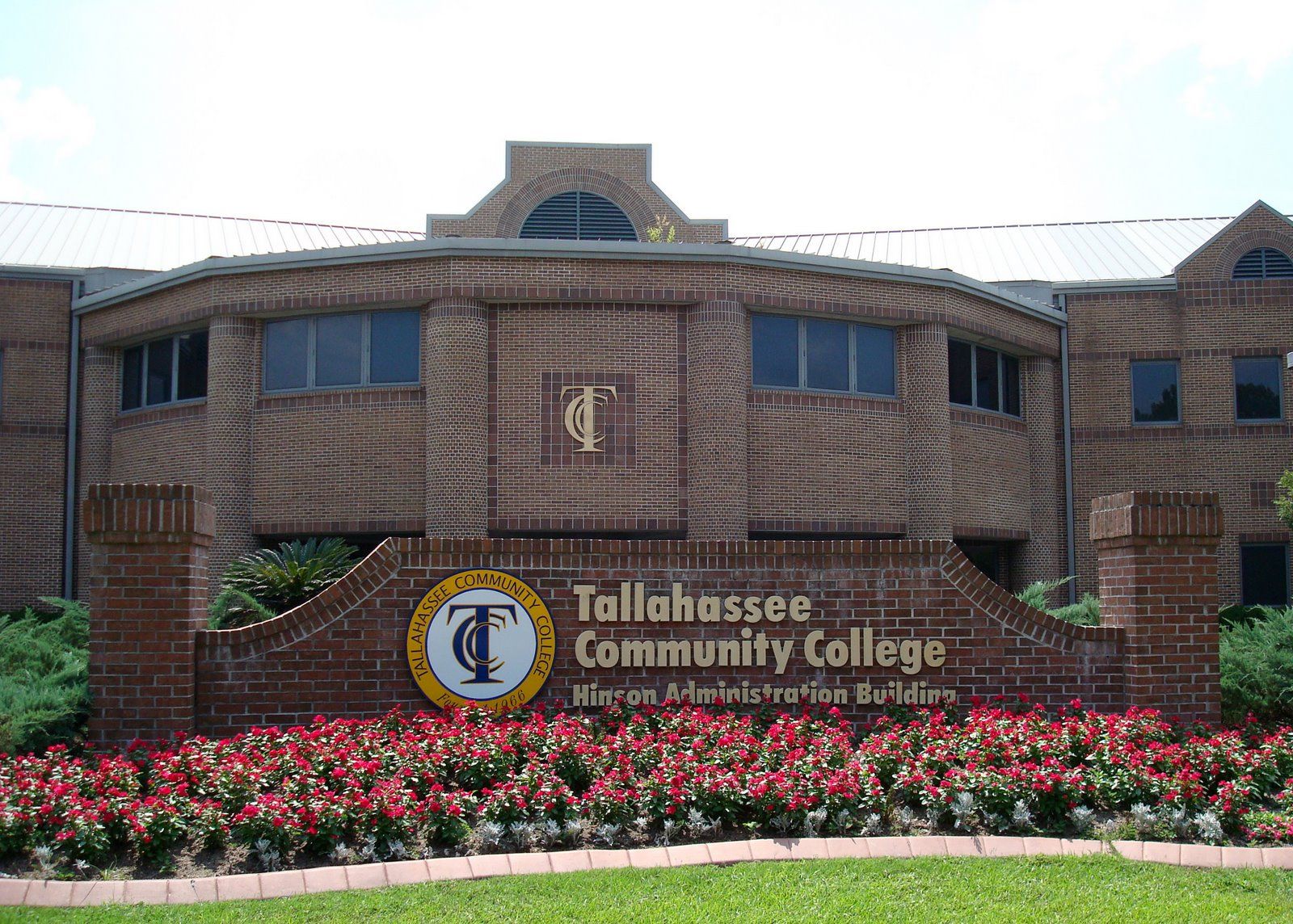 Lamb has served on the board of directors for the Florida High School Athletic Association since 2014. He holds a bachelor's degree in Health and Physical Education from Dillard University.
After the initial appointment by Crist, Scott reappointed Lamb in 2012. He chaired the trustee board in the 2010-11 and 2013-14 school years. In 2015, Scott tapped Lamb to serve on the Florida Commission on Healthcare and Hospital Funding, which investigated the role of taxpayer funding for hospitals, insurers and health care providers.
Scott reappointed Lamb to the trustee board for TCC again in August. But DeSantis in advance of session pulled Lamb and 168 other Scott appointments awaiting Senate confirmation.
In addition to Lamb, he also withdrew the appointment of TCC Trustee Eric Grant. Both Lamb and Grant have continued to hold their seats while DeSantis considered who he wanted on the board. Lamb will now serve out the remaining three years of his term on the TCC board, presuming the Florida Senate confirms his appointment.
TCC currently boasts seven trustees on its board. DeSantis last month appointed Lamb's son, Brian Lamb, to the State University System Board of Governors.
Retired FSU professors chip in big for pricy pipes
Charles and Persis Rockwood will donate $2.2 million to build a new organ tailored for Opperman Music Hall at Florida State University.
It marks the latest gift from the married couple, who've made a series of donations totaling $5 million.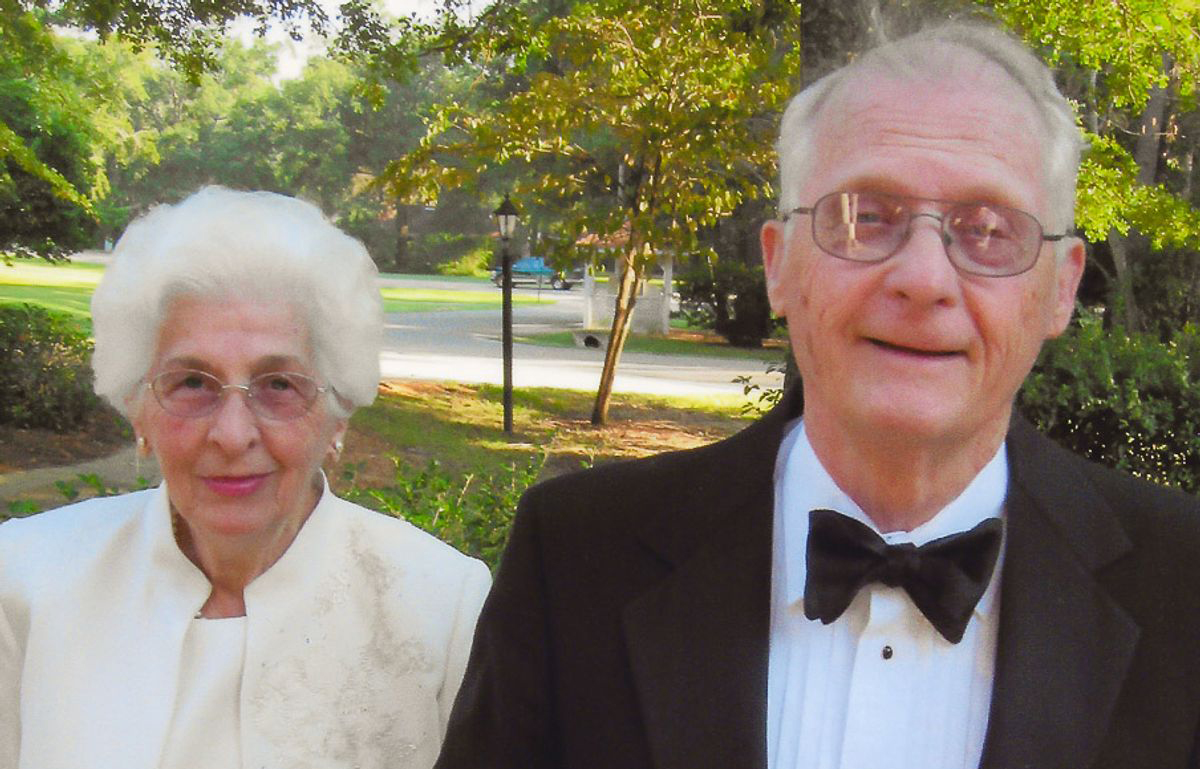 Charles and Persis Rockwood spent decades teaching economics and marketing to students at the school. Despite having other academic focuses, the couple's latest gift will largely benefit the storied College of Music.
"We continue to be impressed by the College of Music and hope this organ will inspire students and patrons well beyond our years," Charles Rockwood said. "We believe this investment serves as a fitting legacy for our commitment to Florida State and supports the College of Music's strong tradition of exceptional musicianship."
In a news release, the university said it has a "long, distinguished history of organ study."
In 1924, for example, College of Music dean Ella Scoble Opperman spearheaded an effort to purchase an organ for what's now Ruby Diamond Concert Hall. Opperman at the time was "considered one of the nation's foremost organists."
Capitol Directions