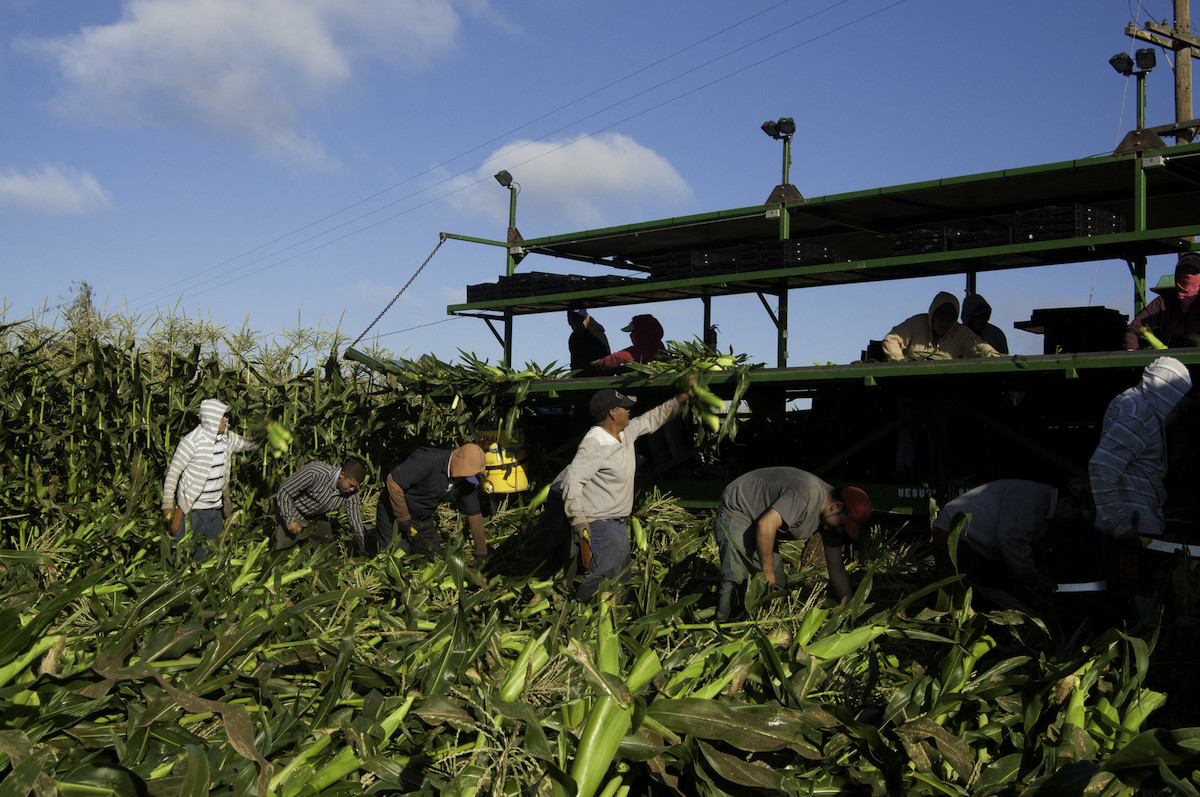 Study shows ICE detainers popped wrongly for many in Miami.
ACLU leaders say so-called "sanctuary cities" legislation will require Florida law enforcement to participate in legally unsound immigration policy.
"If these bills pass, it would undermine local governments' ability to protect the civil rights of their residents," writes Micah Kubic, executive director of the ACLU of Florida.
Bills filed in the state Senate (SB 168) and House (HB 527) require cooperation between local authorities and federal Immigration and Customs Enforcement.
Senate legislation as of now requires jails check ICE records and hold individuals in custody for two days if detainer orders exist. In a memo to editorial boards, Kubic makes the case such a statute will lead to infringement of individuals' rights.
State Sen. Joe Gruters, the bill's sponsor, said the bill will impact only criminals previously deported or those who committed violent offenses before. He lashed out at the ACLU's travel advisory earlier this week.
"The ACLU should be ashamed of themselves. They are adding to the fear mongering and spewing misinformation. Follow the law," he wrote on Twitter.
"Florida will pass SB#168 and we will follow the rule of law. This is race baiting and it is pushing a false narrative on reality."
But the ACLU maintains the bill will force local police agencies to "cooperate with unlawful immigration enforcement requests."
Those detainers open numerous legal problems, the civil rights advocates suggest.
"It would require Florida law enforcement to detain individuals against their will without a judicial determination of probable cause," Kubic wrote.
"It would also expose immigrants to more violence, by potentially forcing victims and witnesses to stay silent for fear of deportation."
Gruters in Senate hearings said he believes undocumented immigrants enjoy constitutional rights. But he said detainers will pop up for individuals in violation of past deportation orders, not undocumented people stopped for small offenses.
That's not always true, ACLU leaders said, and ICE records may create problems for U.S. citizens.
Kubic cites an ACLU study, "Citizens On Hold," that found persistent errors with detainers. Those resulted in illegal holds for dozens, if not hundreds, of U.S. citizens in Miami alone.
"Between February 2017 and February 2019, ICE sent 420 detainer requests for people who were listed as U.S. citizens in Miami's records," Kubic noted, "which means nearly four requests every single week."
Those wrong detainers disproportionately impacted black and Latino citizens, the report said.
Researchers noted ICE canceled 83 such requests.
"But ICE often fails to cancel detainers for U.S. citizens, including in Miami and other Florida counties," Kubic wrote, "meaning the total number of U.S. citizens the agency targeted likely exceeds this figure."
Nevertheless, the legislation has advanced in both chambers of the Legislature this year on party-line votes.
The House Judiciary Committee will hear the legislation on Tuesday, while the Senate Rules Committee takes up the bill Wednesday for its final committee stop there.
But Kubic hopes lawmakers consider the potential of violating citizens' rights before advancing proposals any further.
"This evidence should serve as sufficient notice to other counties and to Florida legislators that requiring Florida law enforcement agencies to comply with ICE detainers will only expose Florida entities to damages liability for constitutional violations by threatening basic civil rights held by all Floridians," Kubic wrote.