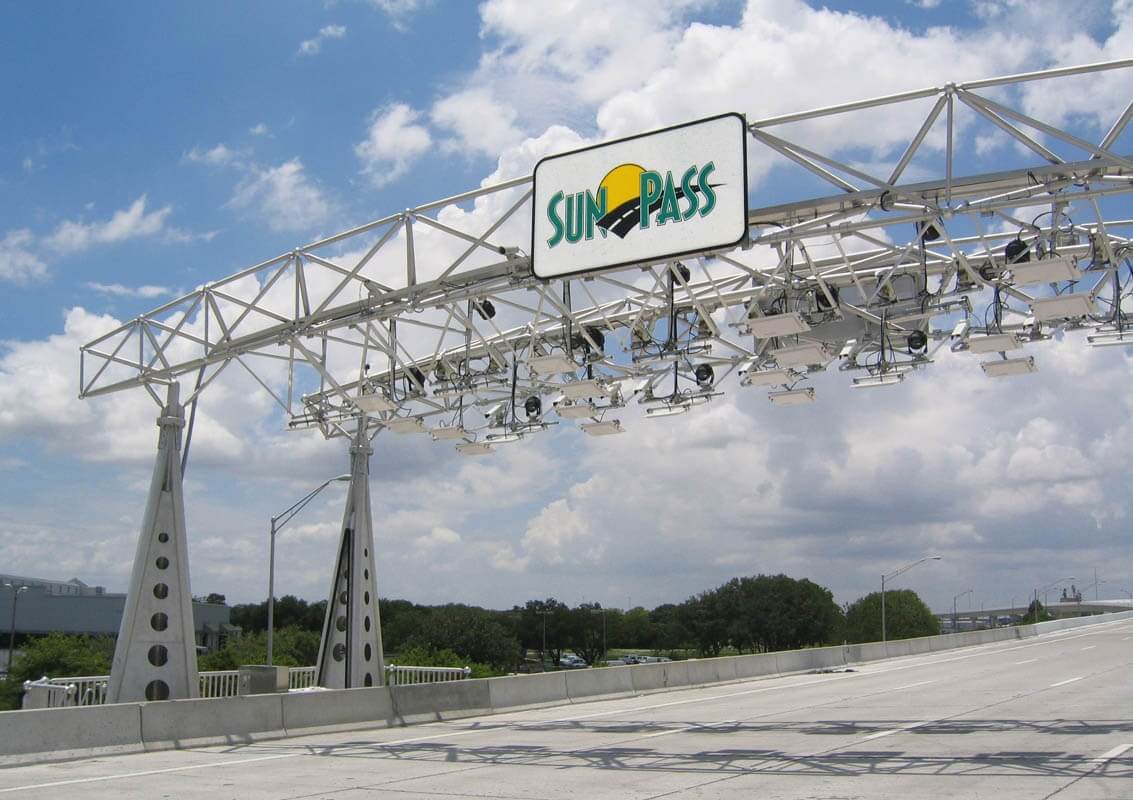 New documents, released in response to an inquiry from state Sen. Tom Lee, raise new ethical and legal questions about how the Florida Department of Transportation paid off a firm vying for the state's lucrative SunPass contract in order to secure the deal with politically-connected contractor Conduent.
The procurement is getting new attention in 2019 from Lee and other state Senators after a series of investigative reports about Conduent's massive SunPass technology and customer service failures.
At the center of the SunPass saga in 2014 and 2015, when the state paid the Cubic company $3.6 million to end its formal bid protest, was then-FDOT Secretary Ananth Prasad, whose close ties to engineering firm HNTB may raise more eyebrows.
HNTB was the firm hired by FDOT to oversee the procurement of the SunPass overhaul, a dysfunctional one from its very beginning in 2013. Prasad worked for HNTB both immediately before and immediately after his nearly five-year tenure as secretary of FDOT.
In an unusual twist to the procurement, two of the losing firms on the bid argued in court documents that Conduent, then part of the Xerox company, never should have received the $287 million contract in the first place. That deal later grew to $343 million after it was awarded to Xerox/Conduent.
Cubic claimed its bid was $47 million lower than Conduent's base contract, and the company was more amenable to FDOT's requested terms than Conduent. It also claimed a selection team, which lacked appropriate technical qualifications for this kind of procurement, ignored its initial favorable scoring to favor Conduent's bid.
Prasad was able to put the Cubic controversy in the rear-mirror of both FDOT and HNTB with a $3.6 million taxpayer-funded settlement, negotiated in his final months at FDOT before leaving for a senior vice president job at HNTB.
New documents now reveal FDOT's unprecedented payment was funneled from a state "stipend fund," meant to reward innovative and creative designs on construction projects. The SunPass project was not a construction project, and a March 2019 letter from new FDOT Secretary Kevin Thibault to Sen. Lee acknowledges FDOT cannot say if it actually received any innovative or creative designs from Cubic.
The money was authorized by FDOT on Dec. 11, 2014, nine days after the state announced Prasad's resignation, but three weeks before he actually left the department for a second stint at HNTB.
Spending stipend money on the Cubic settlement meant other state transportation projects did not benefit from the incentive funds. It also raises questions about whether FDOT — under the watch of Prasad and then-Gov. Rick Scott — misappropriated the funds in an effort to seal the deal for Xerox/Conduent.
Recent investigations by 10News WTSP revealed how Conduent's founder and top lobbyist were both major donors to Scott. The Governor, who won his bid for the U.S. Senate in November, also later disclosed a financial interest in Conduent stock.
Prasad, whose work at FDOT set him up for a lucrative return to the private sector, again finds himself immersed in Florida's toll road future in 2019; as President of the Florida Transportation Builders' Association, Prasad represents companies that stand to gain from Senate President Bill Galvano's push to expand the state's toll road system by hundreds of miles.
Ironically, Lee, who has been skeptical of FDOT's handling of Conduent, has been driving Galvano's toll road priority through the Legislature this year.
Both HNTB and Prasad declined comment; FDOT spokesperson Ann Howard said the agency was "unable to comment or make decisions" at this time because of an eight-month-old investigation from the Governor's inspector general. It's unclear why an agency that has provided dozens of statements and made countless decisions regarding SunPass during that time cannot do so now.
A spokesperson for current Gov. Ron DeSantis has not been able to provide any update as to when those investigative findings may become public.
FDOT has also not responded to months-old questions regarding possible discipline for the politically connected engineering firms, including HNTB, hired to oversee the SunPass procurement and upgrades.
"I want to be clear that our understanding of what occurred previously does not guarantee that the Department would take the same action today," new FDOT Secretary Thibault wrote Sen. Lee on March 27. "There are several lessons learned from this situation including better testing, other ways to foster competition and ensuring more resources were allocated to ensure customer service levels were met.
"It appears Department leadership at the time believed this agreement was within the Department's authority."
More close and questionable ties
Another interesting finding from FDOT's newly released documents comes from an Oct. 28, 2014, letter from Cubic's president to Secretary Prasad, outlining significant conflict-of-interest concerns the company had about FDOT employees and the HNTB contractors in charge of the SunPass procurement. That included an HNTB employee, involved in the bid process, failing to disclose her spouse was on Conduent's team of subcontractors, as well as undisclosed connections between FDOT consultants and Xerox/Conduent.
Cubic requested FDOT re-bid the entire SunPass deal, just as the state of Ohio did when similar conflict-of-interest issues arose regarding the procurement of a contested bridge construction contract. Florida declined, indicating it was "essential" to move forward with Conduent so drivers could benefit from much-needed SunPass upgrades.
The contractor accused of crossing ethical lines in the Ohio bid was Computer Aid, Inc. (CAI), the same company identified earlier this week by FloridaPolitics.com as taking advantage of loose FDOT oversight and later rewarding with jobs the same state employees who were in charge of that oversight.