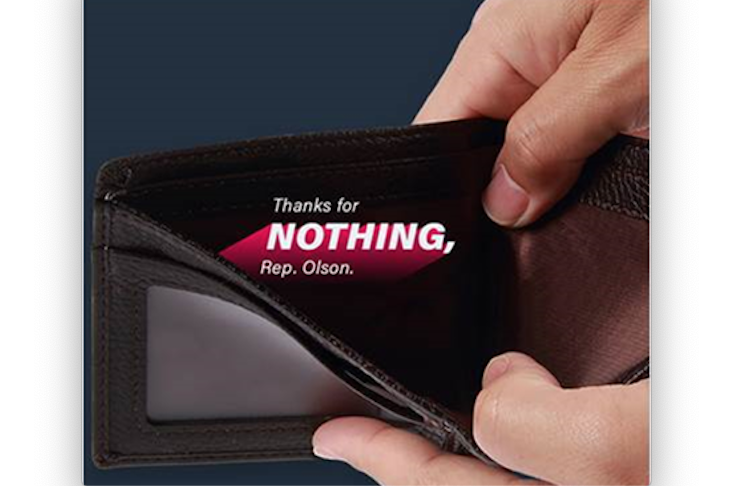 It's April 15 and Democrats are reminding voters of the 2017 tax act.
It's Tax Day, so national Democrats are seeking to convince voters in targeted districts that they didn't get anything out of the Republicans' big tax reform bill of 2017.
The Democratic Congressional Campaign Committee has launched a social media advertising campaign for April 15 keyed to its #GOPTaxScam theme, declaring, "Thanks for Nothing". It's running in a handful of contested congressional districts held by Republicans who voted yes on the Tax Cuts and Jobs Act of 2017, and charges that the tax breaks went to the wealthy, and little or none to middle-class voters.
The ads are running in California, Illinois, Minnesota, New York, and Texas, though not Florida yet.
Democrats are backing up the campaign with a citation to a news report from CBS News that declares that voters in such states that have high real estate taxes are being hit with federal income tax increases as the result of caps on their state and local taxes deductions.
"This year's tax day is just another painful reminder that many everyday working people are paying higher taxes because Republicans in Washington wrote a giant handout to their special interest backers, paid for by the rest of us," DCCC spokesperson Cole Leiter stated in a news release. "Voters sent a message when they booted Republicans out of the Majority last November, and today their message is the same, 'thanks for nothing.'"