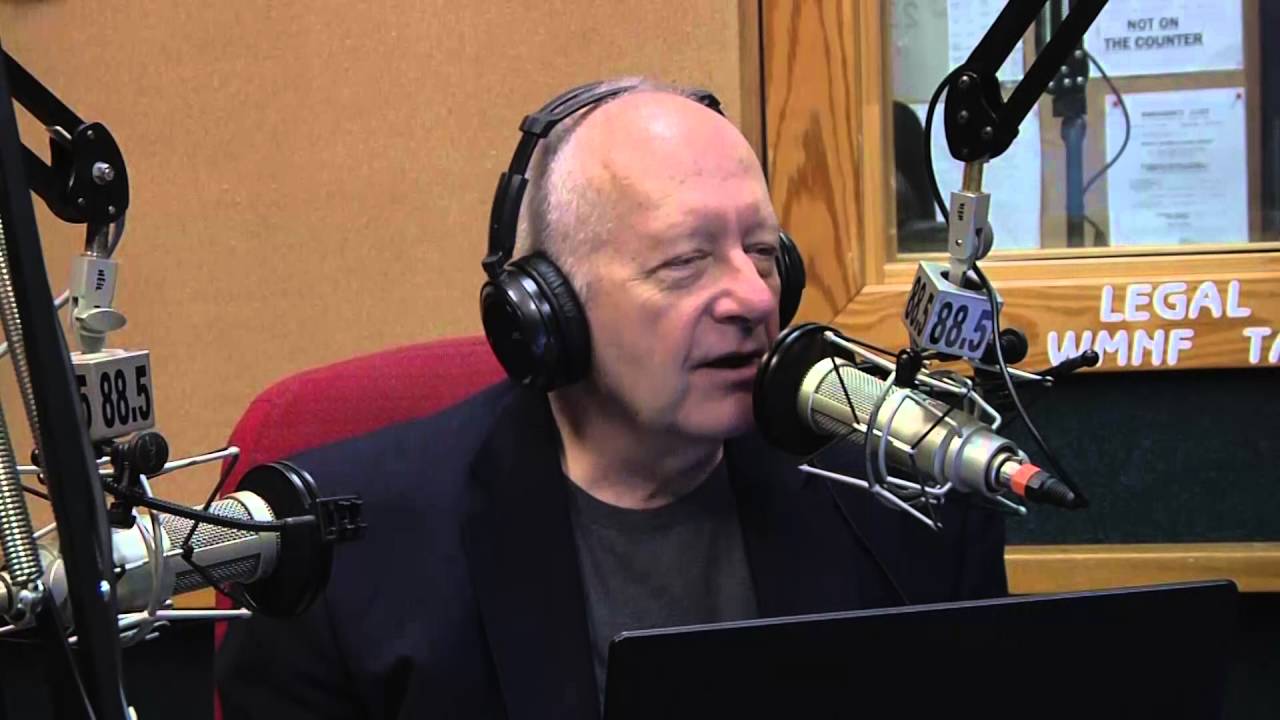 Kopp picked a fight he couldn't win with popular News Director Rob Lorei.
The inevitable at WMNF radio in Tampa became reality Monday. General Manager Craig Kopp resigned, effective immediately, and no one possibly could be surprised.
Before he left, though, Kopp got a lot of things off his chest in an angry letter about the controversial firing and subsequent reinstatement of WMNF News and Public Affairs Director Rob Lorei.
We'll get to that in a moment, but first some background.
Kopp fired Lorei on February 18, but the board of directors brought him back after a public outcry. Realistically, it had no choice. Lorei remains an icon at the station he co-founded 41 years ago and is its face to WMNF's listeners. They are fiercely loyal to the eclectic, commercial-free, community radio station.
Those listeners help keep the station afloat through pledges, which dropped off dramatically after Lorei's firing. The number was at least $30,000 and likely would have kept increasing unless Lorei returned.
Therein lies the tale, and it led to one of the strangest episodes in local media history.
Kopp said Lorei "been cited for insubordination and had proved to be unmanageable."
Kopp followed station policy to the letter by keeping the board informed of step and working with a labor attorney. But he and everyone involved in the firing, including board members, made a huge blunder. They underestimated Lorei's impact with 'MNF's listeners and left Kopp what he called an "unworkable situation."
"I manage the station, except for News and Public Affairs, which is now the fiefdom of Rob Lorei and his followers," he wrote.
Lorei responded with his own letter.
"First, let me wish Craig good luck in the future," he wrote.
Lorei told me during a phone chat, "I'm sad for him, and I wish him the best. I'm not cheering at all over this. There is nothing to cheer about."
Kopp fired one more big salvo before leaving, and it was a doozy. He charged, "WMNF has become such a closed system that even anti-Semitism can be tolerated."
Kopp charged Lorei kept a proposed Jewish show from airing because he believed it was "not in line with the mission and values of WMNF."
Lorei vehemently denied the charge and offered several reasons to back up his point.
"Of course, we have always stood up to anti-Semitism. WMNF was the radio station that exposed a neo-Nazi cell that put up a pirate radio station in Tampa in the 1990s," he wrote.
"We've interviewed authors who went undercover inside the KKK. When the federal domestic terrorism investigations budget was cut a few years ago, we interviewed a federal whistleblower. Spokespeople for the Southern Poverty Law Center were frequent guests on WMNF over the past 20 years."
Craig Kopp was atop the WMNF management depth chart and may have believed that gave him sufficient clout. That only counts for so much in situations like this, and Lorei had too many things on his side — history, listener loyalty, community connections, and ultimately money.
Lorei understood the culture at WMNF because he helped create that. Kopp seemed to want to make changes that would have altered the station's DNA, and listeners lined up behind Lorei.
Craig Kopp complained listeners told him several times "that I wasn't like the real MNFers."
He also picked a fight he couldn't win, and finally made the only choice he could.