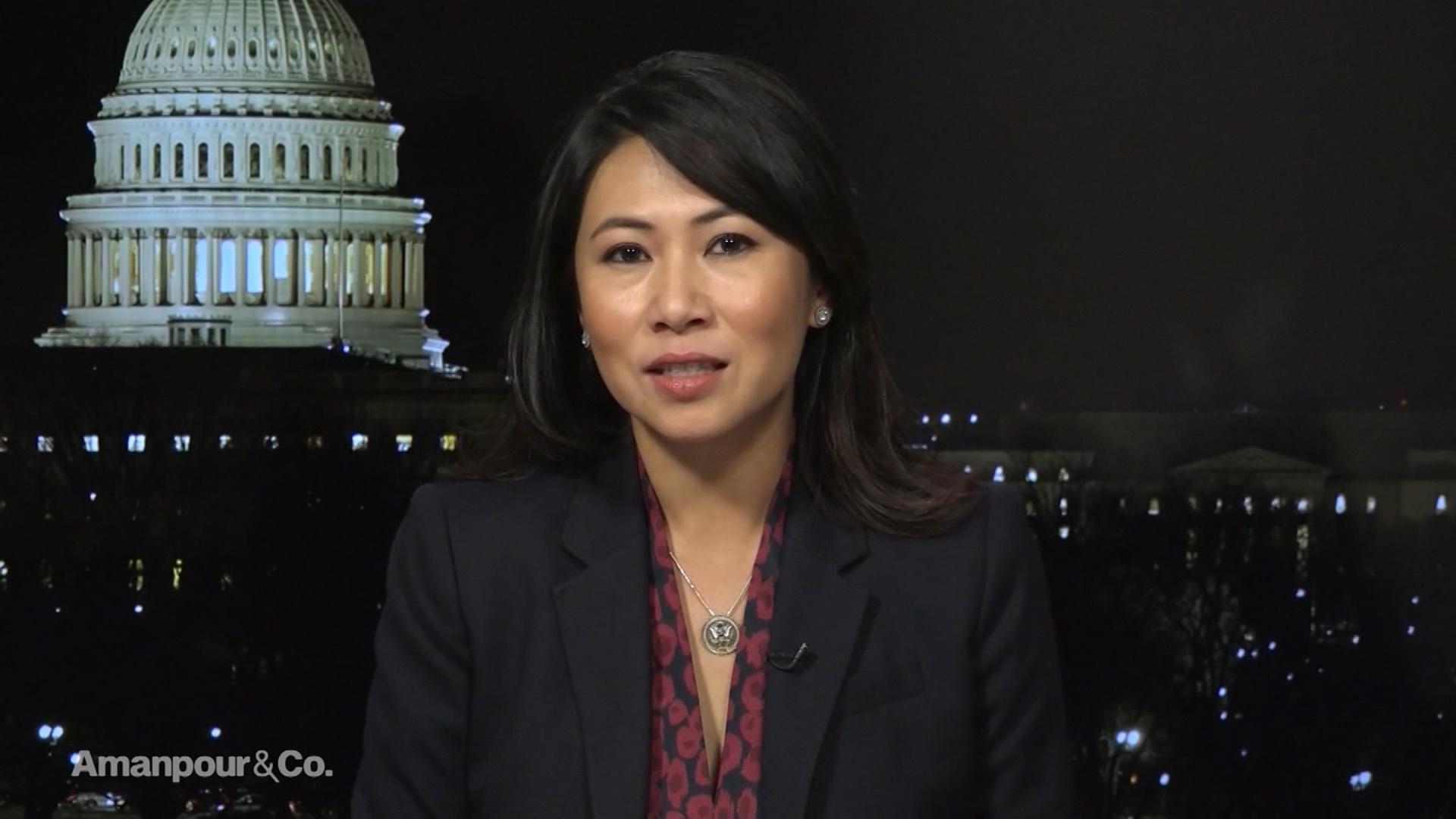 Murphy is rising as a leader of the Democrats' moderate wing.
U.S. Rep. Stephanie Murphy is opening her 2020 re-election campaign with a sign that business and other special interests are finding her to be a Democrat worth investing in, as she drew nearly $200,000 in early political action committee money during her campaign's first quarter.
Murphy's campaign finance filings with the Federal Election Commission for the three-month period of January, February, and March show contributions of at least $1,000. The donations represent various labor, hospital, health insurance committees, finance, retail, and other interests, and a sprinkling of groups with clear interests in the Central Florida tourism economy.
Murphy, a two-term congresswoman from Winter Park,  won re-election last fall by positioning herself as a business-friendly moderate Democrat, and she earned backing from various Chamber of Commerce groups. She has since solidified that position with key roles in several Congressional caucuses. Her profile has been rising nationally as a leader of the Democrats' moderate wing, as well as one of the young members of Congress.
She has two opponents who've opened accounts with the FEC, Republicans Thomas Christopher Delia, and Armani Salado. Neither has reported any activity or money.
Overall, Murphy's campaign reported raising $247,160 in the quarter, including $47,920 from individuals, and just over $199,000 from committees. Her campaign spent $88,723. With money rolled over from her 2018 re-election campaign, she reported entering April, 2019, with $244,310 in the bank.
There were numerous health care or health insurance committees showing interest in her, including PACs that provided $5,000 on behalf of HCA Inc., the Federation of American Hospitals, Blue Cross & Blue Shield of Florida, and UnitedHealth, with smaller contributions from several other health care and health insurance committees.
The insurance sector crosses over with broader financial services, and Murphy received interest and donations from PACs representing Prudential Financial, JPMorgan Chase & Co., Northern Trust Corp., The Vanguard Group, Hartford Financial, Investment Company Institute, Investco Holding Co., Transamerica Corp., Charles Schwab Corp., and BLACKROCK, among others.
Other $5,000 donations came in from the Democratic Congressional Campaign Committee, KPMG Partners, the Laborers' International Union of North America, the International Franchise Association, GeneTech Inc., and the Fox Corporation, along with the Getting Stuff Done PAC.
She also picked up lesser contributions from the PAC representing the moderate Democratic Blue Dog Coalition, and the young congressional members' Freedom Forum Caucus, both of which she chairs; the American Hotel & Lodging Association; U.S. Travel Association; Tupperware Brands; Publix; Bombardier; McDonald's; Raytheon; Northrup Grumman; Amazon; and the Entertainment Software Association.
From individuals' contributions, she picked up about $25,000 through the national Democratic-oriented conduit ActBlue, and the rest through other conduits or through conventional direct checks. At least $17, 400 of her itemized donations came from individuals within her district, which covers Seminole County and north and central Orange County.