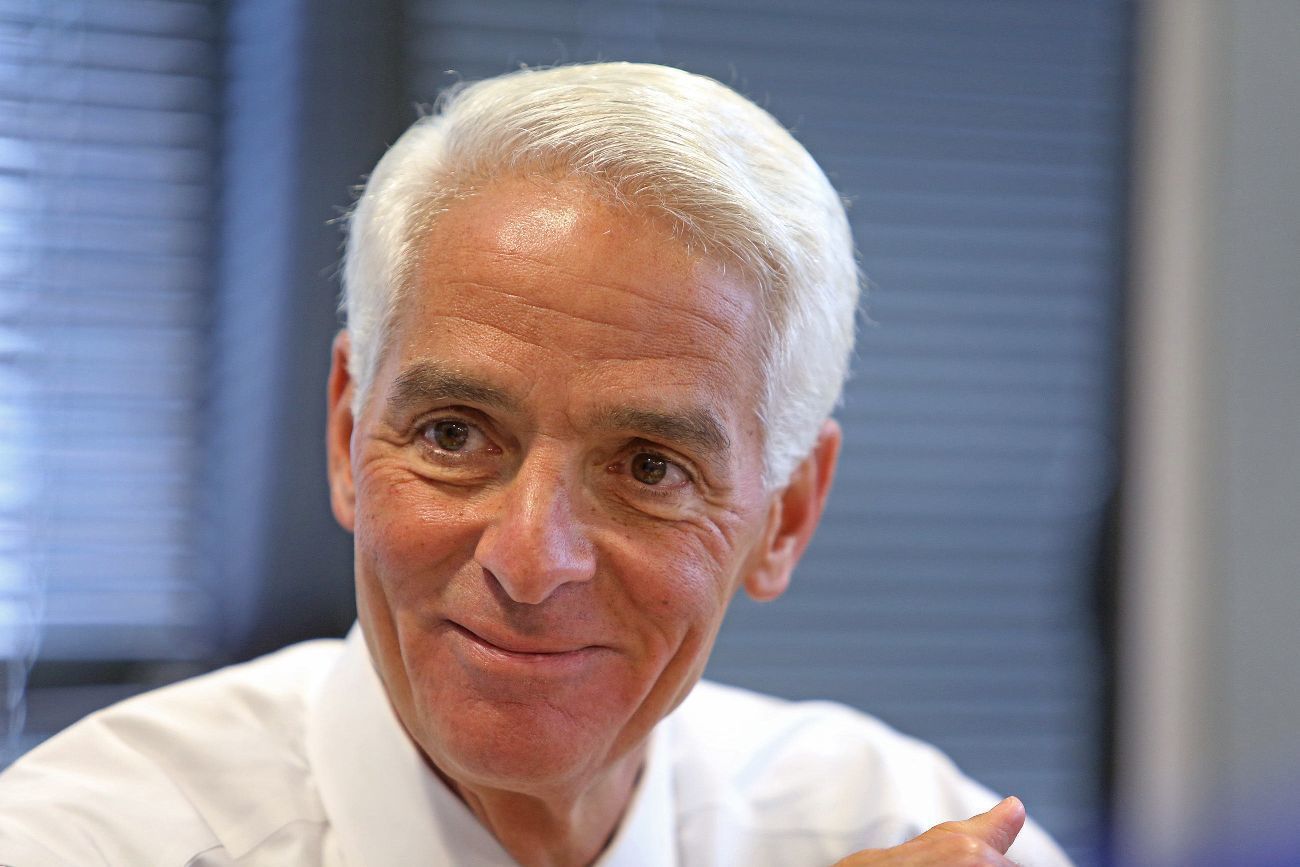 Crist will lead the group's on-the-ground operation in the Southeast.
The Democratic Congressional Campaign Committee (DCCC) is revving up its 2020 election efforts, naming U.S. Rep. Charlie Crist as one of its five regional Vice-Chairs to lead the group's on-the-ground operation.
Crist, who represents Florida's 13th Congressional District, will oversee efforts in the Southeast during this cycle. Each Vice-Chair was elected by colleagues in the U.S. House. Joining Crist are U.S. Reps. Madeleine Dean of Pennsylvania, Gwen Moore of Wisconsin, Marc Veasey of Texas and Scott Peters of California.
U.S. Rep. Cheri Bustos, who serves as the DCCC Chairwoman, announced the selections in a Tuesday morning release.
"If we want to make meaningful progress on the kitchen table challenges facing families across America, we need to fortify and expand our Democratic Majority," Bustos said.
"That's why I'm so proud to announce the DCCC's regional Vice-Chairs who will help lead our on the ground efforts to win in 2020. I want to thank Reps. Dean, Crist, Moore, Veasey and Peters for stepping up and taking a leading role to get it done.
"By working together to draw a clear contrast between our work to lower health care costs and the Washington Republicans failed agenda of stripping protections for people with pre-existing conditions, we'll ensure a better future for all of our families.
Crist also released a statement, highlighting the need to protect Democrats in the DCCC's Frontline Program. That group is made up of U.S. House members thought to be in vulnerable districts come 2020. U.S. Rep. Debbie Mucarsel-Powell of Florida's 26th Congressional District is the only member of Congress from Florida placed in that group, though the list is subject to change throughout the cycle.
"Democrats are laser-focused on getting real results for hardworking families across America," Crist said.
"I'm proud to serve as a regional Vice-Chair at the DCCC because I'm committed to working with our Frontline Members and re-electing our Democratic Majority in 2020 so we can continue getting the job done for all Americans."
"It will take a lot of heart and dedication from many to hold and expand our Majority," Rep. Moore added.
"I'm excited at the chance to serve the Democratic Party and the American people in this role and I look forward to working with Chairwoman Bustos to cultivate, recruit and train the phenomenal women and men running across the country this cycle. We have an extraordinary opportunity ahead of us and this is a charge I do not take lightly."