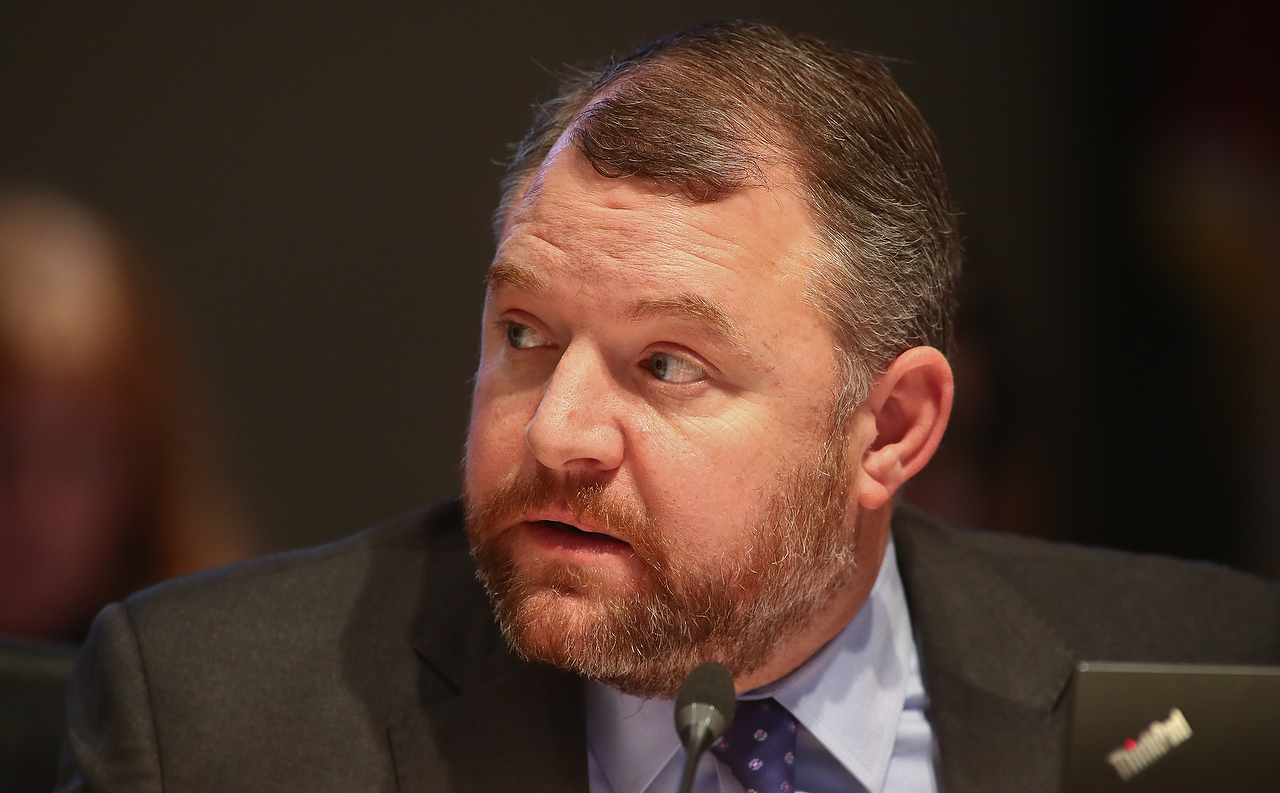 "Unlike DC, we are getting things done that make a positive impact."
Sen. Rob Bradley, the Fleming Island Republican who pilots the Senate Appropriations committee, had nothing but positive things to say last week when asked how the Legislative Session is going.
For starters, he thinks it will end on time.
"Session is proceeding very smoothly. I anticipate that we will complete our work on time," Bradley observed before Easter.
This prediction puts him at odds, at least rhetorically, with his House counterpart. Appropriations Chairman Travis Cummings last week predicted a Special Session with some provisos.
As many observe, there is a different feel this year than recent years.
Whereas in a previous Session, the Governor may have been traveling around the state to castigate legislators for not backing economic incentives, this Session sees a more convivial vibe.
"There is a recognition by the Governor, Speaker and President that we are all Republicans and are on the same team," Bradley said.
This holds true, even on the thorny issues like the aforementioned budget gaps between the Senate and the House.
"The Governor is making us aware of what is important to him in the budget. He is also very respectful of the legislative process, so he's not being heavy handed," Bradley observed.
This is part of a larger positive trend, Bradley contends.
"The Session has been defined thus far by its focus on good government, not drama," Bradley said. "Tallahassee is the anti-DC. Unlike DC, we are getting things done that make a positive impact in the lives of our constituents." 
Bradley opined on a couple of the hot button issues of the day.
One such issue that has found the House and the Senate at odds this session: Certificate of Need legislation.
The House would eliminate the CON program for hospitals, nursing homes and hospices.
"I'm very confident that the Legislature will pass a CON bill this session," Bradley said earlier in the week. "The final language will be worked out as it moves through the committee process."
Indeed, much of that language was worked out in Bradley's own Appropriations Committee Thursday, with Bradley arguing in favor of an amendment that was adopted.
"There is an entity that wants to build a hospital literally a mile from my house, but because laws are what they are, that hospital will not be built," Bradley said in committee.
After that marathon budget meeting Thursday, Bradley told reporters that great progress was being made on allocations.
"I like the process of repealing CONs," Bradley said. "We're still not where the House wants to be."
Bradley noted "delays in implementation" as one sticking point.
"We'll see where we are on the floor," Bradley said.
Additionally, Bradley asserted that "there are a lot of discussions between the House and Senate, but no trades … great progress on budget."
"We don't negotiate the budget in front of a camera," Bradley said. "Things are going very well."
Bradley is less confident that the House will be happy with the lack of Senate momentum for a THC cap for smokable MMJ.
"That issue is a heavy lift in the Senate," Bradley said.
Probably too heavy for 2019.