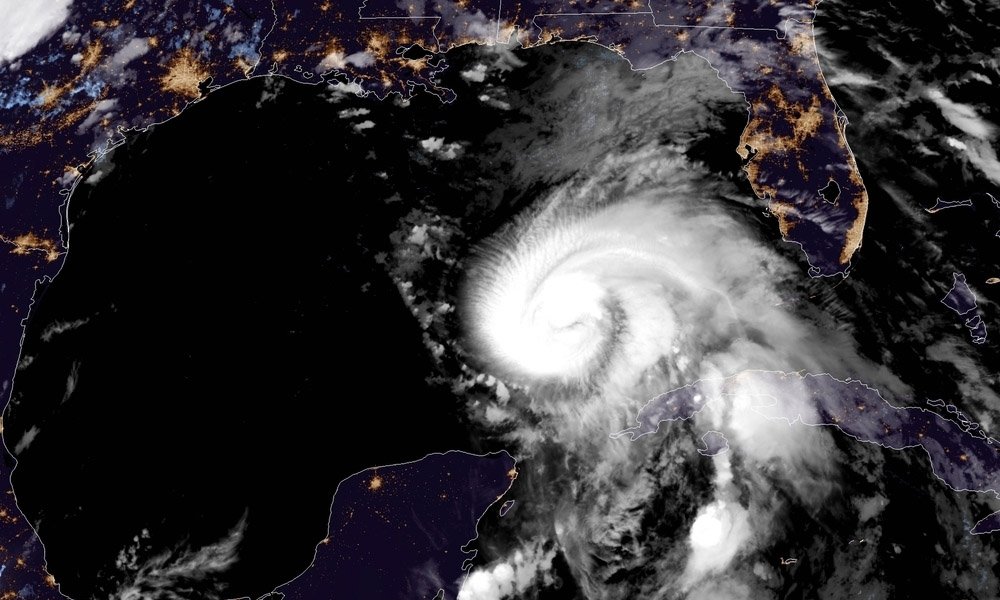 NOAA scientists conducted a post-storm analysis.
The National Oceanic and Atmospheric Administration (NOAA) has now classified Hurricane Michael as a Category 5 storm at the time it struck Florida's Panhandle.
Gov. Ron DeSantis followed the news by announcing $18.5 million would be sent to Bay County to help with hurricane recovery.
The declaration by NOAA makes Michael the first Category 5 storm to hit the U.S. since Hurricane Andrew — which also made landfall in Florida — in 1992.
NOAA scientists conducted a post-storm analysis, which discovered the storm's winds were stronger than initially determined. Those winds were found to be at about 160 mph — high enough to upgrade the storm from a Category 4 to a Category 5.
The state has currently put about $1.6 billion toward recovery for the area, which was devastated by Michael's impact. More than $200 million more has been allocated by the current form of the budget in the state Senate, though some have called for that number to be raised.

Gov. DeSantis responded to those calls Friday, allocating money as part of the Florida Division of Emergency Management's (FDEM) expedited reimbursement process.
"When I took office, I made a commitment to the people of Bay County that we would make sure they rebuild stronger than before," DeSantis said.
"Today, we are continuing to deliver on that commitment. I'm going to keep looking at every option available and every program at my disposal to make sure the state is doing everything possible for the people of Northwest Florida."
"At the Florida Division of Emergency Management, we are leaving no stone unturned as we work to get funding out as quickly as possible to Northwest Florida cities and counties impacted by Hurricane Michael,"added FDEM Director Jared Moskowitz.
"Today's announcement is yet another example of the progress we're already making toward recovering from this storm under Governor DeSantis' leadership."
Residents are still awaiting a prospective funding package from the federal government as well. Earlier Friday, CFO Jimmy Patronis released a statement reiterating his support for additional funds to be allocated for those impacted by the storm.
"The news that Hurricane Michael was a Category 5 storm at landfall will come as no surprise to anyone who is still living with the aftermath of this monster storm," Patronis said.
"Six months later we still don't have congressional relief dollars, and the people of the Panhandle are stuck in the middle of political games. The prolonged recovery process has only been made worse by the lack of compassion of members of Congress turning a blind eye to the hardships in Northwest Florida."
Those comments were echoed by Agriculture Commissioner Nikki Fried, who also called on Congress to act.
"Disaster relief has typically passed Congress in mere weeks following other disasters, which begs the question: why not here? "This Category 5 designation should make our state eligible for additional federal disaster aid, for which Floridians continue to patiently wait — but time is running out," Fried said.
With the budget conference in full swing next week in Tallahassee, additional state funds could be put toward Panhandle residents. Patronis argues it's past time residents got additional money.
"I hope this news serves as a strong wake up call to those prioritizing politics over real people fighting to get by. The Panhandle has so many families struggling as they piece their lives back together bit by bit — we need relief now."