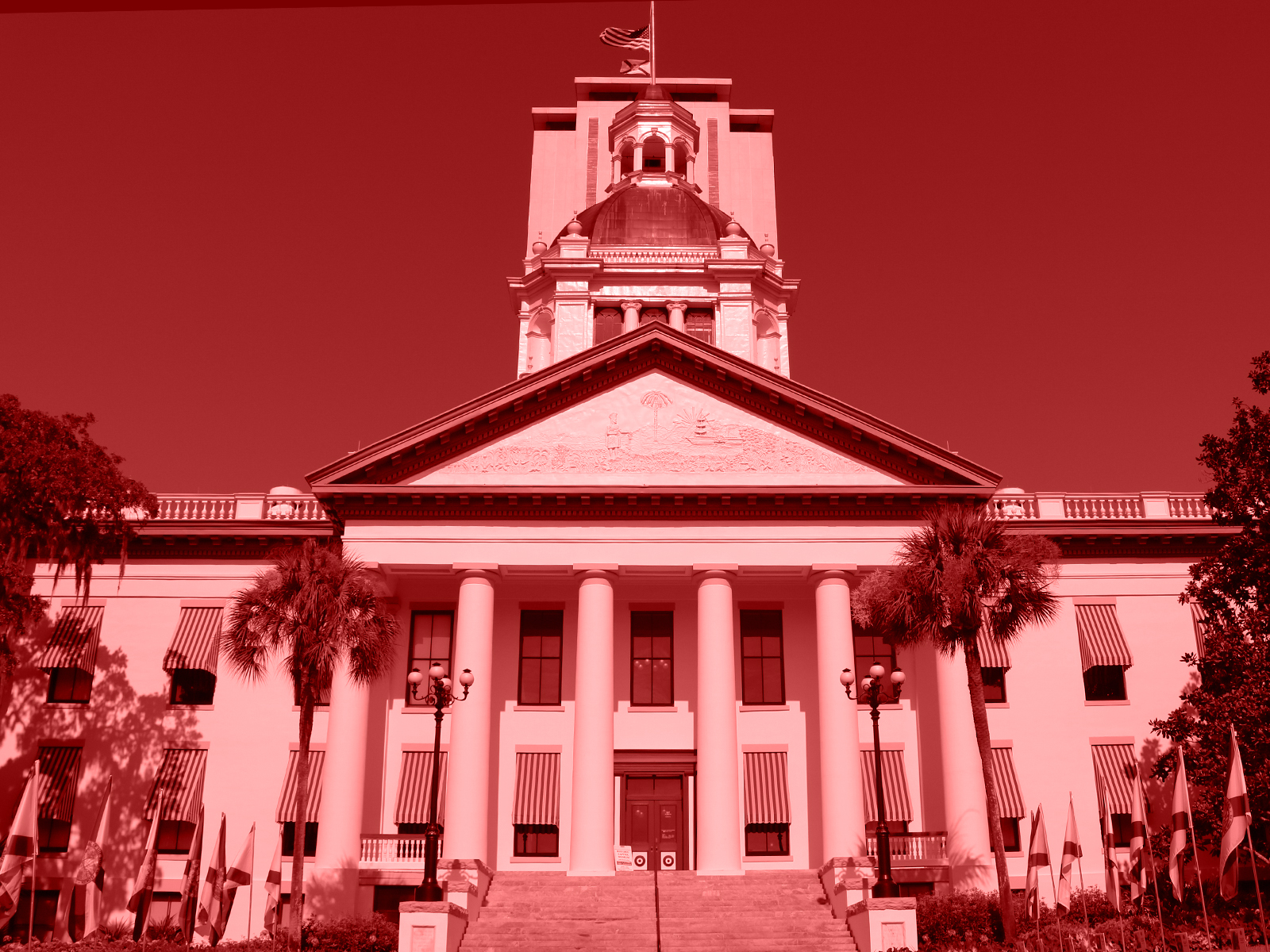 Your nightly review of Session news. It's 'Sixty Days' — right now.
Sixty Days — A prime-time look at the 2019 Legislative Session
The Last 24
Good Tuesday evening. The only news that matters: House and Senate leadership think they'll wrap the annual 60-day lawmaking process in a timely manner. That's because budget conferences were set to begin Tuesday evening. "It's been a great process so far getting to allocations and it's good to see that we're at least on track to finish on time," said House Speaker José Oliva, addressing a joint appropriations meeting. Sixty Days is thinking fondly of all the approps lobbyists out there. Godspeed! Here's your nightly rundown.
Big money: The two chambers allocated $33.6 billion in general revenue.
But no gambling dough: Gov. Ron DeSantis sounded down on a deal reached by the Senate and Seminole Tribe, suggesting its passage would be too heavy a lift.
Speaking of gambling: A new warning label could be coming to Florida Lottery tickets.
Hot wheels: A bill to help police crackdown on street racing was modified so hot-rodders won't be charged as felons.
College daze: The Senate OK'd legislation allowing prosecution of fraternity and sorority members involved in hazing.
Who's packing? On a party-line vote, the Senate approved a bill that would allow teachers to carry guns in K-12 classrooms.
Moody blues: Attorney General Ashley Moody is "surprised and disappointed" after legislation stalled that would help her lawsuit over the opioid epidemic.
Doctors and nurses: Gov. DeSantis broke with Oliva over allowing advanced nurses to practice independently from physicians.
AOB back soon: The Senate may finally pass a plan that would overhaul the controversial insurance practice known as 'assignment of benefits.'
Israel loses: The case of suspended Broward Sheriff Scott Israel will be back before the Senate as the state Supreme Court rejected his legal challenge.
Quote of the Day
"If you do a (deal) and you want to get revenue for the state, you want it to stick. If it ends up getting litigated … we want to stay away from that." — Gov. Ron DeSantis, commenting on a 'grand gambling bargain' reached by lawmakers this week.

Your Metz Husband Daughton-sponsored question of the day is:
What does the Seminole word "Okeechobee" mean?
As always, click here to tweet your answer to @MHDFirm. The first person with the correct answer will get a shout-out in tomorrow's 60 Days!
Last time, we asked: What are the two largest Civil War engagements in Florida?
Answer: "The Battle of Olustee, on Feb. 20, 1864, in Baker County, and the Battle of Natural Bridge, on March 6, 1865, near Tallahassee."
Congrats to Andrew Rutledge (@aprut) who was the first to tweet the correct answer!
Bill Day's Latest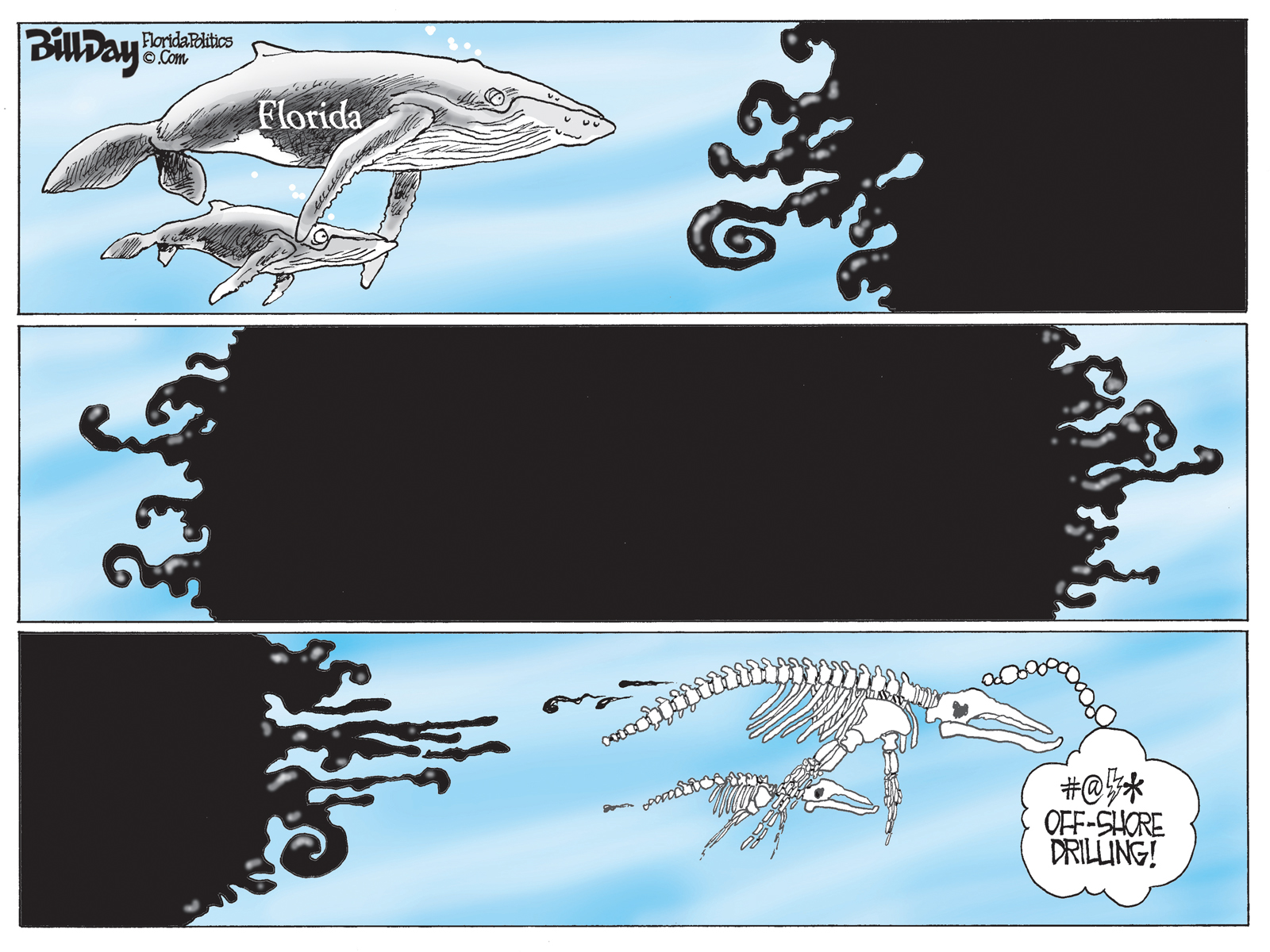 3 Questions
Grover Norquist, an anti-tax crusader and president of Americans for Tax Reform, opposes DeSantis' plan to import cheaper drugs from Canada. He says, "it would damage our ability to innovate for drugs … because it will import price controls which then make it difficult to get new products to the market." Instead, Norquist is calling for federal reforms, so Americans have "easier, more affordable access to safe prescriptions." We spoke with Norquist this week.
Florida Politics: What will the current drug importation proposal before lawmakers mean for Florida?     
Norquist: Nothing good. If passed it will not reduce the cost of prescription drugs as there will have to be a taxpayer-funded new bureaucracy to police the imports to keep adulterated or counterfeit drugs out of Florida. So more government, more taxes, higher costs.
Worse, the focus on reimportation has taken time that could have been spent promoting medical tort reform — like California has — that would save hundreds of millions in lower health care costs for Florida. Or building on the success of the Right to Try movement (that Florida was part of) that resulted in speeding up the availability of drugs to the terminally ill.
FP: What ripple effects could it have across the country?
Norquist: If this bill, similar to the one passed in Bernie Sanders' Vermont (and never implemented) is passed in Florida, it will encourage other states to pass "similar" bills that will also not lower costs. The argument will be that "a reasonable state — Florida — passed reimportation so it is safe." When all such bills fail to reduce costs as promised there will be national demand for price controls. That is what Europe already has and why they innovate and invent fewer life savings drugs than the U.S. today.
FP: What are you doing to stop the measure from passing?
Norquist: Speaking with as many Florida House and Senate legislators as possible. Radio interviews throughout the state. The only argument I have received on behalf of the legislation is that it is "unstoppable." Each legislator acknowledges that it will not really reduce costs and has the danger of ending up pushing price controls. So great success in reminding legislators of what they already knew and/or suspected.

Lobby Up
It's been two years since Frank Artiles resigned from the Senate in disgrace, but the Miami-Dade Republican could be back in Tallahassee soon.
Maybe.
Florida law bans former lawmakers and statewide elected officials from becoming lobbyists until they've been out of office for two years. Artiles stepped down April 21, 2016, so if he can rustle up some clients, there's nothing stopping him from giving it a go.
That's assuming there are principals not turned off by the offensive remarks that led to his resignation. Artiles' exit came soon after he referred to Senate Democratic Leader Audrey Gibson as a "b****h" and a "girl" at a private club in Tallahassee. He also — oddly — used a slang version of the 'N-word' when referring to white Republicans who supported Joe Negron as Senate President.
Negron is gone, sure, but Artiles took a scorched-earth approach before he left, threatening to out similar speech by other lawmakers. After his ouster, it was also revealed that his PAC, Veterans for Conservative Principles, had a habit of paying Hooters waitresses and Playboy models as "consultants."
Neither of those companies have a lobbyist, but it's hard to imagine a scenario where they'd need one.
Breakthrough Insights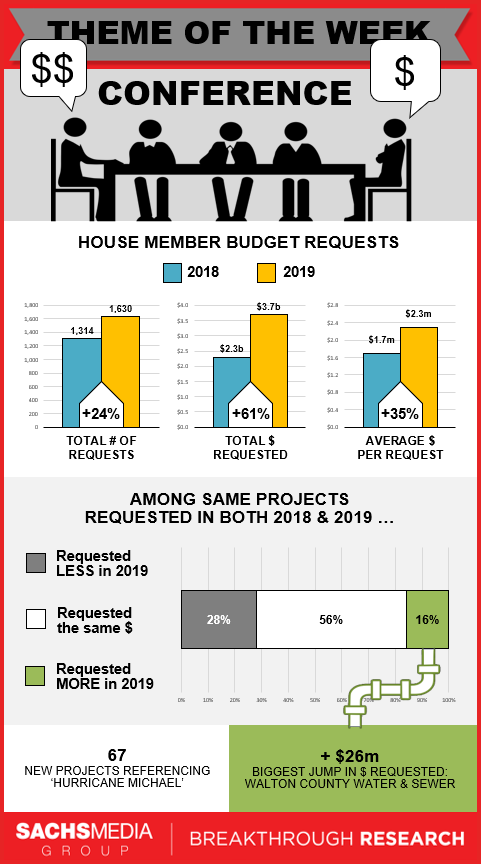 The Next 24
Meningitis advocates from across the state will talk about the importance of protecting Floridians from the disease. That's at 8 a.m., Room 227, Senate Office Building.
The Appropriations Subcommittee on Criminal and Civil Justice will hold its first conference meeting. That's at 9 a.m., room to be assigned.
Administrative Law Judge E. Gary Early will start a multiday hearing about whether former Democratic gubernatorial candidate Andrew Gillum violated ethics laws while serving as Tallahassee mayor. The Florida Commission on Ethics unanimously found probable cause that Gillum had violated the laws with trips to Costa Rica and New York and tickets to the Broadway musical, "Hamilton." That's at 9:30 a.m., Division of Administrative Hearings, DeSoto Building, 1230 Apalachee Parkway, Tallahassee.
The Senate is tentatively scheduled to hold a floor session. That's at 10 a.m., Senate Chamber.
The House will take up numerous issues during a floor session, including a proposal that would place additional restrictions on ballot initiatives. Among other things, the bill would require petition-gatherers to be registered with the state, to list permanent and temporary addresses and to sign sworn statements that they will obey state laws and rules. Also, ballots would have to include information about contributions raised by amendment sponsors, whether out-of-state petition circulators were used and whether amendments could lead to tax increases. Lawmakers are targeting the initiative process after voters in November passed 11 constitutional amendments and as high-profile measures have been proposed for the 2020 ballot. That's at 10:30 a.m., House Chamber.
The Florida Department of Financial Services, led by CFO Jimmy Patronis, will hold one in a series of "Be Scam Smart" workshops to help seniors avoid financial scams. That's at 2 p.m., Savannah Recreation Center, 1545 Buena Vista Blvd., The Villages.
The Senate Special Order Calendar Group will set a special-order calendar, which lists bills that will be heard on the Senate floor. That is set to begin 15 minutes after the floor Session.