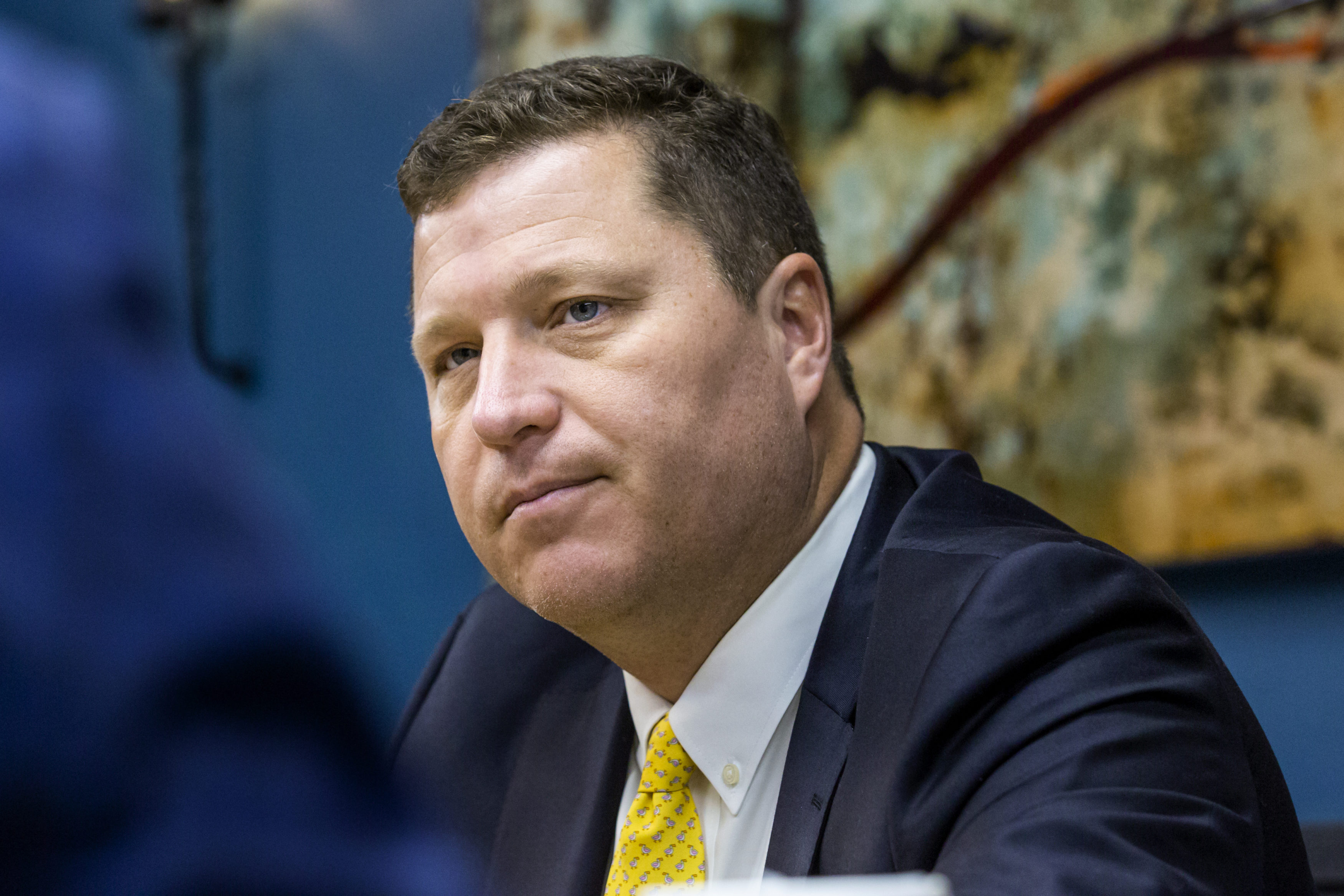 Civil liens can erase requirements for fees, fines, but not restitution.
The Senate bill aimed at defining what it means for felons to complete their sentences before they can vote under Amendment 4 has dropped some requirements that they first pay all their fines and fees but a committee held fast Tuesday to the requirement that they must first pay restitution.
The Senate Committee on Rules through a split vote that had most, though not all, Democrats opposing Tuesday cleared SB 7086, sending it to the floor.
The bill and its house companion, HB 7089, seek to flesh out what was required when Florida voters approved Amendment 4 in November, allowing felons, except for murderers and sex offenders, to register to vote again once they have completed their sentences.
SB 7086's sponsor Republican state Sen. Jeff Brandes promised more negotiations and more changes before the full Senate gets to vote on it, but made no indication that might yet consider a change still sought by Amendment 4's main supporters, to also give felons a break on court-ordered restitution before they are allowed to vote again.
"This is a dance with the House," Brandes told the committee. "There are plenty of differences, and there likely will be an amendment on the floor."
The amendment Brandes, of St. Petersburg, offered Tuesday, approved by the committee, allows for felons to register to vote if they have served their time behind bars, probation, and parole, and if the only financial obligations they have ordered by the courts are fines and fees, which the courts have converted to civil liens.
Restitution is the third commonly court-ordered financial obligation, paying back what is owed to victims. The amendment left that as a prerequisite for voting, and Republican state Sen. David Simmons of Altamonte Springs, whom Brandes said helped him with Tuesday's amendment, took up the defense of restitution.
"When someone looks at a law dictionary at the cases that talk about terms of a sentence, that includes the restitution. … The idea that there is an automatic restoration of rights after you have defrauded someone else and left them in misery, and many times multiple people in misery, is just not congruent," Simmons said.
Brandes' concessions on fees and fines offer a step toward addressing criticism that the Florida Legislature is violating the spirit of Amendment 4 by including financial obligations at all. Backers of Amendment 4 insisted that was not part of the initiative's language or intent.
Brandes and other backers of SB 7086 in the Senate and HB 7089 in the House, all Republicans, have contended that the official sponsors of the Amendment 4 specifically acknowledged financial obligations as parts of sentences both in their counsel's testimony to the Florida Supreme Court and in promotional language on their websites.
The financial obligations issue brought up in the two bills have created anger and frustration on both sides, and led most Democrats to oppose the bill, and much of that continued as long as restitution is in the bill.
Many have called for the Legislature to drop the financial obligations requirements altogether, as an unfair and unnecessary mandate. A long list of groups, including the NAACP, the ACLU, the Florida Rights Restoration Coalition and the Sierra Club voiced opposition Tuesday.
Democratic State Sen. Oscar Braynon of Miami Gardens noted that many times restitution amounts are far in excess of what ex-convicts, most of whom struggle to find decent jobs, can ever afford to pay, though court-ordered civil liens set up the best payment plans financially possible to pay back what can be paid.
"I like that some of the speakers think that we are having moving in the right direction," Braynon said after the fines and fees amendment passed. "But I still think when we talk about recitation, there are some things we need to clear up. … I would think the goal is not to have someone never be able to vote because they are never able to pay back some sort of restitution.
"When you see people talking about a financial barrier to voting, that's what they're talking about," Braynon said, stopping short of explicitly restating the criticism others had raised in earlier committees, that the requirement was akin to a poll tax.
Democratic State Sen. Jose Javier Rodriguez of Miami led the way in trying to stop SB 7086 or eliminate the financial obligations portion of it, insisting that Amendment 4 was self-implementing and that on Jan. 8 felons got back their voting rights, and thousands already have registered to vote, now to be told they might lose them again.
Rodriguez offered an amendment to strip out the financial obligations, arguing that the Legislature has no place trying to define what Amendment 4 said, because only the courts should do that. But it was defeated.
He also offered four more amendments that would have expanded rights even more for returning citizens, offering them the rights to serve on juries, hold public office, receive licensure, and qualify for educational scholarships. Brandes told him he might be able to support those, at least the scholarships, so Rodriguez withdrew those for so he could discuss them with Brandes.
Tuesday, however, with the new concessions and Brandes's assurance of future changes there were glimmers of potential unity, along with a few more objections.
"For the first time since debate about clarifying Amendment 4 began, we are here to support, to support the Brandes amendment and the bipartisan progress that we've seen in the Senate," said Neil Volz, political director for Florida Rights Restoration Coalition. "This is the third straight committee where we've seen moves toward the returning citizen community.
He said the organization strongly supports restitution as a part of the sentence, but also believes that if it is converted to a civil lien, just as with fines and fees, that should be enough to satisfy the criminal sentence requirements.
"We look forward to continuing to work together. I know we can put something together on the floor of the Senate that puts everybody in this room together," he said.
Democratic state Sen. Lauren Book of Plantation took a similar tone Tuesday, and voted for the bill as it was.
"If we don't move something like this along, it's left to others to decide," Book said. "I feel strongly in representing my constituency that we fight as hard as we can to get the language as close as we can. But to do that you have to be sitting at the table willing to participate. I think we still have a ways to go and I just want to impress upon the sponsor to keep negotiating."