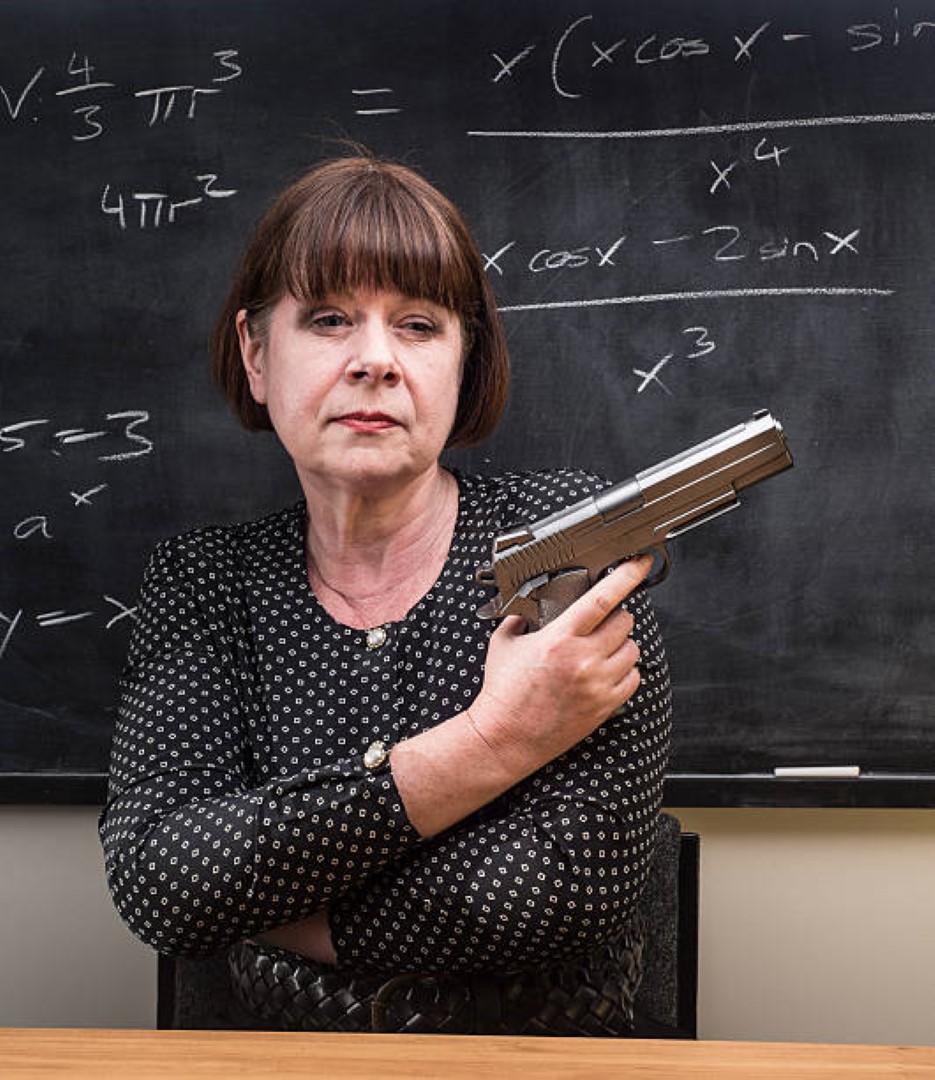 The House still has yet to pass a version of this bill.
Largely along party lines, the Florida Senate on Tuesday approved 22-16 a bill that would put armed teachers in K-12 classrooms.
SB 7030, a bill resulting from the Marjory Stoneman Douglas High School Public Safety Commission, has come to be defined by its proposal to allow sheriff-trained "teacher-guardian" instructors to carry guns.
Those bearing arms would be volunteers.
This was an original proposal of the post-Parkland panel. While it didn't make it into 2018 legislation, it's back for what bill sponsor and Senate President Bill Galvano called the "2.0" version.
Sen. Manny Diaz Jr. noted that the bill implements commission recommendations "in entirety."
Democrats, including Sen. Perry Thurston, said that the bill "does a lot to ensure children are safe in schools."
But arming teachers, said Thurston, contravened the ask of the former Stoneman Douglas students, who did not want armed teachers. And, he added, the move would go against the wishes of educators themselves.
"These teachers say they don't want that," Thurston said.
Sen. Bill Montford, the Democratic Leader Pro Tempore, likewise targeted the arming of teachers.
"In the last 40 years," Montford said, "teachers have had to take on responsibilities that the communities can't address."
Sen. Janet Cruz, a Tampa Democrat, wondered how she would face her constituents with this bill passing.
Sen. Dennis Baxley, meanwhile, framed the program as voluntary and "liberating" for teachers and districts.
"We're used to taking responsibility for ourselves. We're just asking to do the training," Baxley said, noting potential weapon-bearers don't present "stranger danger," but are known to the school population.
Republicans, in the majority, saw the matter differently.
Sen. Ed Hooper, a Clearwater Republican new to the Senate, recounted the details of the massacre at the Parkland high school on Valentine's Day 2018.
"I wish we had a law enforcement officer on every floor of every school. We do not and we cannot," Hooper said.
"I must err on the side of saving a kid," Hooper said, in support.
In the end, the bill came down to party lines.
Advocates of the legislation noted that the program is voluntary for teachers and districts alike.
The House has yet to have a floor vote on this legislation, which cleared committees already.
Sen. Galvano issued a statement after the vote passed.
"In the year following the tragic shooting in Parkland, Florida, the Marjory Stoneman Douglas High School Public Safety Commission worked diligently to investigate system failures in the shooting as well as prior mass violence incidents and developed comprehensive recommendations to enhance school safety and strengthen school district accountability," Galvano said.
"I am very pleased to see this critical school safety legislation pass the Senate today. When we established this Commission last year, I made a commitment to take these recommendations seriously," Galvano continued.
"This legislation continues our efforts to proactively enhance coordination between education, law enforcement, and community mental health resources to ensure at-risk students receive the help they need before a tragedy occurs. The bill also sets forth a plan to help school districts implement the security and school hardening provisions of the legislation we passed last year in an expedited manner to help prevent those who would seek to harm our children from gaining access to our schools," Galvano added.
"Unfortunately, no amount of funding or public policy enhancement can anticipate or prevent every bad act. With this reality in mind, this legislation implements the Commission's recommendation to expand the Coach Aaron Feis Guardian Program to allow willing teachers, who meet significant training and background screening requirements, to serve as School Guardians," Galvano said.
"Seconds matter when stopping an active shooter. This legislation will ensure willing school personnel, including classroom teachers, have the training and resources they need to stand as the last line of defense between an innocent child and a violent criminal assailant. As the Commission resumes its work this year, my colleagues and I will continue to monitor the investigation and recommendations as part of our ongoing effort to enhance school safety and reduce the possibility that a tragedy like this will ever happen again," Galvano added.