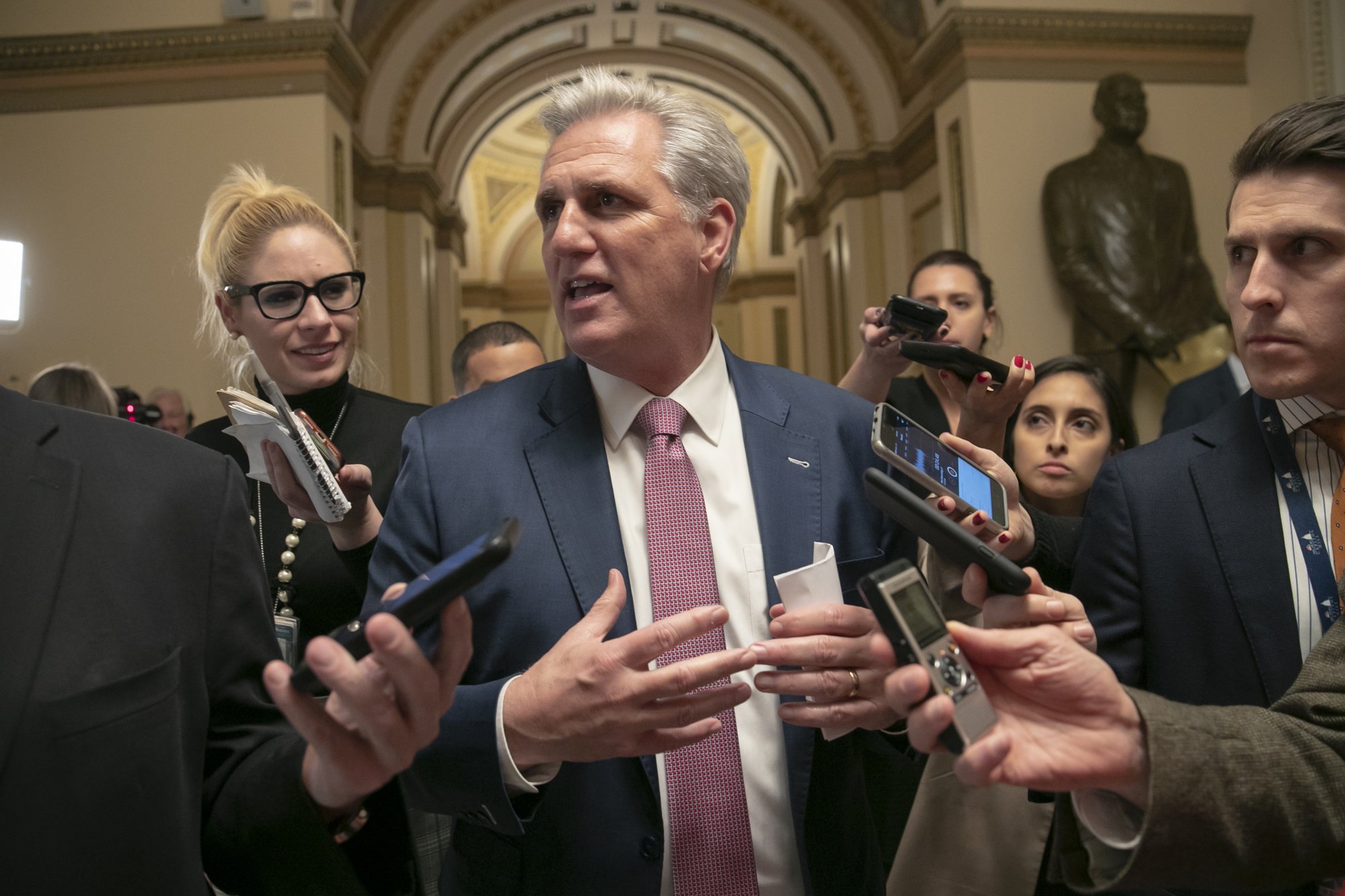 $500 for attendance, $2,800 for dinner.
U.S. House Minority Leader Kevin McCarthy is headlining a fundraiser for Republican U.S. Rep. Greg Steube in Sarasota.
Friday evening's reception and dinner are being held at a publicly undisclosed location, with a high entry price: $500 for the reception and $2,800, the maximum allowable campaign contribution, for the reception plus dinner.
Steube's re-election bid so far has gotten off to a slow financial start, raising just $27,371 in the first quarter of the 2020 election cycle, with much of that coming from D.C. interests. Still, with money rolled over from his 2018 election, the freshman congressman's re-election committee had $147,366 tucked away at the end of March.
Florida's 17th Congressional District most likely won't be considered a battleground district. Steube, a Sarasota Republican, handily won election to the House in November.
It's notable in the final weeks of the 2018 campaign, Steube spent his efforts working on getting other Republicans elected to open seats. Another sign that he and Republicans may already be considering the seat pretty safe: His campaign committee made a $35,000 contribution to the National Republican Congressional Committee in March, representing the majority of the committee's spending in the first quarter.
It's early on, but so far the contest has drawn only one Democratic candidate. Allen Ellison, whom Steube defeated in November after he replaced April Freeman as the Democratic nominee after her untimely death, raised nothing first quarter.