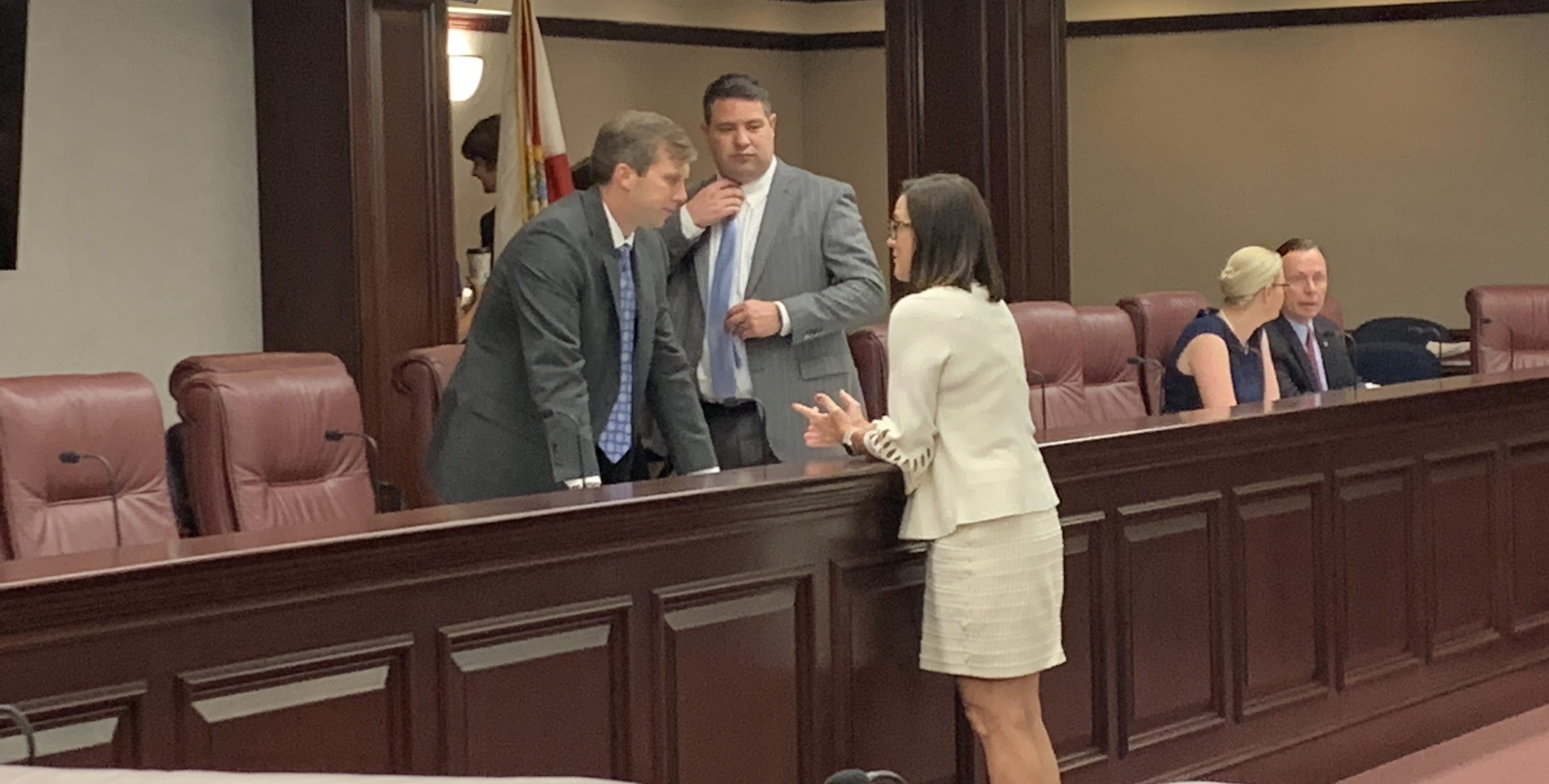 "The reality is, maybe they have not done things right in the past."
With the usual proviso that budget talks aren't over till they're over, it's now looking like lawmakers have spread the dirt over VISIT FLORIDA, the state's public-private tourism marketing agency.
At a Wednesday meeting of the Appropriations Conference Committee on Transportation, Tourism, and Economic Development/Transportation and Tourism, the House didn't budge from its position of $19 million in funding for the beleaguered agency, which the Senate already has acquiesced to.
That's estimated to be enough to keep it running for the first quarter of fiscal year 2019-20 — after that, it's curtains.
Conference committee Vice Chair Jay Trumbull, a Republican House member from Panama City, suggested that VISIT FLORIDA's work may continue, but the organization itself would not.
In the last 24 hours, lobbyists and others have started surmising whether tourism marketing might be folded into another agency, such as the Department of Economic Opportunity.
"What I think is important is we separate out VISIT FLORIDA and tourism marketing," he told reporters after the meeting. "I think that we can have a broader conversation as budget negotiations continue to go back and forth."
Trumbull noted the work the agency does in promoting tourism in areas after a natural disaster hits, as Hurricane Michael did to the Panhandle last year.
"You have communities like mine in Bay County, ravaged by a hurricane, that we have to be able to react to," Trumbull said. "And hopefully that is something that will be a part of those conversations."
It's not a stretch to say the House has had it in for VISIT FLORIDA for the last few years.
Former House Speaker Richard Corcoran had aimed to gut the organization in 2017 from nearly $80 million in state funding to $25 million, even suing after it refused to reveal a secret deal with Miami rap superstar Pitbull to promote Florida tourism. (Pitbull himself published a copy of the contract via Twitter, revealing he was promised a maximum of $1 million.)
Corcoran, then-Gov. Rick Scott and then-Senate President Joe Negron later agreed to a deal that ensured $76 million in state funding with increased transparency measures on spending.
But Corcoran again went after the agency last year, signing a subpoena the first week of Session. Corcoran wanted to know how much it paid directly to celebrity chef Emeril Lagasse, who starred in a cooking show it paid for.
"The reality is, maybe they have not done things right in the past," Trumbull said.
"But again, we do have to, I believe, separate this out as a body. Our conversations, as we go back and forth with the Senate, have to focus on issues as it relates to tourism marketing, (particularly those) areas ravaged by a category 5" hurricane.