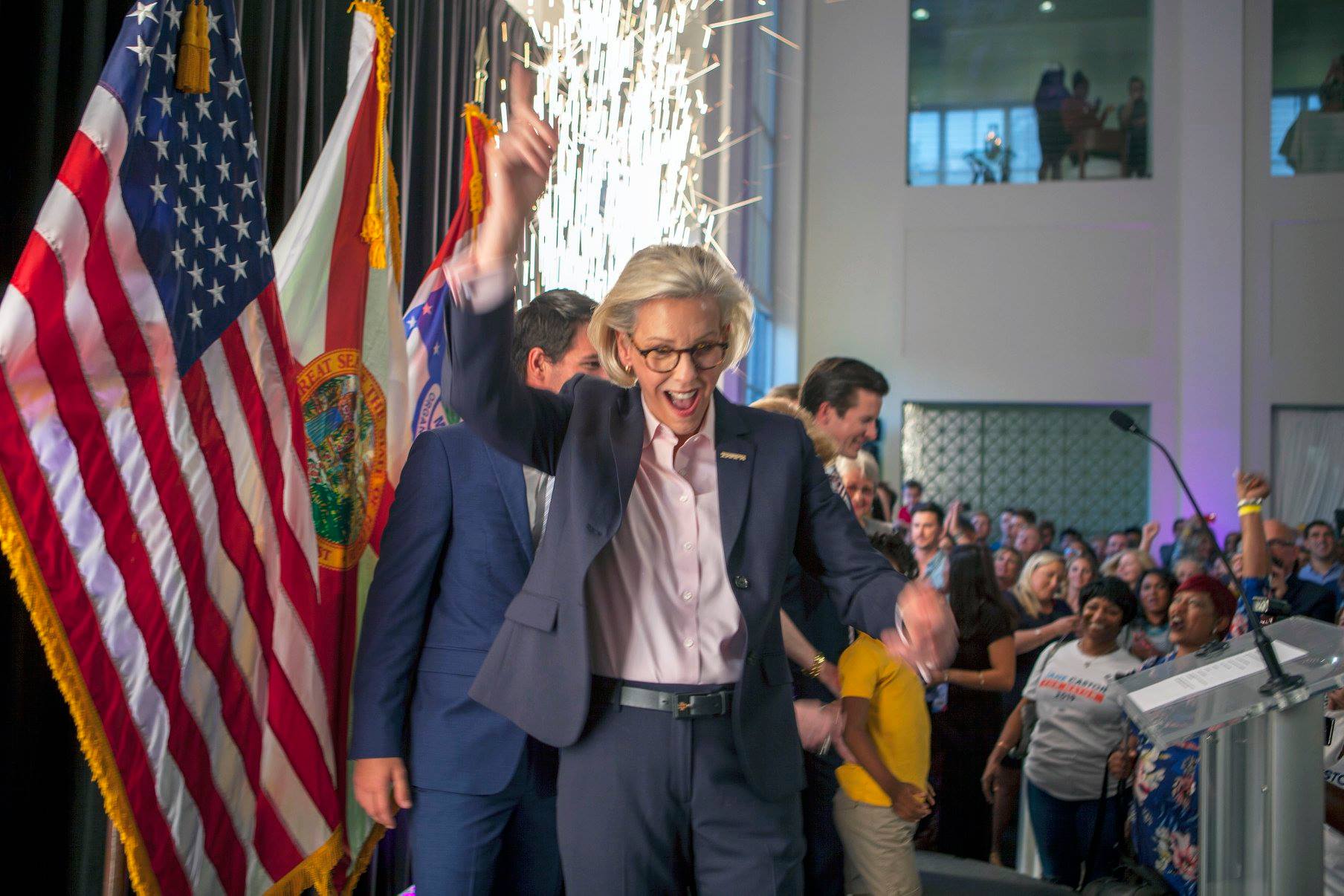 "I'd like to get some quick wins."
Tampa Mayor-elect Jane Castor only has two weeks to get ready to take over for Bob Buckhorn.
Castor won Tuesday's runoff election with a resounding 73 percent of the vote, but she doesn't have much time to revel in her victory.
"As I've said the first thing I'm going to do is about 100 things," Castor said in an interview with Florida Politics Wednesday.
Chief on that list is balancing the city's budget. Castor said she's already been in touch with the city's Chief Financial Officer, Sonia Little to make sure she's up to speed.
"It's already been put together and so just making sure that we have all of the needs covered in the community; the critical needs," Castor said.
Castor said she's going to take quick action in several areas including transportation, affordable housing and workforce development.
"I'd like to get some quick wins on [transportation. In this instant gratification world we live in everybody's like, well I voted for All for Transportation Tuesday night and it's Wednesday morning and my road's not paved," Castor said.
She said she'd focus on the "nuts and bolts" projects like paving roads, building sidewalks near schools and extending out from there and improving street lighting.
Castor also reiterated her support for activating the CSX rail lines in the city to provide passenger rail from the University area south to Ybor City as well as in South Tampa. She also wants to expand the downtown Streetcar to provide service north to Seminole Heights and create a rapid transit connection between downtown and the Westshore business district.
"But we also have to change the culture. We have to look at the bus system as a viable form of transportation," Castor said.
She's said throughout her campaign that local leaders need to work to shift local perceptions of public transportation from being something only poor people use to a valuable service for all.
Castor served six years as Chief of Police for the Tampa Police Department. But she said she doesn't have any plans to overhaul public safety.
"When I was appointed by Pam Iorio I told her that it would be an honor to be the Chief of the Tampa Police Department but if I was a Chief I was going to run the department and if she didn't like the job I was doing she could find another chief," Castor said, noting she'd do the same.
Castor also said she'll be spending the next two weeks speaking with heads of various different city departments to find out "what their visions are for the city and ensuring they align" with her own.
Castor survived an intensely negative campaign against philanthropist David Straz. Over the last six weeks he's hit her with attack ads on television, in campaign mail and on social media. Castor said her landslide victory sent a strong message to the community.
"Tampa is a very very positive city and we are all about embracing diversity and lifting each other up and not negativity and tearing people down," Castor said.
Her election is also a historic moment for Tampa. She'll be the city's first LGBTQ mayor and the only one to lead a large city in the Southeast United States.
"At the beginning of my tenure [as police chief] I didn't want to be remembered as the first female, I wanted to be remembered as a good chief," Castor said.
As mayor, she wants to do the same.