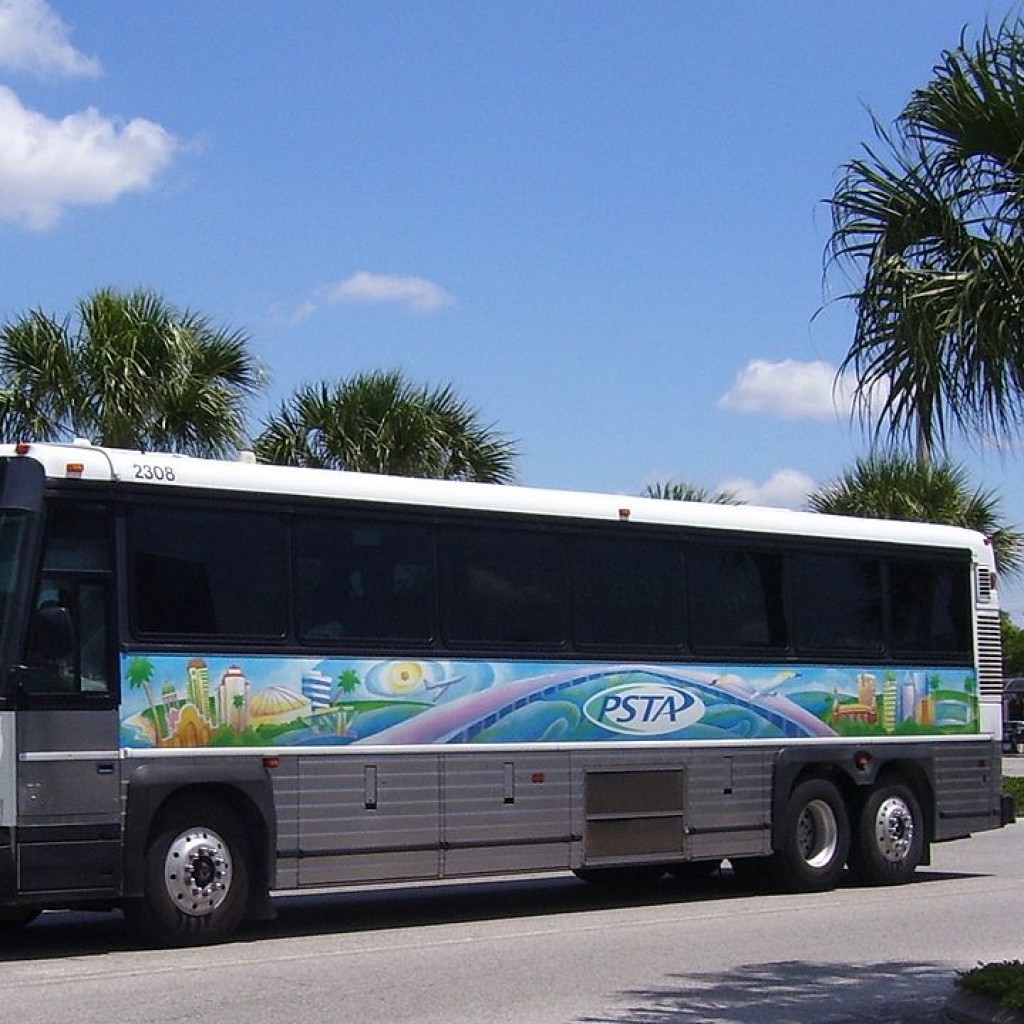 The agency received "unprecedented" opposition to its plan.
The Pinellas Suncoast Transit Authority will not cut service in select areas where ridership is underperforming, the board decided Wednesday.
The PSTA board of directors voted 13-0 to use its reserves to cover a budget deficit rather than slashing service in Seminole and North Pinellas County and a handful of other areas. The agency will work to identify at least $5 million in additional annual revenue by July to avert service cuts.
PSTA staff had recommended cutting about a half dozen routes either by scaling back service or doing away with them altogether. The proposed cuts would have saved the agency $800,000 a year as the agency faces a $1.7 million budget deficit.
The agency received "unprecedented" opposition to its plan from riders as well as businesses who employ them.
Before Wednesday's meeting the agency received 309 messages opposing the proposed cuts. Another 21 spoke during public comment. Not one single message or comment favored the agency's proposal.
"I've looked at the other routes and it wouldn't be able to get me to work on time," said Mark Shaw, a PSTA rider who uses Route 58 in Seminole to get to work.
Other speakers lamented the proposed route cuts would create hardship for low-income residents who don't own cars and for seniors who rely on bus service to do their shopping and get to doctor's appointments.
The board made clear in a meeting earlier this month it was not interested in cutting service and instead identified a plan to raise $5 million in annual revenue to temporarily stave off a budget deficit.
If PSTA identified that revenue by 2020 the agency wouldn't face service cuts until 2024. They'd still have to dip into reserves to balance the budget in fiscal year 2019, but it would preserve most of the agency's reserves otherwise.
Without that $5 million, things look much worse. PSTA would completely deplete its reserves, which are typically used for one-time capital investments, and would face additional service cuts in 2022. Those service cuts would be 10 times what the agency is facing right now.
The county could raise its gas tax levied on motorists at the pump to cover the needed stopgap funding.
PSTA is also considering a potential referendum that would force municipalities like St. Pete Beach who do not pay an annual fee to PSTA to provide that lost revenue. That measure would require voter approval from residents in those areas. It would raise about $4 million annually.
Another referendum raising sales tax could also be on the table, but Pinellas County voters overwhelmingly rejected such a measure in 2014 that would have raised sales tax from 7 percent to 8 percent.
Hillsborough County voters approved a one percent sales tax last year.
The sales tax question is controversial. A small group of anti-tax activists in Hillsborough and Pinellas Counties known as No Tax for Tracks successfully waged a grassroots opposition campaign in 2014 that killed the Greenlight Pinellas Measure despite bipartisan support among county elected officials.
PSTA board member and St. Pete City Council member Darden Rice cautioned residents to remember the important service the agency provides.
"Our opponents tend to paint us as a big government agency, our staff people as bureaucrats, board members somehow puppets of big government, but really the heart of what we do in our mission statement is community service," Rice said.
Janet Long, the PSTA board chair and a Pinellas County Commissioner, launched into an emotional plea to understand why taxes are necessary. She reminded those listening that PSTA's approximately $80 million budget is a pittance compared to similarly sized counties whose average budgets she said are about $220 million.
"When you think about that discrepancy you know that no matter what we do we are terribly, terribly underfunded in Pinellas County," Long said. "While no one wants to talk about taxes, taxes [are] what you pay to live in a civilized society. Again, it's not a good thing or a fun thing for an elected official to talk about but at what point to you cut taxes so severely and still be able to provide the quality of life that we have."
Public transportation, she said, "is and always has been subsidized."
"Government is in place to do things for those citizens that, individually, we cannot afford to do on our own and public transportation is one of those things."
PSTA's situation is something of a self-fulfilling prophecy. In recent years the agency has undertaken a series of route cuts and changes that have dwindled access to its users. The infrequent service in many areas of the county discourages ridership because it's difficult to rely on without sacrificing time to get from one point to another.
That mentality creates a culture in which the bus system as viewed as a last resort. If the county were to propose another tax referendum it would face the same challenge that killed Greenlight Pinellas. That is, voters don't want to tax themselves on a service they don't use.
"Expansion is what we really need," said PSTA Board member and Pinellas County Commissioner Pat Gerard. "I would hope that you will continue to talk to your neighbors [about] how much you really need [routes] expanded."