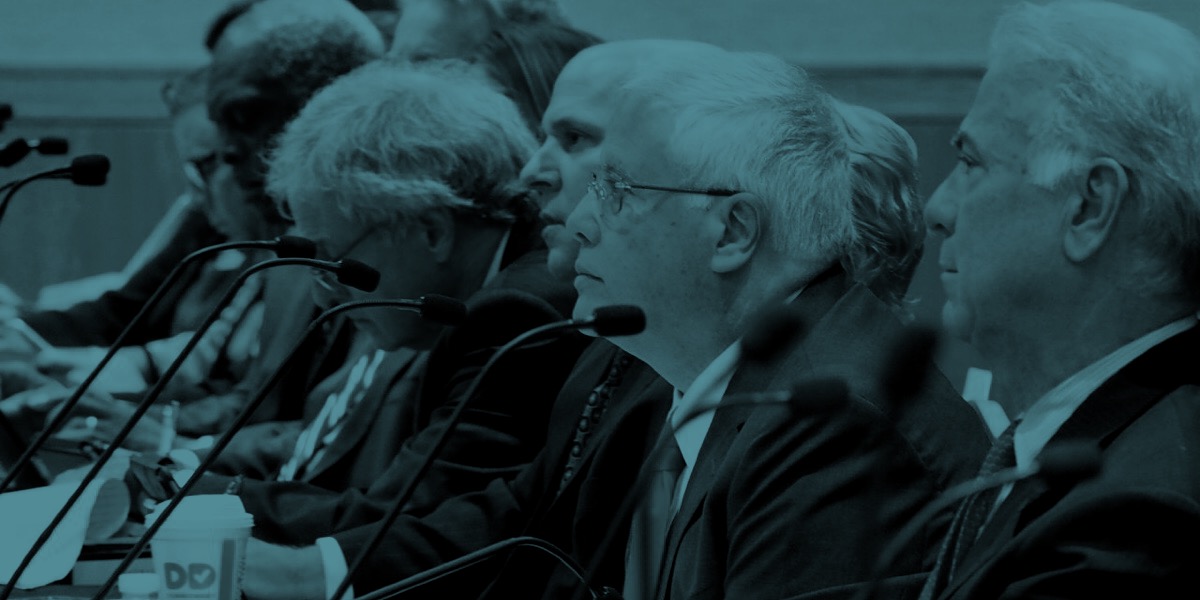 Senate supported putting question to voters.
A plan to repeal the Constitution Revision Commission appears dead in the House.
Rep. Brad Drake, the bill's sponsor there, confirmed to Florida Politics the joint resolution (HJR 249) will not be heard.
He expressed dismay the commission will likely meet again in another couple decades: "18 years from now, the headlines will say: 'Clandestine Committee to Meet.' "
That's despite the Florida Senate voting last week in favor of the measure.
The Florida Constitution calls for the CRC to meet every 20 years and propose amendments. The CRC in place in 2017-18 proposed a number of amendments that were heavily criticized for bundling unrelated issues together.
Drake predicts that'll be a problem again.
He suggested just what the 2037-38 CRC may do: "On tap is Proposal No. 13, which consists of a bundled proposal that will include: 1) Regulation and the use of magic carpets as TNCs. 2) Prohibition of carbonated beverages to children under the age of 16. 3) Palmetto Bug eradication limited to summer season only. 4) $30/hr minimum wage."
In the Senate, only four senators voted against the measure. That including Thonotosassa Republican Tom Lee and St. Petersburg Democrat Darryl Rouson, who both served on the 2017-18 CRC.
"I just think we're throwing the baby out with the bathwater," Lee argued on the Senate floor.
Other powerful figures in the legislative process also may have sentimentality for the board: future House Speaker Chris Sprowls and now-Lt. Gov. Jeanette Nuñez.
The House version has largely sailed through committee.
Advocates of repeal say the CRC holds too much power and no accountability. Other avenues to amend the constitution remain, including joint resolutions passed by the House and Senate and a citizen initiative process.