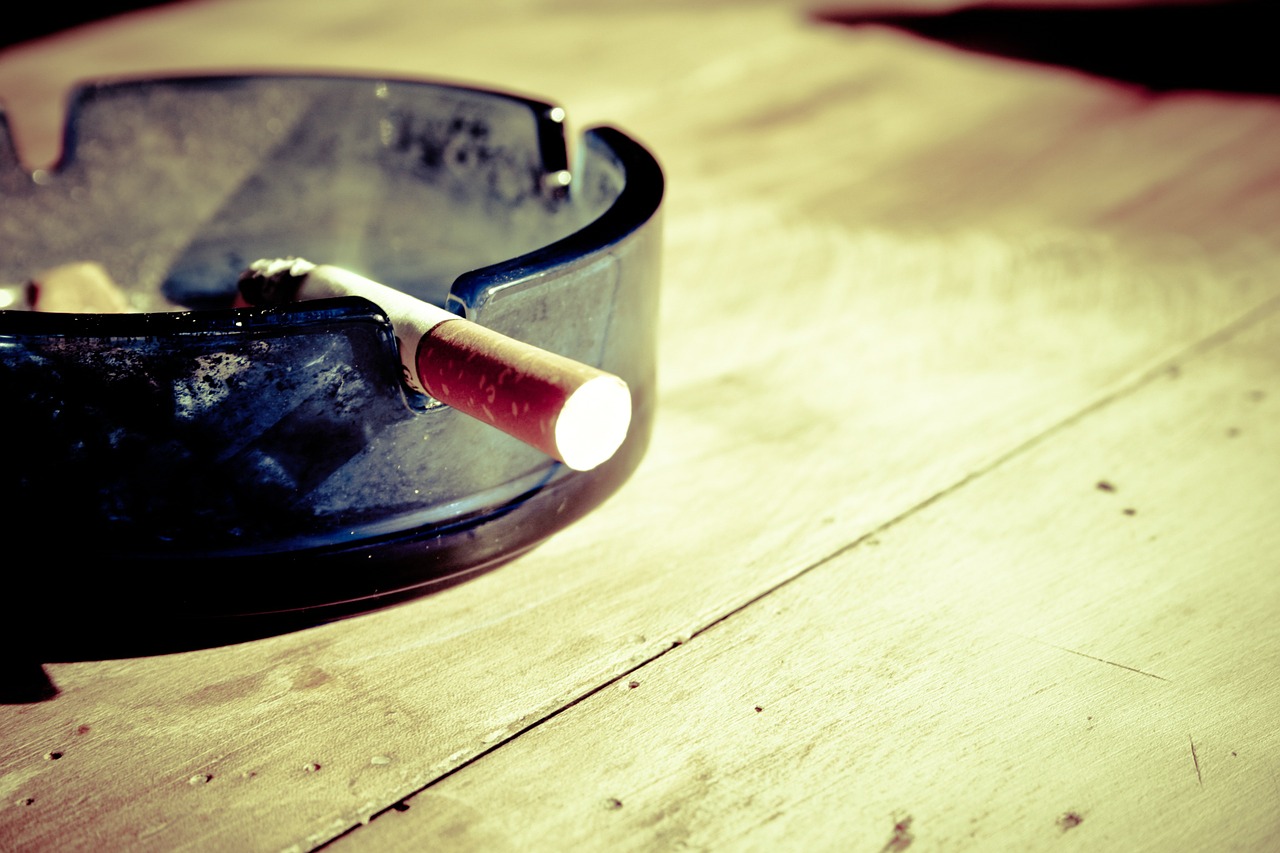 "It's a sad state of affairs — a bill with such good intentions has been maimed with toxic amendments."
Lawmakers are considering upping the age to purchase tobacco from 18 to 21, but the legislation also contains some major priorities for tobacco companies.
In addition to raising the minimum purchasing age, SB 1618 would block tobacco products and electronic cigarettes from being sold in vending machines.
But the House version, HB 7119, would pre-empt local government efforts to combat youth tobacco use by blocking them from setting their own restrictions on tobacco marketing. The pre-emption language is also included in HB 1299, though that bill would not increase the minimum purchasing age.
Other changes contained in the bills would decriminalize giving tobacco products to those who aren't old enough to buy them.
Opponents of the legislation say wresting away local control would allow Big Tobacco to more effectively target Florida youths, squashing years of progress made by anti-smoking campaigns.
Tobacco companies spend an estimated $600 million a year on marketing in Florida.
The pre-emption language is enough of a poison pill that groups that otherwise support raising the purchasing age, such as the American Heart Association, no longer support the bill.
"It's a sad state of affairs — a bill with such good intentions has been maimed with toxic amendments," said Mark Landreth, the association's senior government relations director.
"The public deserves to know what's really happening behind the scenes. When it comes to our youth and public health, passing 'something' short of comprehensive, science-based Tobacco 21 policy can have good intentions but with far-reaching, negative consequences."
The pre-emption language also runs counter to what Florida voters said they wanted in a 2019 Public Policy Polling survey, which found more than two-thirds of were in favor of local governments being able to pass laws to protect public health, safety, the environment, and quality jobs when if their community believes that statewide laws are not enough.
"State pre-emption has the potential to undo a lot of the good work communities are already doing to protect citizens," Landreth added. "From a state level, we need to set standards to protect Floridians, but local communities should have the right to do more to take care of their communities.
"What works for Key West is not always what works for Tallahassee. That is why local government exists — to create laws that most accurately reflect the unique needs of the people who live there."
Additionally, the purchasing age bump wouldn't be across the board.
The House bill would still allow 18- to 20-year-olds to buy tobacco if they're in the military. According to a 2016 memo from the U.S. Secretary of Defense, 38 percent of current military smokers started using tobacco after enlisting.
Left unchanged is the state's definition of "tobacco products," which hasn't been updated to include many available products.
The state's current definition: "loose tobacco leaves, and products made from tobacco leaves, in whole or in part, and cigarette wrappers, which can be used for smoking, sniffing, or chewing."
The tobacco industry's favored provisions survived through three committee stops in the Senate, where it is awaiting a floor vote. The House pre-emption bill has already cleared the chamber floor and is awaiting action in the Senate.
The bills come after the industry anted up in the 2016 and 2018 election cycles, sending more than $1.4 million to re-election campaigns and political committees tied to sitting Senators.
RAI, the parent company of RJ Reynolds Tobacco Company, made $780,000 in political contributions alone, including $100,000 to Sen. Rob Bradley's Working for Florida's Families and another $100,000 to a political committee controlled by now-U. S. Sen. Rick Scott.