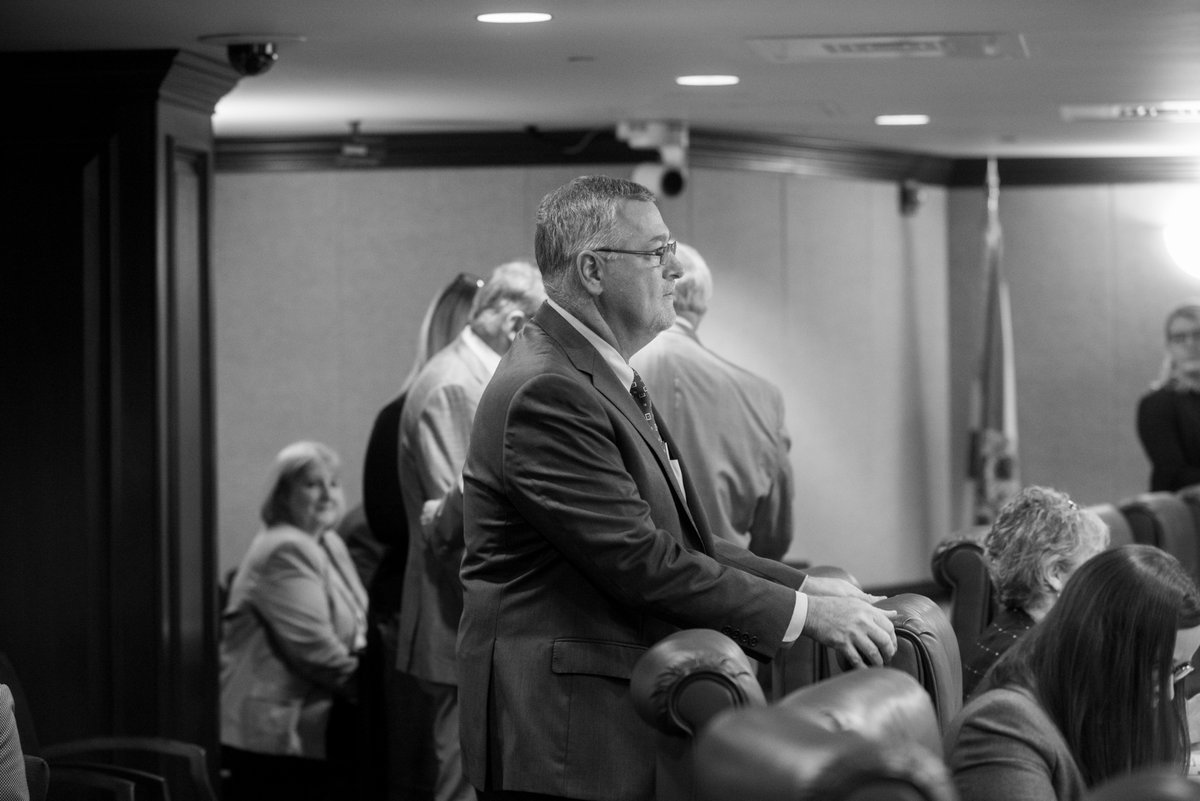 What message is the Senator trying to deliver?
Every two years, Republicans running for office flood airwaves and mailboxes with promises that, if elected, they'll slash burdensome government regulations.
From smashing barriers in the way of starting businesses to eliminating overburdensome environmental rules and quashing local ordinances, deregulation is one of the hooks that brings GOP voters coming back to the polls cycle after cycle.
But when it comes to acting on those vows, an objective observer would have a hard time calling them anything short of insincere.
President Donald Trump famously pledged to ditch claw back two regulations for every new one that goes into effect. He hasn't done so, of course — at best he's slowed their growth which is something.
It's not much different in the Florida Legislature.
Year after year, the House and Senate have been at sixes and sevens when it comes to passing a deregulation package despite Republicans controlling both chambers by a wide margin.
With the sun setting on the 2019 Legislative Session, it looks like yet again the same leaders who promised to take a hacksaw to regulations just six months ago will head home without hammering out a deal.
This year's package flew through the House and Senate. HB 27 was ready for the House floor nearly a month ago and SB 1640 cleared its final committee stop a couple weeks later.
The bills promised to reduce the requirements for professional and occupational licenses, eliminating the need for some licenses altogether.
Inexplicably, the Senate bill's sponsor, Wauchula Republican Ben Albritton, has decided to torpedo it by temporarily postponing it not once, not twice, but three times.
When the third delay came Thursday afternoon, Albritton eschewed the "temporary."
"Show the bill temporarily postponed, indefinitely," Senate President Bill Galvano said in response.
Gov. Ron DeSantis ran on a platform of less regulation and less hurdles for small businesses. One of the Governor's first events after being sworn in was a deregulation conference in Central Florida. He even dubbed it "Deregathon."
DeSantis' pick to run the Department of Business and Professional Regulation, Halsey Beshears, has also said deregulation is one of his top goals, too.
So, on the last day of session, we have a couple questions for Albritton.
What message is he trying to deliver to the Governor and his Republican base?
His bill passed all three of its references in the Senate unanimously. Yet, on Tuesday, Wednesday and today, he has retained the bill, without reason, even though it has been ready for final passage.
Albritton is said to aspire for a leadership role in his class.
Is he doing this favor for someone whose vote he needs? Or, is he ultimately setting himself up to answer the question later — why did you not deregulate the many professions you said you would deregulate?
He and other lawmakers will surely find a way to spin it when they head back to their districts post-Sine Die, but voters would do well to treat those whatever the line ends up being with incredulity.