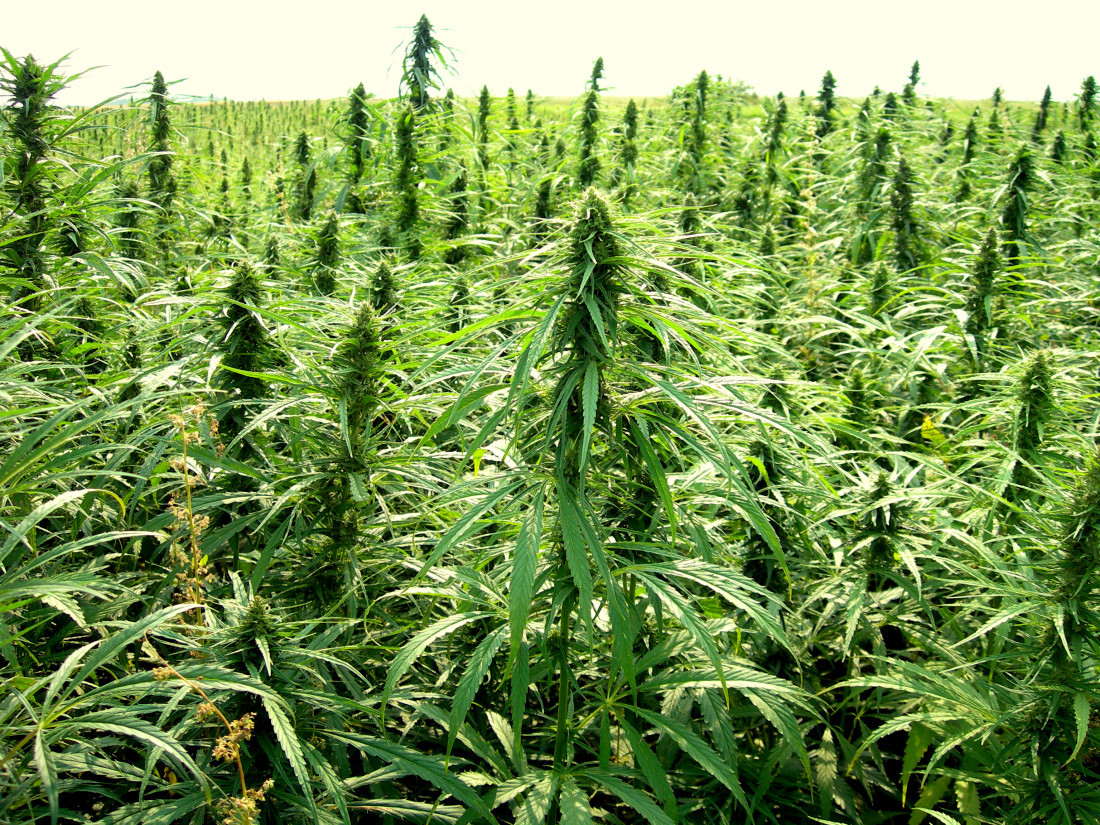 'This is a lifeline,' state Sen. Rob Bradley said.
The Florida Senate put a final stamp on a bill Friday to create a hemp farming industry in Florida, sending the measure to Gov. Ron DeSantis to become law.
The Senate, which last week had voted to approve SB 1020, got it back again Friday after the House amended it and approved it Wednesday.
By a 39-0 vote, the Senate said SB 1020 is fine as amended, let's make it law.
"Today is an exciting, historic and bipartisan day for our agriculture community in the state of Florida," said the bill's sponsor, state Sen. Rob Bradley. "Today is the day we create a state hemp program in Florida and allow our Agriculture Commissioner [Nikki Fried] to submit our plan to the federal government for approval.
Because hemp is a species of cannabis, related to but different from marijuana, it has been generally illegal to grow, off and on, since the 1930s, particularly since the 1970s when it was added to the federal Schedule 1 controlled substances list. Last year Congress passed the Farm Act of 2018 that included provisions allowing for commercial hemp farming, provided the plants have low levels of THC, which is the cannabis extract that is in higher concentration in marijuana and gets people high. A federal law in 2014 allowed a national hemp industry to start developing when it allowed for states to develop pilot programs.
Hemp has a variety of industrial uses, enough that it was unbanned during World War II as an important staple of the war effort. More recently the hemp industry and the medical marijuana movement have developed medicinal opportunities, including production of CBD oil used in combating epilepsy.
The 2018 federal law requires states to submit plans to regulate and tax cannabis, which is what Fried will be working on, assuming DeSantis signs SB 1020.
"Today's historic vote is eighty years in the making – Florida is now on the verge of establishing a state hemp program and creating a multi-billion dollar industry," Fried said in a written statement after the passage. "Our farmers have asked for alternative crops. Floridians want access to safe, tested cannabis and CBD. With this bill, our Department can make those goals a reality and transform our economy. I'm grateful for the work of Representative Massullo, Senator Bradley, and every member of the Florida House and Senate for their work to move this forward."
State Rep. Ralph Massullo, a Republican from Lecanto, carried the House version and pushed through SB 1020 there.
Bradley noted hemp's prospects for replacing citrus in parts of the state where citrus greening and other afflictions have devastated citrus production.
"This is a lifeline," he said. "This is an emerging agricultural crop that could make all the difference for those farmers and those members of our agriculture community that are the backbone of many of our communities and are one of the pillars of our economy."