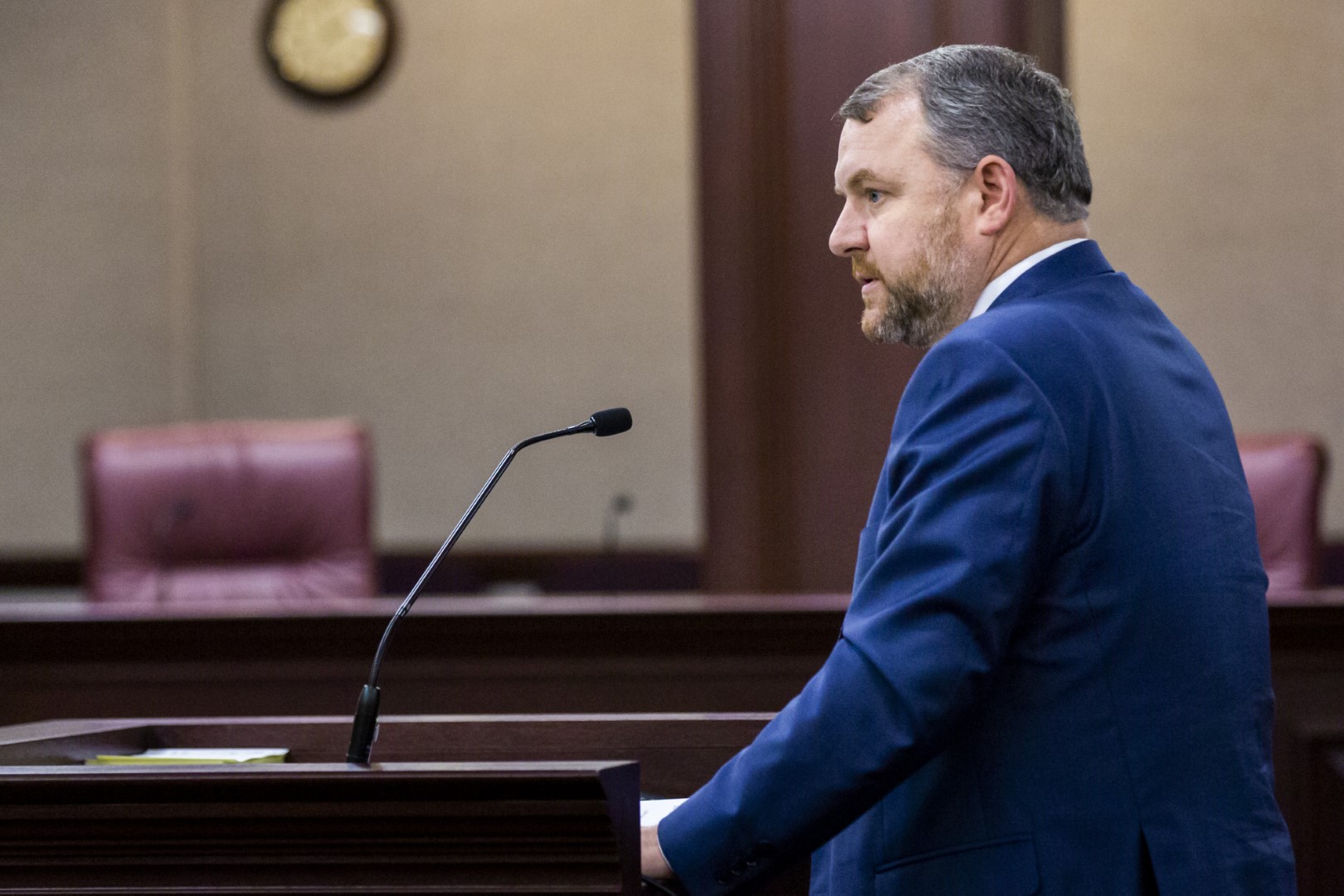 "It was the most productive session and best budget we've seen in years."
Senate Appropriations Chair Rob Bradley played a key role in what most parties said was a harmonious, relatively drama free budget process.
Though a tight budget was predicted, the document certainly lacked the austerity of some budgets from earlier this decade.
Bradley, a Fleming Island Republican, has one more year in the Senate and at the helm of the budget committee.
When we caught up with him hours after Sine Die Saturday, the Senator was reflective about the process just wrapped.
Consistent with what he has said before, it was a smooth process.
"Tone matters. Senate and House leadership established very early on that this year was going to be different," Bradley said.
The goal: "open, honest and clear communication at all times."
"We never wavered from that vision and it paid off," Bradley added. "It was the most productive Session and best budget we've seen in years."
Indeed, the budget had something for everyone, including increases in arts funding and money for affordable housing.
"All of us, Democrats and Republicans, heard from our constituents about funding for the arts and affordable housing. It was a priority to do more for the arts and affordable housing in this year's budget, and we delivered," Bradley said.
With affordable housing over $200 million ($115 million of that earmarked for Hurricane Michael recovery), the allocation isn't where Democrats might want.
But Bradley and House counterpart Rep. Travis Cummings promised (and delivered) a relatively conservative budget ("Sprinkle List" member projects, some of which may end up vetoed, notwithstanding).
Regarding future budgets, Bradley contends that they aren't predictable this far out.
"Every year is different. There are so many variables — will we have another hurricane? Will the economy cool off? Will we resolve our issues with the Tribe? Will the federal government continue to delay on hurricane reimbursements? It's too early to predict what next year's budget is going to look like," Bradley said.
Finally, with 2020 approaching and a U.S. Congress seat opening up in his area (with U.S. Rep. Ted Yoho apparently exiting), we asked Bradley if that, or a judgeship, or something else was of interest for next steps.
He did not take the bait.
"I continue to focus exclusively on my current responsibilities," Bradley said.
That lines up with what Bradley told us in March.
"Right now, I'm focused on finishing strong as the Senate budget chair for the next two years," Bradley asserted then. "Too many people in this process are always thinking about the next office."