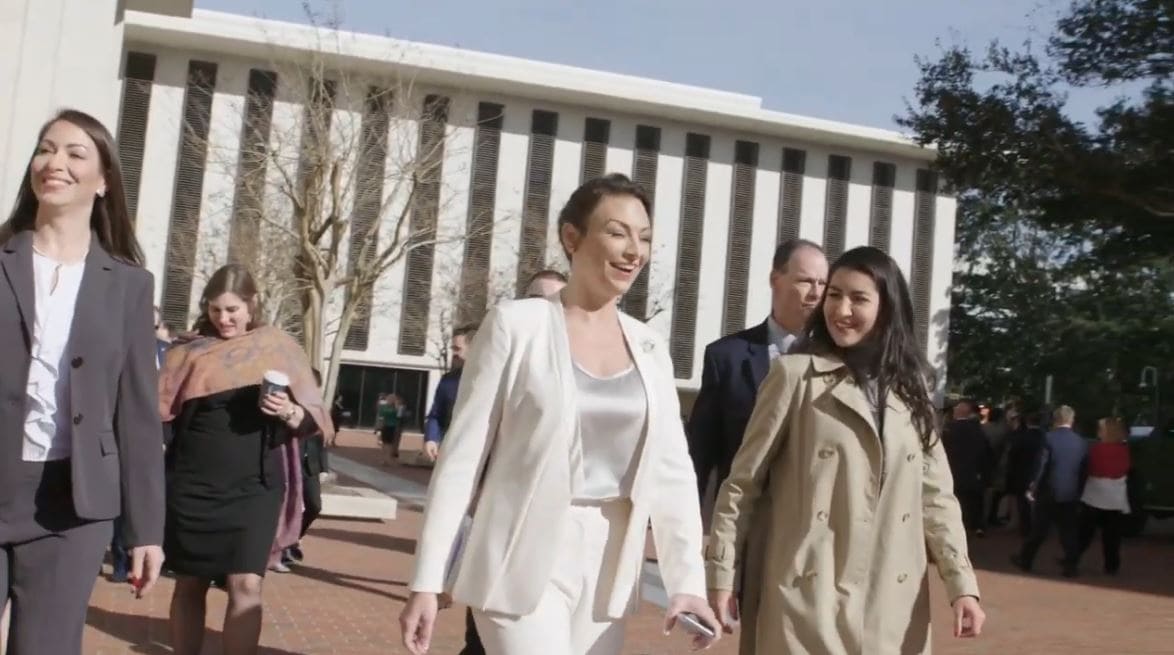 But she's angry lawmakers voted to arm teachers.
Agriculture Commissioner Nikki Fried came to Tallahassee the only Democratic Cabinet member, ready to work with a GOP-led Legislature. She still found much to celebrate at the end of the Legislative Session.
From a new hemp program to better firefighting resources, Fried touted a solid list of achievements upon Sine Die.
"When running for this office, I promised to fight for historic changes in our Department and for Floridians," Fried said.
"Today, at the end of my first legislative session as Commissioner of Agriculture, I'm proud to say that we've achieved several of those milestones, and I'm thankful for the state lawmakers who supported these efforts."
That even included some reforms in such touchy areas as gun permit oversight. The final budget provides for 25 more full-time Division of Licensing employees to handle concealed weapons licensing. Fried said that should handle some "prior administration's deficiencies."
Fried also worked with lawmakers to establish Florida's first hemp program. Sen. Rob Bradley, a Fleming Island Republican, carried the bill (SB 1020) and praised Fried's cooperation from the Senate floor.
The Department of Agriculture will oversee the "forthcoming multi-billion dollar industry in industrial hemp," Fried's office said.
"From significant investments in concealed weapons licensing to protect Floridians, to a groundbreaking state hemp program with billions in economic potential, these legislative priorities help fulfill the promises I've made to keep Florida growing."
In terms of battles, Fried stood as a voice for passage of smokable marijuana, which Gov. Ron DeSantis signed into law early in session.
And she staunchly opposed House efforts to cap THC in medical marijuana whole flower prescriptions. That fight was won. The Senate would not hear caps.
Fried also joined Chief Financial Officer Jimmy Patronis in supporting cancer benefits for firefighters, which was passed and signed into law.
The budget this year also includes an additional $6.3 million for the Fresh From Florida marketing campaign. Fried estimates the spending will bring a $125 million annual economic impact for Florida growers.
Fried successfully secured $19.5 million in funding for the Florida Forest Service, including $6.6 to replace aging equipment. That's important with an increased wildfire risk following Hurricane Michael's downing of countless trees.
Numerous programs saw reauthorization by the Legislature this year. That includes: Agriculture in the Classroom, the Florida Beef Council, the Florida Forestry Arson Alert program, the Florida Agricultural Museum and Living Healthy in Florida.
In enumerated her wins, though, Fried also acknowledged one policy loss—and pledged to keep up the fight. Like most Democratic lawmakers, Fried staunchly opposed efforts to arm teachers.
"It's unfortunate that lawmakers also chose to pass legislation that doesn't serve the interests of Floridians and our communities," Fried said.
"They've introduced weapons into our children's classrooms. They've subverted voters' will by erecting barriers to voting for ex-felons and to amending our Constitution. They've sowed fear in immigrant communities and caused economic harm with so-called 'sanctuary cities' legislation addressing a non-issue. Bills like these don't create jobs, they don't make people safer, and they don't keep Florida growing – we can, and must, expect better."
But Fried also expressed bipartisan sentiments about the future at the close of session.
"I look forward to working with Governor DeSantis to see these common-sense initiatives signed into law," she said.
I look forward to working with Governor DeSantis to see these common-sense initiatives signed into law."