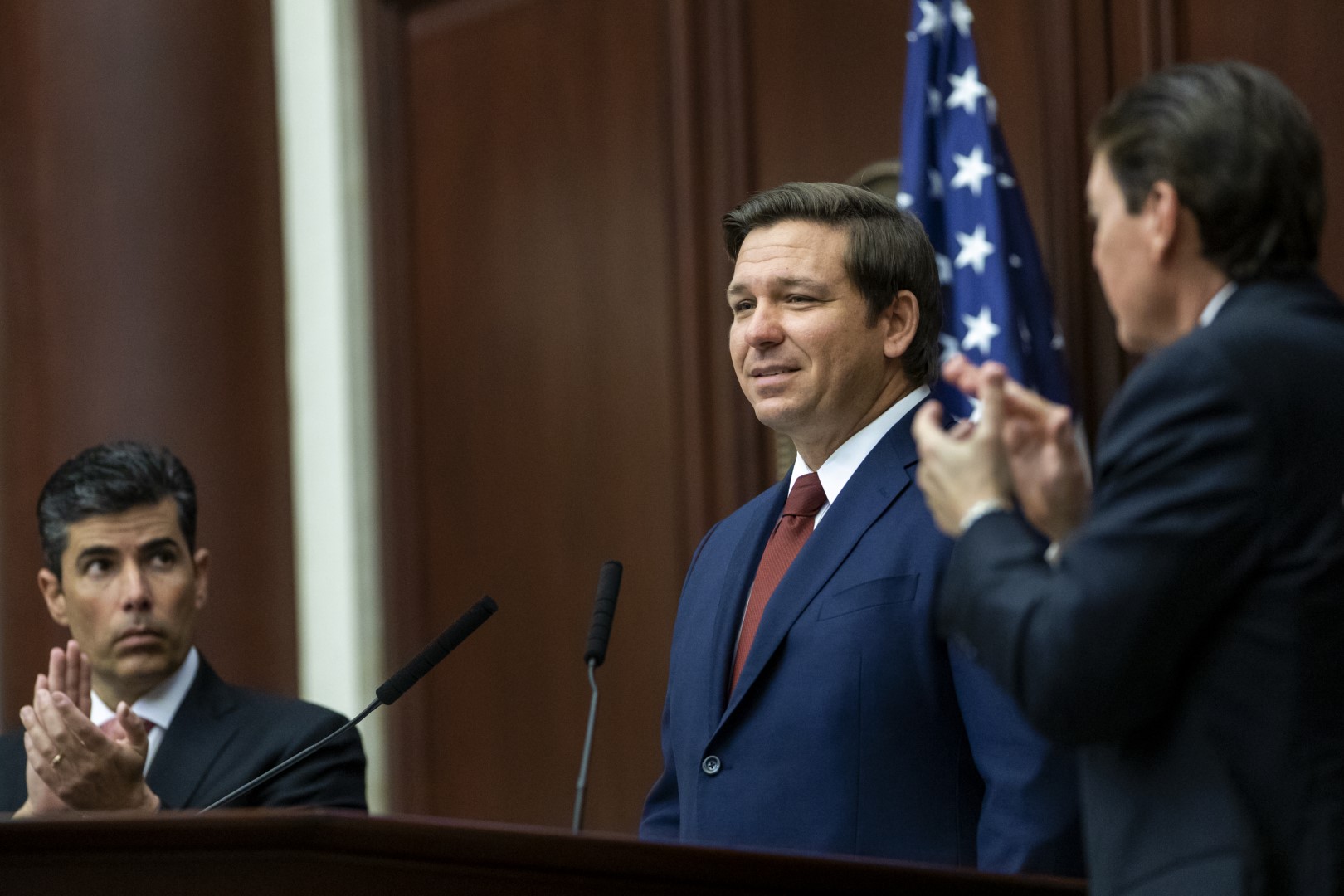 Water quality, school choice, Amendment 4 implementation listed as wins.
Gov. Ron DeSantis counted the first Legislative Session of his tenure as "incredibly successful."
Florida Politics obtained a list of the budget and policy priorities DeSantis's office is celebrating, including environmental spending, sanctuary cities policy and school choice expansion. While upbeat, DeSantis has promised to veto some policies and rein in spending through his line-item veto power.
The Legislature on Saturday met and adjourned for the final time during the 2019 Legislative Session after passing a $91.1 billion budget.
On the environmental front, DeSantis immediately after being sworn in called for $625 million in annual funding for water quality projects.
The Legislature ultimately budgeted more. That keeps Florida on track for the $2.5 billion DeSantis promised for his first four-year term.
That includes a record $400 million for Everglades restoration and $100 million to restore springs. The budget also includes $50 million for targeted water quality improvements, $40 million for alternative water supply efforts and $25 million to combat algae blooms both red and blue-green.
The Governor also prioritized spending on Hurricane Michael recovery. The state budget funnels money that way, including $100 million to repair and replaces housing in areas ravaged by the storm. DeSantis also touted successful lobbying for some federal dollars.
DeSantis supported assignment of benefits reforms passed by the Legislature. "After several years, this was the year we were able to get reform done," reads a release from DeSantis' office.
More controversially, the Governor celebrated implementation of Amendment 4 requiring financial restitution be proven before felons' voting rights get restored.
He also tabulated new restrictions on the Citizen Initiative Process as a win. The Governor's office said these reforms "ensure that Florida's Constitution reflects the will of Florida voters, not paid, out-of-state special interests."
On the education front, DeSantis issued a lengthy set of accomplishments.
That included increased spending to the tune of $7,672 per students, more than $242 more than the prior year.
He also touted $10 million for the technical education-focused Florida Pathways to Career Opportunities Grant Program. Another $10 million will help in training teachers in computer science.
Requirements to restore civics training, a frequent priority mentioned by DeSantis on the campaign trail, also came through. So did $2.5 million for security funding at Jewish Day Schools to address rising anti-Semitism.
DeSantis also made clear he's happy with an expansion of the Coach Aaron Feis Guardian Program. The change means school districts can allow armed teachers in the classroom.
The budget includes $180 million for school resource officers and $50 for school hardening.
DeSantis' team also itemized parts of a school choice expansion, including the Family Empowerment Scholarship Program. A Schools of Hope program will continue, and funding for Gardiner Scholarships and the Florida Tax Credit Scholarship also made the cut.
The Governor praised the Legislature for passing a so-called sanctuary cities ban.
"I thank the Florida Legislature for presenting me with a bill that upholds the rule of law and addresses sanctuary cities and counties in Florida," he tweeted. "We are a stronger state when we protect our residents, foster safe communities and respect the work of law enforcement."
He also praised a drug importation plan approved by the Legislature. Allowing smokable marijuana, an early act of the Legislature, also made DeSantis' list of wins. Of course, he also celebrated seeing $120 million budgeted to fight the opioid crisis.
The Governor highlighted $300 million in tax relief, including sales tax holidays approved late Friday. He also praised a reorganization of state technology departments and a move to cloud computing.
Speaking to reporters after the Sine Die ceremony, DeSantis said he would decrease the dollar figure of the budget.
"It's going to be under $91 billion when I get through the budget," DeSantis said. "Don't worry about that."
DeSantis suggested the economy could turn sour in years to come. The Republican Governor said he'd like to see more money go to the state's reserves just in case.
"Eventually, things are going to get tighter so I think it's important that we recognize that," he said. 
DeSantis also acknowledged one of the shortcomings of Session: Failing to move forward legislation that would reform occupational licensing.
"One of the bills that we had teed up that hit a little bit of turbulence was the occupational licensing reform," DeSantis said, adding that there were "certain irons in the fire" that prevented the bill from moving along.