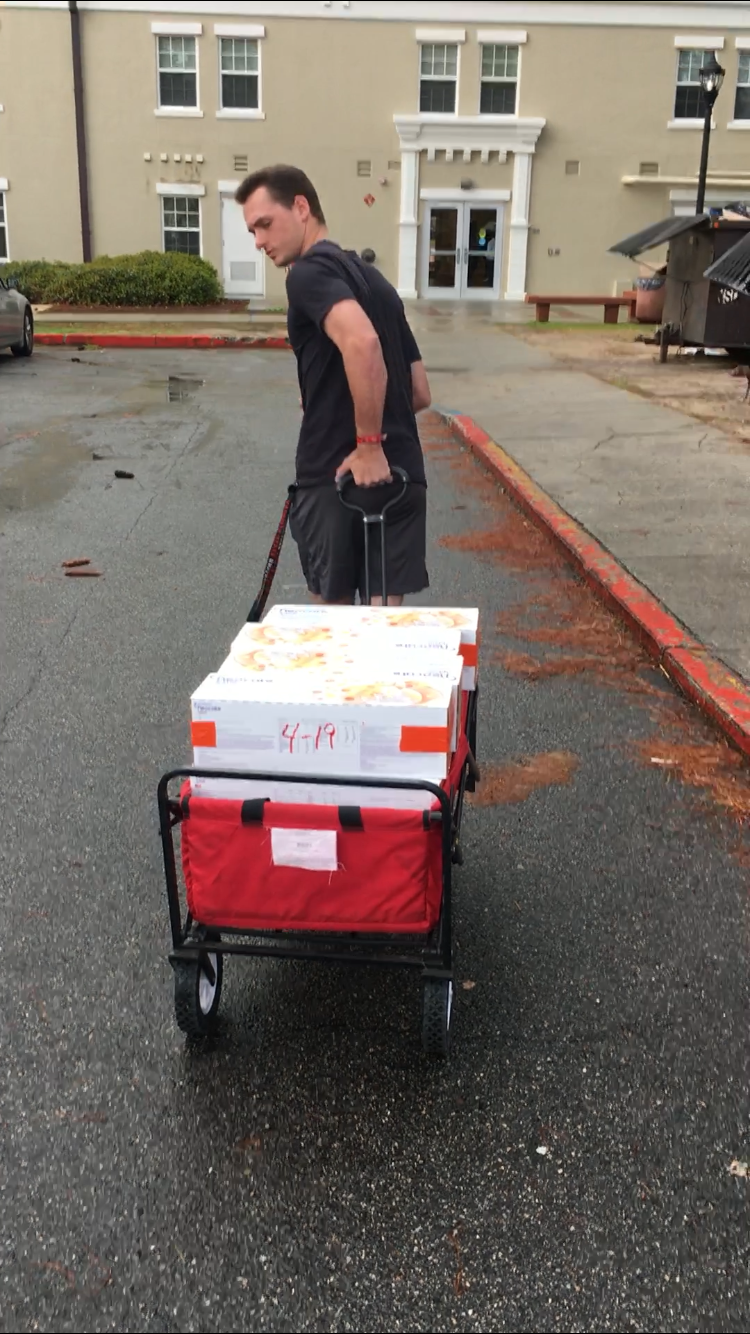 Last-minute amendment secured coverage requirement.
A last-minute amendment to a health care bill Friday means families will soon have coverage restored for enteral beverages.
It was an important fight for Pasco County mom Stephanie Walls, whose son Remington needs the nutritional drinks to survive. Now she feels thrilled families like her own won't face the hardship she suffered the past few years.
"God has used us as a vessel on this journey to helping other people," she said.
It's also a legislative win three sessions in the making. And not an easy one.
"I was in tears when this passed," said Rep. Ardian Zika. "When I reflect back on my public service, this is going to one of those milestone moments for me."
The Pasco Republican sponsored a House bill (HB 539), but until the last week of session, chances seemed dim for the reform. The legislation died in its second committee. A Senate measure (SB 358) from Sen. Kelli Stargel, a Lakeland Republican, went further but never made it to the floor.
When that happened, the news was hard to take for Stephanie Walls.
The Walls insurance had dropped coverage in 2016, leaving a sudden financial burden. The nutritional supplements Remington uses cost around $26,000 a year.
"When I heard the House bill died, that it didn't make the calendar, I felt defeated," Walls recalls. "But I just turned to faith and prayed. I had peace about it the rest of the time."
While lawmakers promised they would explore other avenues, Walls prepared for news the bill would wait until 2020.
Then she got a phone call Friday night hours before the midnight deadline for votes.
Bill language had been put on another bill. Ultimately, the substance of the bill was added to the Health Market reform bill (HB 1113), sponsored by Rep. Paul Renner, a Palm Coast Republican. Legislation passed in both chambers.
"It was amazing," she recalls. The mother personally took the news as a message God works on his own timing, but good will eventually come from perseverance.
Zika credits Stargel for working closely with leadership in both chambers to move the measure forward.
Zika acknowledges getting a reform into law that the insurance industry didn't want proved challenging. But he said the measure was a personal priority of his during his first session.
"This was an opportunity to be a voice for the voiceless, which is why I worked tirelessly on it," he said.
The new regulation could provide a couple years of relief for the Walls family. It also only applies to state plans, though many private insurers may follow suit.
That said, Remington Walls has already started college and will only be on his parents' insurance so long.
But he said the issue has always been more important than his own supply of enteral formulas.
"This legislation is important to me personally because we're fighting for something bigger than ourselves," he said. "We're fighting for the change that helps other families. That's what it's about. Helping others."
The process has been painfully educational for Stephanie Walls, a citizen almost entirely unfamiliar with the legislative process before this battle.
Her first year bringing the matter to Stargel, enteral formulas existed as an amendment and didn't stick.
In 2018, no House sponsor would pick up the bill, effectively dooming the legislation. That Stephanie Walls her feeling angry and defeated.
"So much doubt can creep up in you mind," she said. "I was an outsider of the political realm."
But the family feels glad they didn't give up after that discouraging experience.
Several times in session, Remington drove down to Tallahassee from his college in Valdosta, Ga. while Stephanie drove up to the Capitol. The two met and tracked the legislation through its ups and downs.
Now she's just waiting for the legislation to be signed by Gov. Ron DeSantis.