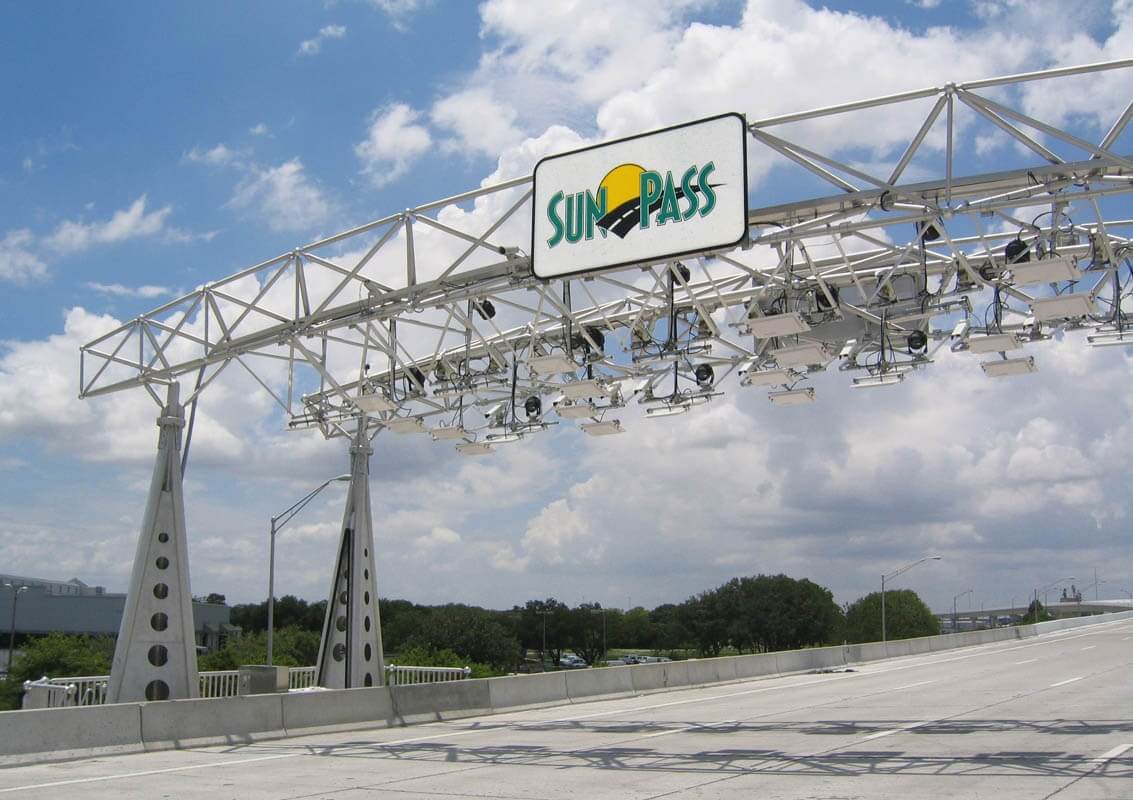 CEO Ashok Vemuri broke the news on Conduent's quarterly call.
The CEO of Conduent, the embattled tech company at the center of Florida's SunPass saga, told investors Wednesday he will be stepping down following another disappointing quarterly report.
CEO Ashok Vemuri broke the news on Conduent's quarterly call, as the company aims to put out fires on a number of fronts: its first-quarter revenue was down 18.5 percent from the same period in 2018; it continues to lose lucrative contracts, including a $140 million deal with the state of California; and it continues to litigate a $2 billion judgment assessed against it by a judge in Texas.
Vemuri has also been openly criticized by board member Michael Nevin, who resigned last month, and activist Conduent investor Carl Icahn.
A company news release said Vemuri will remain on the job until his successor is named "to ensure an orderly transition … which the Board expects to occur during the third quarter of 2019."
Wednesday marks the 342nd day of SunPass problems, an issue that began on June 1, 2018, when Conduent took billing systems offline for what was supposed to be just a six-day upgrade.
However, the system melted down, ultimately creating months of backlogged bills, account errors and severe customer service failures that still linger into the summer of 2019 for some customers. After months of investigative reporting, the Florida Department of Transportation (FDOT) ultimately acknowledged the problems and pointed the finger at Conduent.
Then-Gov. Rick Scott eventually ordered payments to Conduent suspended but issued only $800,000 in fines on the $343 million contract, despite language in the deal that would have allowed the state to enact more significant penalties. Investigative stories detailed Scott's political and financial connections to Conduent.
Scott's successor, Gov. Ron DeSantis, issued an additional $4.2 million in fines to Conduent in March.
With SunPass account issues still not fixed and customer service problems lingering, Conduent has not collected a paycheck on its lucrative SunPass contract in nearly a year, although WTSP-TV has reported the company continues to get paid through other FDOT contracts and subcontracts.
Conduent's stock prices have not fared well during the SunPass saga, as the company has been forced to dedicate additional resources to Florida, as well as other states where it is experiencing challenges.
Shares of Conduent (CNDT) traded at $20.75 in mid-June 2018, but lost more than 50 percent of their value in the fourth quarter of last year. The stock has rebounded a bit since then, but closed Wednesday's session at $12.50 per share, down 2.11 percent from the day before.
Vemuri has been Conduent's only CEO, running the corporation since its parent company, Xerox, spun off its business process outsourcing arm into a new company in 2016. It's the reliance on outsourced help, according to some industry insiders, that has led to many of Conduent's recent problems.
William Parrett, Chairman of the Conduent Board, said in a news release Wednesday, "Ashok has played an important role in helping transform Conduent's business in the time since the Company's inception and has positioned the Company for long-term profitable growth.
"Under his leadership, the Company has implemented a comprehensive cost-reduction program and is continuing to make key investments in technology and products as it pivots to growth. We thank Ashok for his contributions and appreciate his assistance in helping achieve a smooth transition."