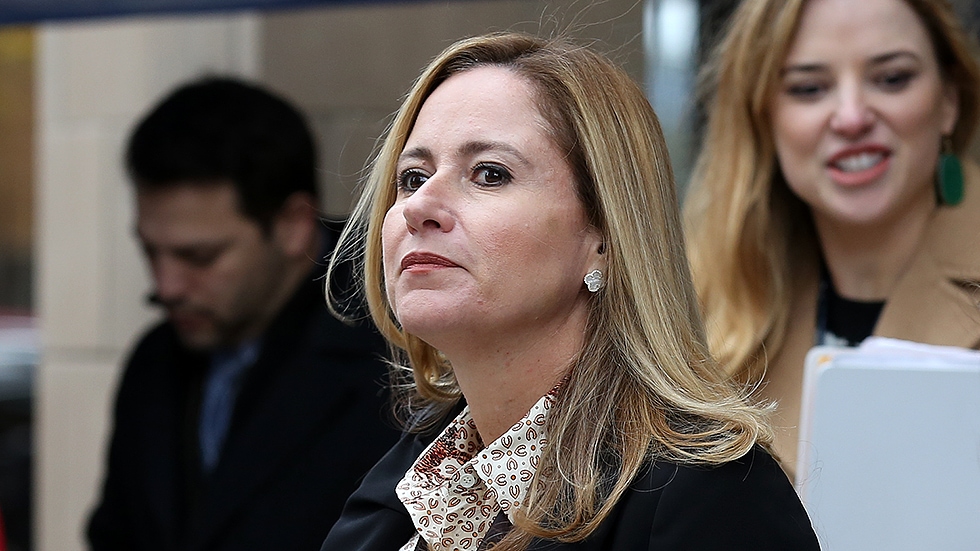 "Debbie Mucarsel-Powell has been SILENT."
The National Republican Congressional Committee (NRCC) is out with a new digital ad calling on Democratic U.S. Rep. Debbie Mucarsel-Powell to address comments made by fellow Democratic U.S. Rep. Ilhan Omar regarding America's role in the ongoing Venezuela crisis.
Mucarsel-Powell has been vocal in her opposition to Nicolás Maduro, who currently controls the country.
The U.S., however, has refused to recognize Maduro's most recent election as legitimate.
President Donald Trump's administration has instead backed the leader of Venezuela's National Assembly, Juan Guaidó, as the country's rightful President.
Rep. Omar, of Minnesota, recently blamed the U.S., in part, for the destabilization of Venezuela.

"You know, I mean, a lot of the policies that we have put in place has kind of helped lead the devastation in Venezuela," Omar said.
"And we've sort of set the stage for where we're arriving today." Omar also accused the U.S. of "bullying" Maduro out of power.
The new ad from the NRCC is now calling on Mucarsel-Powell to speak on whether Omar be stripped of relevant committee assignments as a result of those comments.
"Ilhan Omar blamed the U.S. for the Venezuela crisis and openly supports murderous socialist dictator Nicolás Maduro," the ad blares.
"But Debbie Mucarsel-Powell has been SILENT. Tell Debbie it's time to remove Omar from the Foreign Affairs Committee."
Republicans have consistently called on Omar to be removed from that committee. Those calls have also come after statements from Omar that members of both parties have dubbed anti-Semitic.
Still, Mucarsel-Powell doesn't have much say on the issue, as she's not a member of that committee. The Democratic Congressional Campaign Committee (DCCC) responded with a statement on the ad, dubbing it a distraction.
"Washington Republicans would rather spread pathetic lies than face the fact that South Florida's voters rejected their cruel agenda that would rip health care away from working people," said DCCC Spokesperson Avery Jaffe.
But NRCC Spokeswoman Camille Gallo argues Mucarsel-Powell's past opposition to Maduro warrants a response to Omar's views.
"Debbie Mucarsel-Powell needs to definitively state whether Ilhan Omar should be kicked off the House Foreign Affairs Committee," Gallo said. "There is no place on that committee for someone who supports the murderous Venezuelan dictator."