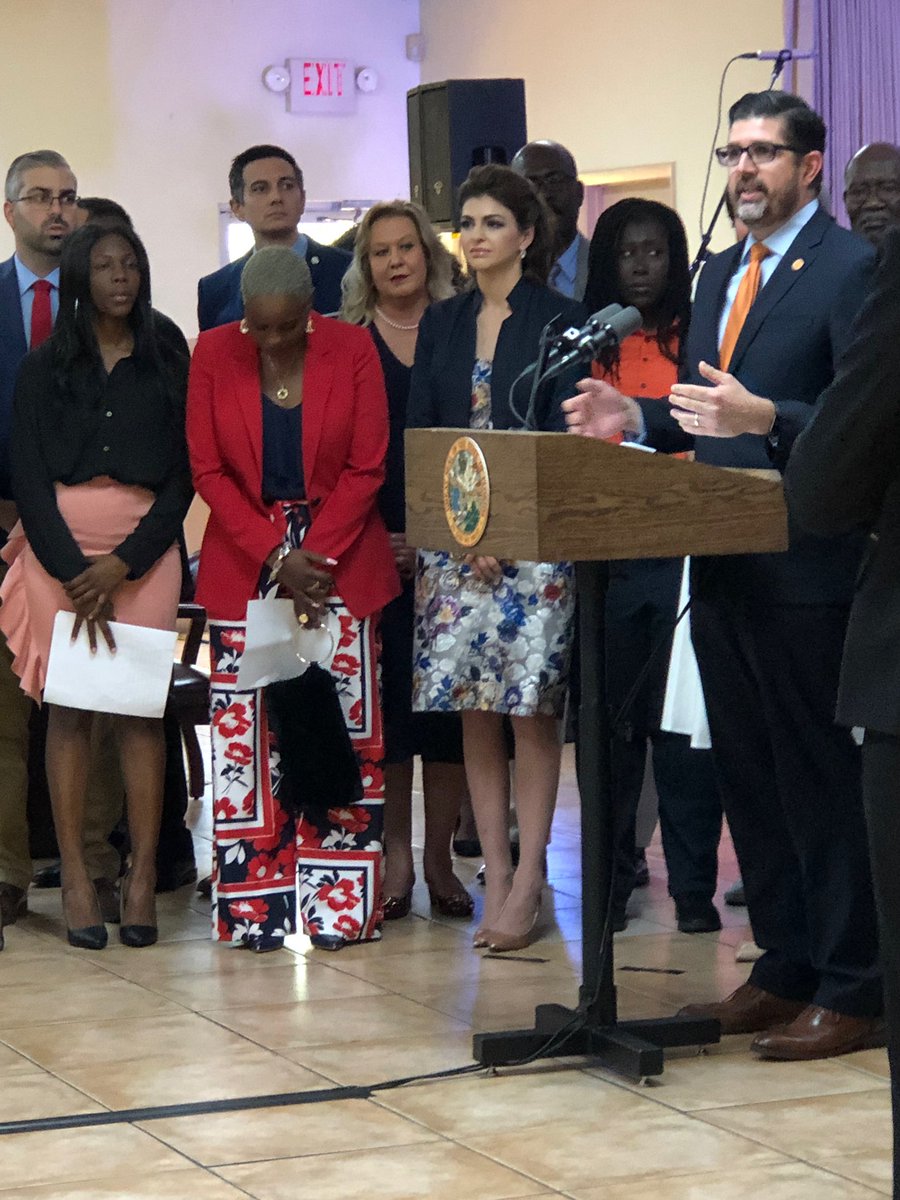 New program will provide school vouchers to more students.
After Gov. Ron DeSantis signed into law a massive school choice expansion in Florida on Thursday, voices involved in various levels of school reform chimed in.
U.S. Education Secretary Betsy DeVos celebrated the action by Florida's Governor.
"Congratulations to @GovRonDeSantis on signing a historic #EducationFreedom bill in Florida today," she tweeted. "Florida continues to lead the country in providing students the opportunity to find the right fit for their education!"
Former Gov. Jeb Bush celebrated the signing.
"Governor DeSantis today cemented his commitment to Florida's hard-working families and their children and furthered the state's unparalleled legacy of educational freedom," he said in a statement.
"The new Family Empowerment Scholarships will ensure many more students, especially those with limited options, can access the quality education they deserve. I'm proud of Florida for taking these steps and applaud Governor DeSantis, Senate President Galvano and House Speaker Oliva for their leadership and courage in making the boldest education idea in the nation a reality."
Senate President Bill Galvano, who helped shepherd the bill to passage this year, thanked the Governor for signing it into law.
"Our goal this session was to advance a series of policy enhancements and budget investments that balance our commitment to parent-directed educational choice while elevating the traditional public schools that have been the backbone of our education system for decades," Galvano said.
"I am grateful to Governor DeSantis for his support of this effort.The Governor is a strong advocate for empowering all Florida parents to choose the educational environment that is best for their children. This comprehensive legislation expands choice options for Florida parents, while at the same time supporting teachers and principals in our neighborhood public schools."
State Sen. Manny Diaz, the Miami Republican who sponsored the legislation, attended a signing ceremony in Miami.
"Thank you @RonDeSantisFL for signing SB 7070 into law in our home county!," he tweeted. "The Family Empowerment Scholarship will provide quality choices for all students regardless of Zip-Code or Socio-economic status!"
The timing comes at an opportune moment, according to the redfinED blog hosted by Step Up For Children.
"The 18-year-old Florida Tax Credit Scholarship this year served more than 100,000 students. But corporate contributions that receive dollar-for-dollar state tax credits slowed this year, producing a waiting list of 13,000 students," the site's staff wrote.
"Unlike the Florida Tax Credit Scholarship, the new program would be funded with tax dollars through the Florida Education Finance Program, the operational formula for traditional public schools."
Skyler Zander, Florida director for Americans For Prosperity, also attended the signing.
"Enjoyed joining @GovRonDeSantis First Lady @FLCaseyDeSantis and Florida's education leaders this morning to celebrate the Governor and Legislatures hard work on creating the Florida Family Empowerment Scholarship," he tweeted. "Thank you Governor, @SenMannyDiazJr, & Jennifer Sullivan."
And School Choice Movement leaders listed the legislation as a priority this year.
"During a week of gratitude for our teachers, this is a special day to recognize that high-quality education happens in a variety of classroom settings," reads a statement from the group. "We hope that w/ the addition of the Family Empowerment Scholarship Program, FL student success will continue on its path upward."