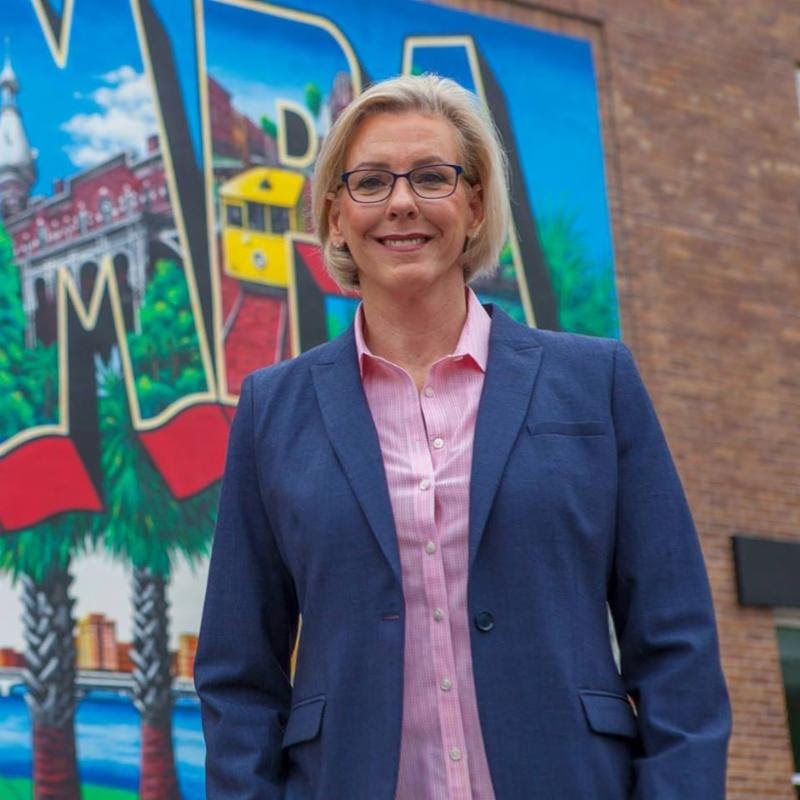 "I don't see all of the confetti and balloons the way some others see it."
Tampa Mayor Jane Castor again nabbed the national spotlight Thursday in an interview on NPR's On Point with Meghna Chakrabarti.
The show airs nationwide on NPR stations. Castor has already made media appearances and headlines nationally and even internationally as the first openly gay Mayor of a major Southeastern U.S. city.
Castor shied away from praise for her historic win last month while still acknowledging it is a big deal.
"I have focused on our city, being the mayor of Tampa and addressing the problems that are significant to our citizens so I don't see all of the confetti and balloons the way some others see it," Castor said.
Chakrabarti asked Castor if any Democratic Presidential candidates have begun posturing for her support given her recent surge in fame. Castor received postelection congratulatory phone calls from two candidates, Cory Booker and Pete Buttigieg. Castor said she hasn't had that happen yet, but she expects it's a possibility.
Castor used the hourlong program instead to tout the city.
"We have all the amenities in a big city with a small town feel and it just is booming right now," she said.
She also weighed in on questions from listeners ranging from her stance on gun control to recreational marijuana.
On gun control, Castor said she supported the Second Amendment but also wanted to see sensible gun laws to better protect citizens from gun violence and accidents.
"One of the issues with firearm ownership is that individuals feel that by virtue of buying a firearm they are much safer," Castor said.
They're not, she argued. Castor said that among trained law enforcement professionals, officers on average only hit a target during a deadly force situation 30 percent of the time.
Castor also lamented the new armed teacher law that will allow teachers to carry guns at school if their school district approves.
Castor was vague on the issue of medical marijuana.
"In law enforcement, you find that the vast majority of problems you deal with are anchored in alcohol abuse and/or drug abuse," Castor said. "What I want is the education component of that."
Castor also brought up some of the talking points that marked her successful campaign. She talked about Tampa's lagging mass transit system and laid out plans to work with state and federal officials to draw down funds to improve the area's bus system and add new transit solutions like waterborne transportation and light rail.
She also again dispelled claims that, under her watch, the Tampa Police Department artificially deflated crime rates. She took her campaign reactions to those claims a step further by describing how the city was able to realize a nearly 90 percent drop in auto thefts.
"That was a focus on juveniles. In any city juveniles are the usual auto theft culprit," Castor said.
She explained, the juvenile justice system lacked the manpower to adequately enforce curfews for kids convicted of stealing cars. So the police department had officers check-in on those juveniles who weren't allowed out after 10 p.m.
"To make sure they were there, see if they needed any services we could provide," Castor said. "If I had to pick one issue that allowed us to reduce auto theft so drastically that would be it."
Castor also addressed raising the minimum wage to $15 an hour. That was an issue on the campaign trail. Castor's opponent, David Straz, claimed he would ensure it happened.
Castor said she supports a $15 minimum wage, but said such a change has to be incremental.
"If we were to go immediately to the $15 an hour a number of people would lose their jobs. So that is a goal that we will work toward," Castor said.