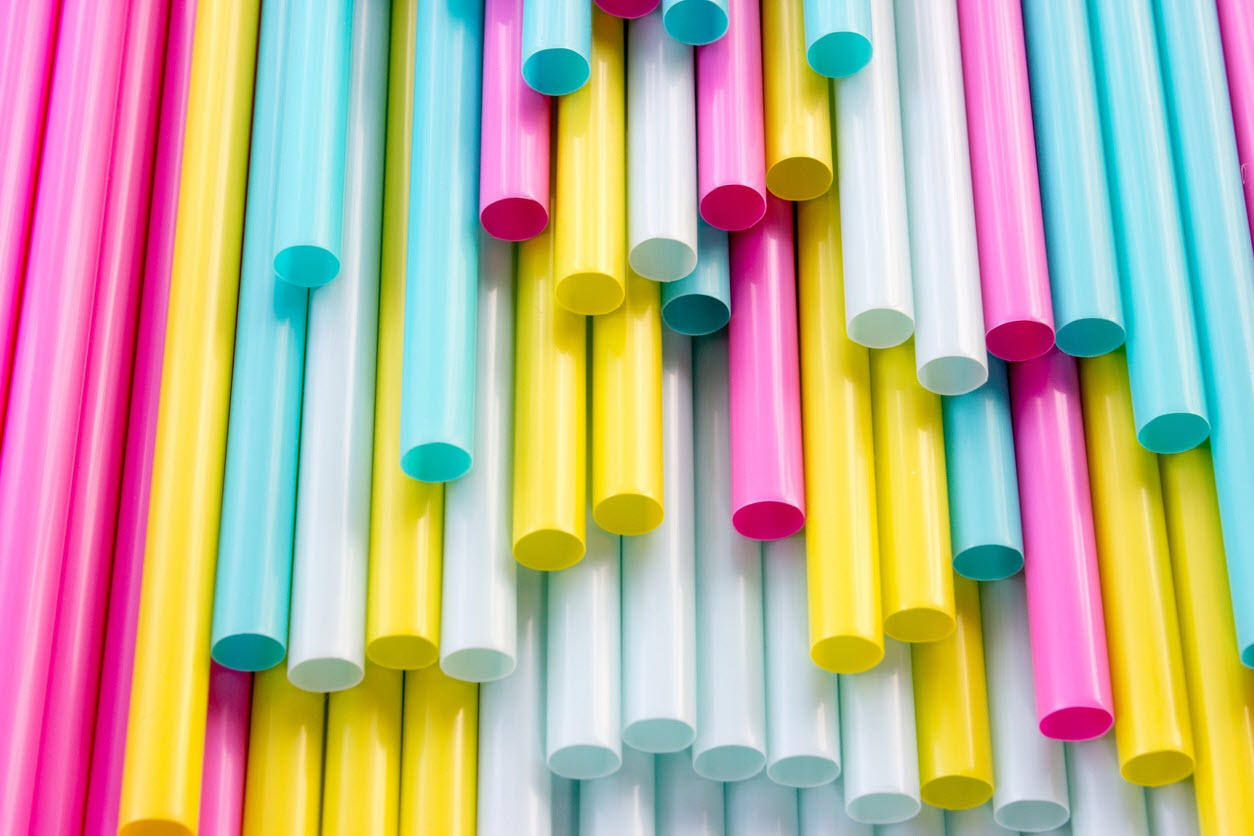 The Governor says plastic straw bans haven't "harmed the state's interest."
In a win for opponents of disposable plastic straws, Gov. Ron DeSantis ended Friday by vetoing a bill he'd received that very day.
A five-year suspension of local bans of plastic straws (HB 771) is now the first bill vetoed by this Governor, a Ponte Vedra Beach Republican.
DeSantis, siding with environmental groups and local governments, noted that the bill's original purpose was foiled in the legislative process, when the provision was added with a "moratorium on local regulation of single-use plastic straws until 2024."
"A number of Florida municipalities," DeSantis noted in his veto letter, "have enacted ordinances prohibiting single-use plastic straws."
Those bans have "not frustrated any state policy or harmed the state's interest." To the contrary, the bans comply with the spirit of a state Department of Environmental Protection goal to limit the use of such straws.
DeSantis advised that opponents of straw bans work through the "local political process … by electing people who share their views."=
The ban on straw bans had its defenders, including the libertarian Reason magazine.
"Straws make up a tiny portion of America's plastic litter, which in turn makes up a tiny portion (about 1 percent) of global plastic pollution. Banning them will have approximately zero impact on the world's oceans," or so went the argument.
However, environmentalist groups paint a different picture.
Holly Parker Curry, Florida regional manager for the Surfrider Foundation, told a House committee about beach cleanups, where "fistfuls of single-use plastic straws" are grabbed from the sand.
Moreover, people with disabilities advocate and former state Senate candidate Faith Olivia Babis pointed out how plastic straw bans actually can pose a health risk to those who must use straws to drink.
Babis, born without arms, has said paper straws can crumble and choke individuals with problems swallowing. Reusable straws require routine cleaning, which not everyone can do at home unassisted.
Banning plastic straws has been a controversial issue in Florida and other parts of the country, with environmental groups contending that straws cause massive amounts of pollution and kill marine life. Also, groups such as the Florida League of Cities objected during this year's legislative session to proposals that would have prevented local governments from imposing bans — what is known generally as "preempting" local control.
But critics object to imposing plastic-straw bans on businesses and say a voluntary approach is better. In a February blog post, the Florida Restaurant & Lodging Association urged hospitality businesses to take steps such as providing plastic straws only when requested by customers and considering the use of straws made of other materials.
The association said businesses that have multiple locations can find it "confusing and burdensome" when some local governments regulate plastic straws and others do not.
"Every business should be free to serve its customers in the lawful manner in which it sees fit," the blog post said. "Some companies decide that providing disposable items such as straws does not fit with their culture and identity. Others may take a different approach, and there is space for both in Florida."
DeSantis has been branded as an environmentalist governor, a theme established (despite considerable skepticism) during the campaign.
In doing so, he's gotten what used to be called "strange new respect" from the left, including Mother Jones.
"But since taking office, the self-described 'Teddy Roosevelt conservationist' has been somewhat of a pleasant surprise," the magazine opined.
"Even as his comrades at the national level have pushed for environmental deregulation, imposed budget cuts for environmental programs, and actively censored climate science, DeSantis appears to have broken away from the Republican pack."
On the matter of plastic straws, it appears DeSantis has broken with his party yet again, a leitmotif of his nascent administration in which he's led on issues ranging from pardoning the Groveland Four to smokable medical marijuana.
In addition to the veto on the plastic-straw issue, DeSantis signed seven bills Friday.
The included a bill (HB 7098) that will carry out a constitutional amendment about death benefits for law-enforcement officers, firefighters, other first responders and military members who are killed while on duty. The constitutional amendment, known as Amendment 7, was approved by voters in November.
Also, DeSantis signed a measure (HB 523) that clears the way for the public Halifax Hospital Medical Center to open a hospital in Deltona after a legal battle. Similarly, the other bills involve issues in specific areas of the state. They were HB 193, which deals with Charlotte County; HB 745, which deals with Alachua County; HB 1063, which deals with the city of Palm Bay; HB 1099, which deals with the city of Kissimmee; and HB 1175, which deals with the village of Indiantown.
Material from the News Service of Florida was used in this post.