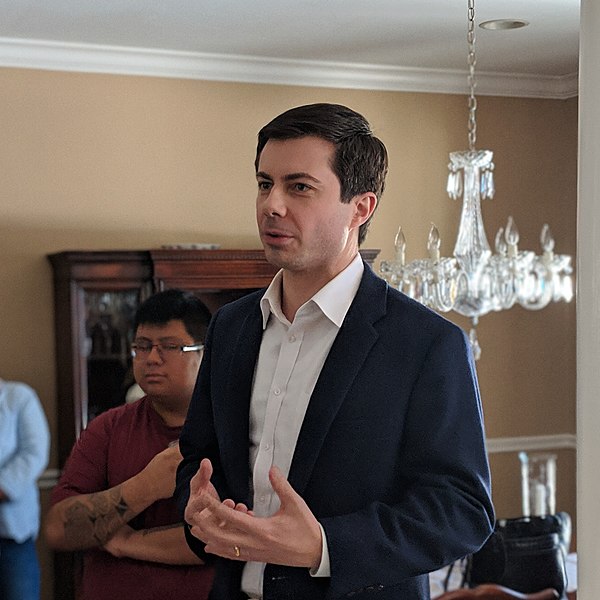 Prominent LGBTQ activists among South Florida supporters hosting event.
Pete Buttigieg, a Democratic presidential candidate, has a pair of South Florida fundraisers planned for May 20.
The South Bend, Ind. Mayor has become a surprise contender in the election. If elected, he would be the first openly gay President.
Buttigieg will begin with a "grassroots fundraiser" at Miami's Wynwood Walls. That event will take place from 5 p.m. to 7 p.m.
He'll follow that up with a second gathering in Miami Beach. A location wasn't disclosed for the $1,000-a-plate dinner. The invitation titles $1,000 donors as "Advocates," $2,000 donors as "Champions" and those who give $2,500 as "Co-Hosts."
The host committee right now includes Freddy Balsera, Bradley Carlson, Ellen and Jonathan Freidin, Ira Statfeld and Christian Ulvert.
Balsera, founder of Balsera Communications, served as Hispanic Media Advisor for Barack Obama's successful presidential campaigns in 2008 and 2012.
Interestingly, Balsera Communications President David Duckenfield serves as an advisor to another presidential contender, Kirsten Gillibrand.
Balsera has been involved for years in Democratic organizing in South Florida.
Carlson, a real estate developer and managing director for Fortis Development Group, has been active for years in LGBTQ politics.
He serves on the board for the National LGBTQ Task Force. At the state level, he has worked closely with Florida Competes.
Miami attorney Ellen Friedin chaired Fair Districts Florida, which successfully campaigned for a Florida constitutional amendment regulating reapportionment.
Attorney Jonathan Freidin, Ellen's son, serves as a partner at Freidin Brown and has been active in equal rights. He serves on the board for SAVE, South Florida's longest running LGBTQ rights advocacy group.
Statfeld, a Miami Beach attorney, has long contributed to Democratic candidates nationwide for more than a decade. He supported Democrat Hillary Clinton's campaign early in the 2008 and 2016 presidential election, according to Open Secrets. When Obama won the nomination in 2008, he donated to his campaign as well.
He's also supported Senate and House candidates across the country including making donations to Rep. Donna Shalala, a Miami Democrat.
Ulvert has been a prominent South Florida political consultant for years. He recently lost a Miami Shores Village Council race.
In the past, he worked with such political leaders as Miami Beach Mayor Dan Gelber and former Mayor Philip Levine. He recently worked with gubernatorial candidate Andrew Gillum's campaign on Spanish media outreach.
He serves as an advisor for successful state Senate campaigns by Annette Taddeo and Janet Cruz.
Buttigieg also released information on several other public events for the week.
He'll be in New York City Wednesday for two different talks. First, he plans to meet with U.S. Rep. Gregory Meeks at LaGuardia Community College for a "fireside chat." That evening, Buttigieg will sit down with Washington Post journalist and MSNBC contributor Jonathan Capehart for an interview at Kaufmann Concert Hall.
Other events on Buttigieg's schedule include a sit down with Washington Post reporter Robert Costa Thursday morning before moving onto New Hampshire Saturday for a town hall in Keene.
Recent polling shows Buttigieg in third place in early primary states.