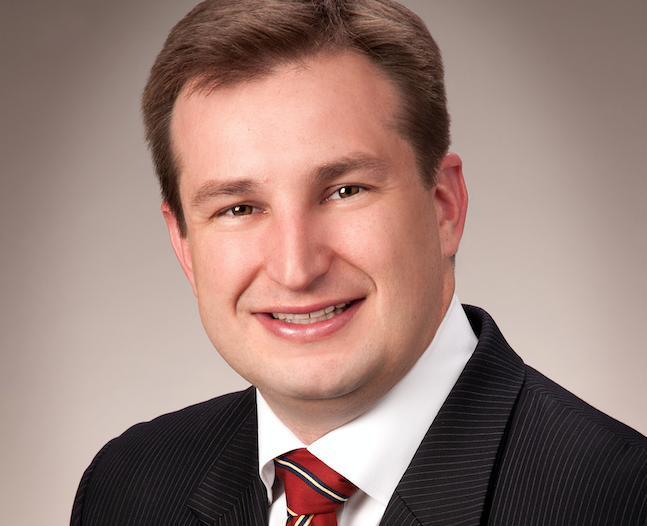 Brodeur is dominating the SD 9 money race.
Republican former state Rep. Jason Brodeur continued to show he means business  in his bid for the seat opening up in Florida Senate District 9, picking up $7,700 for his official campaign and another $16,000 for his independent committee in April.
Brodeur, of Sanford, now has raised more than $1.8 million in those two funds in his bid to be elected to the Florida Senate in 2020.
And though his campaign and Friends of Jason Brodeur have spent much of that, investing in  campaign support and in campaigns of fellow Republicans, he entered May with about $186,000 in his campaign fund and $221,000 in the independent committee, according to the April campaign finance reports posted late last week by the Florida Division of Elections.
In the only other contest that has emerged in Central Florida state Senate races, neither of Democratic state Sen. Randolph Bracy's two challengers in Florida Senate District 11 was able to take advantage of his ban of fundraising during the 2019 Legislative Session.
In the SD 9 contest, two Democratic opponents have combined so far to raise less than $5,000, not including the money they've lent to their own campaigns.
Brodeur picked up more than that in just one check his Friends of Jason Brodeur accepted in April from Florida CUPAC, which contributed $6,000. That committee also picked up $2,500 from Capitol Alliance group and $2,0-00 from Dermazone Solutions, plus four $1,000 checks. Meanwhile Brodeur's official campaign picked up seven maximum $1,000 checks, including one from BusinessForce, the independent voice for the Central Florida Business Community.
One of his challengers, Democrat Justin Miller of Oviedo picked up $65 in April, giving his campaign about $4,000 in the bank heading into May.
The other, Democrat Rick Ashby of Oviedo did not raise any money in April, but did lend his campaign another $281. All totaled, he has now put $1,676 into his campaign and raised another $433. He entered May with $321 in the bank.
SD 9 covers Seminole County and the southwest corner of Volusia County. Incumbent Republican state Sen. David Simmons is leaving due to term limits.
Over in SD 11, covering western Orange County, Bracy so far has raised about $58,000 and spent about $53,000, leaving him with about $5,000 on hand at the start of May.
His Republican challenger Joshua Adams of Winter Park reported raising no money in April. He has raised $1,295 so far, and had about $1,100 of that left to spend at the end of April.
Bracy's Democratic primary challenger Charles Law of Orlando put another $185 into his campaign in April, and raised $310 elsewhere. He entered May with about $900 in the bank.
In other Central Florida Senate Districts, incumbent Democratic state Sens. Linda Stewart in Senate District 13 and Victor Torres in Senate District 15, and Republican state Sen. Debbie Mayfield in Senate District 17 were barred from fundraising in April, but have no opponents. Stewart has almost $17,000 on hand for a re-election bid in her district covering central and eastern Orange County. Torres has about $15,000 for his bid in the southern Orange County district. Mayfield has about $235,000 in her campaign account, ready for a re-election bid in a district that covers southern Brevard County and Indian River County.