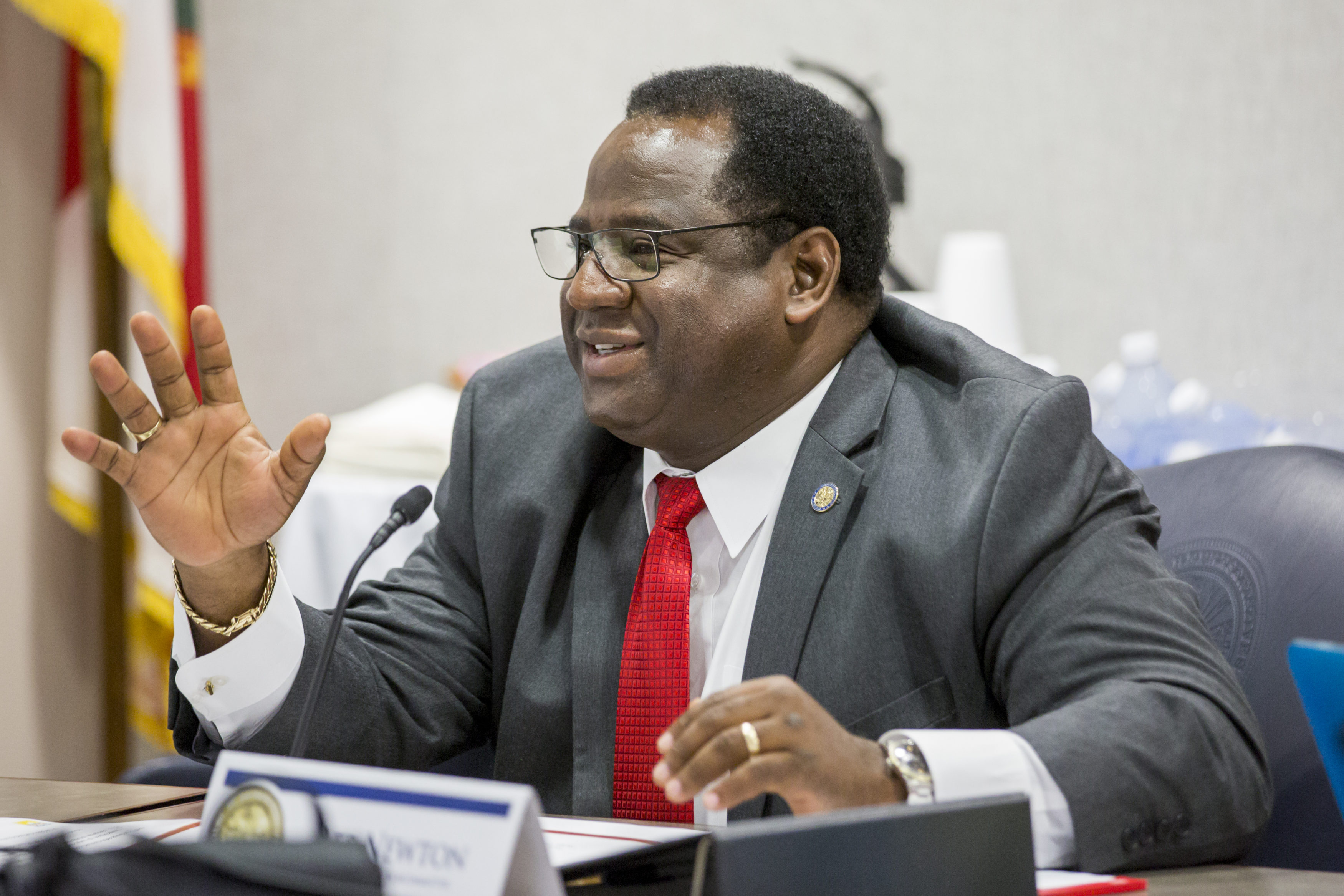 Most of Newton's campaign contributions are top-dollar donations from special interest groups.
State Rep. Wengay Newton is so far poised for an easy re-election. Newton raised nearly $11,000 so far and isn't facing a credible challenge in his 2020 race to keep the seat he secured four years ago.
The Democrat represents House District 70, which includes parts of southern Pinellas County and southern Hillsborough County and snakes through a portion of Manatee and Sarasota counties.
He didn't raise any funds during the most recent campaign finance reporting period covering April (sitting lawmakers are prohibited from accepting contributions while the Legislature is in Session), but posted strong early fundraising activity in February when he raised $7,800. Newton brought in another $3,000 in March.
Most of Newton's campaign contributions are top-dollar donations from special interest groups.
That includes beer distributor Great Bay Distributors, ABC Fine Wine & Spirits and two of its executives, Florida Beer Wholesalers, the Florida Veterinary Medical Association, Florida Blue, the Florida Professional Firefighters and the Florida Alliance for Better Government, a committee run by Screven Watson who worked on behalf of the failed utility-backed Amendment 1 that would have limited solar energy competition. 
Newton has only spent $2,300 so far including about $600 in April for campaign basics like gas, parking, food, office supplies and events.
Perennial candidate Sharon Russ is Newton's only competition so far. Russ, a Pinellas County Republican, often runs for office but never gains traction. Russ ran against Newton in 2016. She ran for St. Petersburg Mayor in 2009 and challenged Karl Nurse for city council in 2013. Russ never made the ballot in the mayoral race and lost to Nurse 69-to-18 in the three-way race.
Russ has a checkered past including several eviction cases spanning 1998 through 2013 and an aggravated assault charge the state eventually dropped.
Russ has not posted any campaign earnings.
Newton drew two democratic challengers in last year's race, who he easily defeated. Those challenges were seen as political retribution to Newton who in 2017 backed Republican St. Petersburg mayoral candidate Rick Baker over Democrat Rick Kriseman.
So far it doesn't appear Newton will face the same backlash.