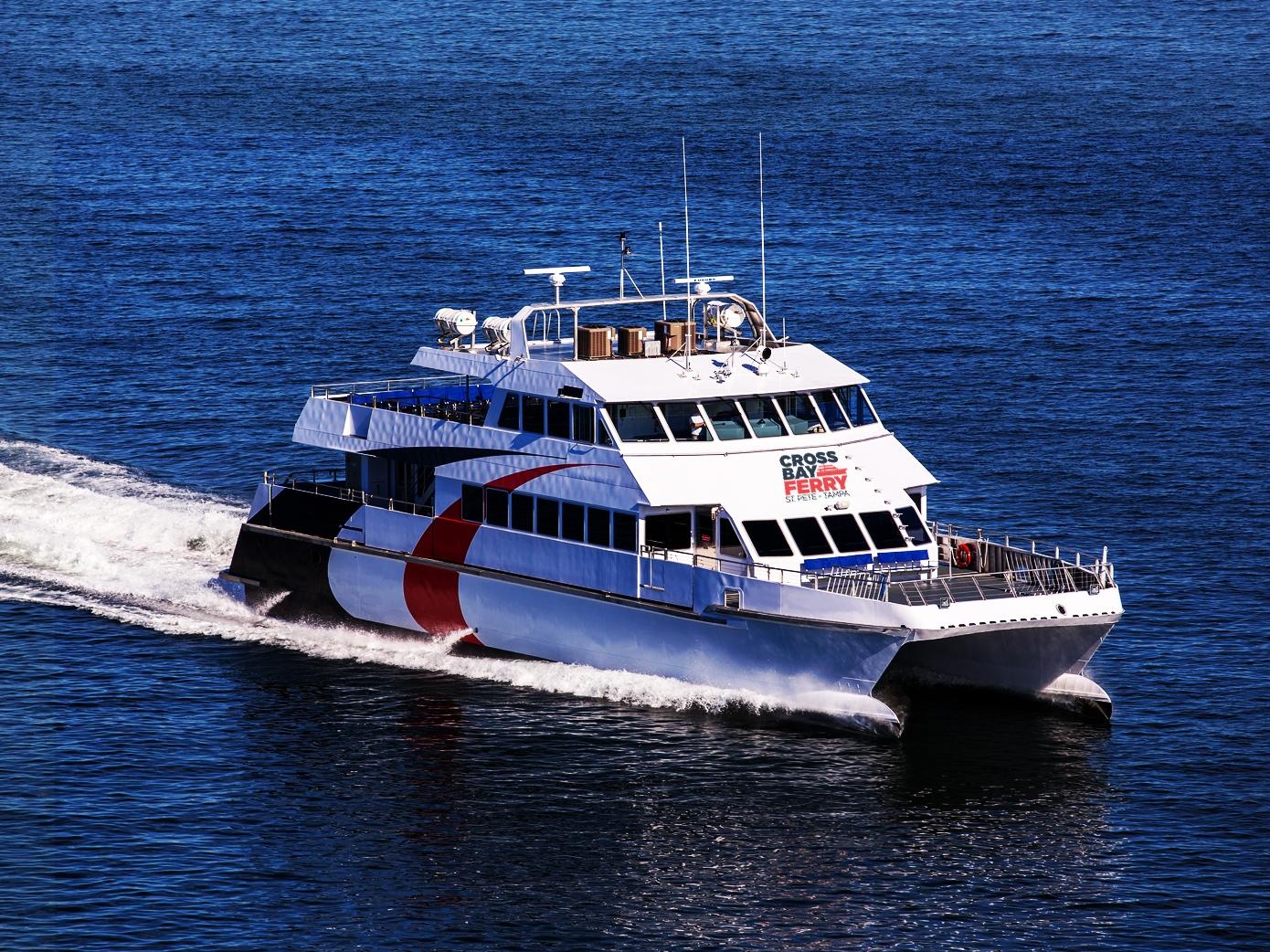 Hillsborough would exclusively foot the bill for service that also benefits Pinellas County.
Hillsborough County Commissioners will on Wednesday discuss whether or not to move forward with plans to make ferry service across Tampa Bay permanent and whether to add service connecting south County to MacDill Air Force Base.
There's been a lot said about why this plan is a good deal for taxpayers and serves as a quick fix service to take cars off the road. A survey released this week showed broad support among those who rode the Cross Bay Ferry seasonal service connecting downtown St. Petersburg and downtown Tampa.
But there's a downside among some transit activists that will likely surface during Wednesday's discussions.
One argument is at the center of those concerns. Hillsborough would exclusively foot the bill for service that also benefits Pinellas County.
"A lot of people are still trying to figure out why Hillsborough taxpayers have to subsidize … joyriders to Pinellas, without … contributing a dime towards this plan's sizable costs," wrote activist Jason Ball on Facebook.
The project operators, HMS Ferries and South Swell Development Group, tout the service for not requiring ongoing public subsidies, as was the case for the seasonal service offered in recent years. However, the project would require $36 million in upfront capital costs to build ferry docks and parking and provide shuttles at MacDill Air Force Base for workers using the service. The project pitch calls for Hillsborough County to foot that bill.
Skeptics also question why Hillsborough County should subsidize transit service for federal military personnel.
Moreover, detractors argue the service isn't transit.
The service connecting St. Pete and Tampa would run on evenings and weekends and for special events. It would not provide consistent commuter service during peak travel hours when traffic is heaviest.
"When it comes to prioritization of the county's transportation investment decisions, why is this ferry scheme the top priority getting funding first," Ball wrote. "Surely we can do better for the county's taxpayers that using Hillsborough tax dollars to subsidize these ostensibly narrow special interest groups."
The discussion Wednesday is likely to be heated. Supporters of MacDill service have for years been trying to establish service for MacDill workers who live in south Hillsborough. The project has been delayed repeatedly over concerns about docking in environmentally sensitive areas despite broad support otherwise.
The recreational service between Tampa and St. Pete was also popular. It experienced better than expected ridership and a rider survey showed nearly every single respondent viewed their experience on the ferry favorably.
The question will not be whether or not the county can afford the subsidy. Hillsborough County is expecting a windfall of money from the All For Transportation tax voters approved last November. Instead, the question will be whether this project is a good use of those funds.
Another local transit activist who worked on the All For Transportation campaign, Kevin Thurman, has been vocal in calling for funding partners for the service including Pinellas County, the city of St. Petersburg and the federal government.
If Hillsborough County Commissioners move forward with the project as proposed it could be up and running as soon as 2022.