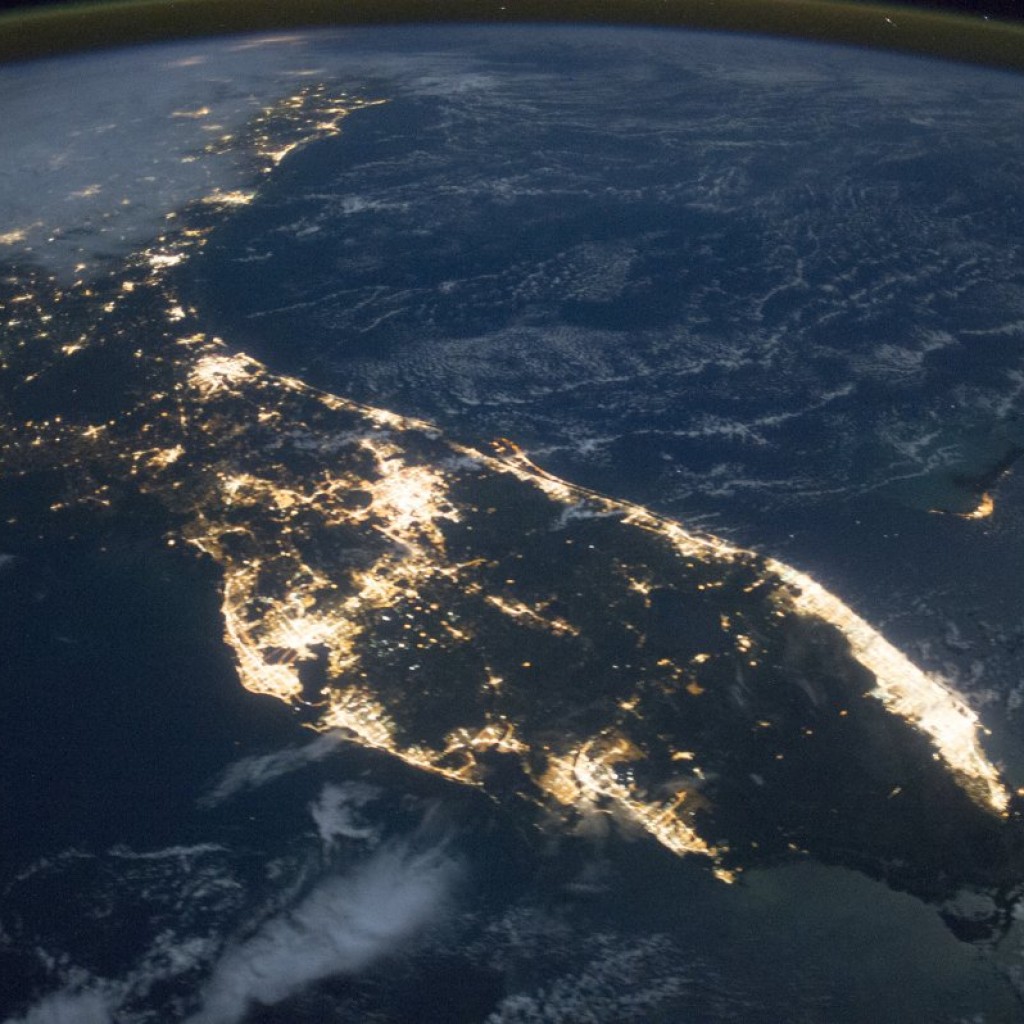 As reported earlier, Air Force list has Colorado, California, and Alabama.
Just three days after Florida kicked off its big pitch to attract the military's new U.S. Space Command, the Air Force announced Tuesday that the Sunshine State is out of the running.
In fact, it may appear that Florida really never was in the running.
The Air Force released a statement Tuesday identifying six bases selected as finalists for the new pan-military command, which would oversee space defense and warfare operations across all branches of the military. It is the same list that was leaked in March, which Florida officials have been scurrying to disavow for weeks, including in confident declarations made last Friday at a Space Florida Summit in Orlando to organize Florida's pitch.
The Air Force picked four locations in Colorado, one in California, and one in Alabama as finalists. None in Florida.
The release makes official what Gov. Ron DeSantis, Lt. Gov. Jeanette Nuñez, U.S. Reps. Michael Waltz and Bill Posey, and Space Florida leaders have been denying since mid-March as they ramped up Florida's push for the headquarters, which could host 1,200 personnel, military and civilian. Florida was preparing a proposal to bring the command to Cape Canaveral.
The news that the command and those jobs would not be coming Florida's way was first reported earlier Tuesday by Florida Today.
DeSantis' office did not respond Tuesday to an inquiry from Florida Politics. He had previously said he was talking directly to President Donald Trump about Florida's candidacy.
The six bases were initially identified in news reports in March, which had stunned Florida officials. The Air Force neither confirmed nor denied the reports, and Florida officials were hearing otherwise from other sources. So they assumed the leak was inaccurate.
On Friday Nuñez, who chairs Space Florida's Board of Directors, had declared of the March report, "We know that's not the case."
Waltz had declared on Friday, "Despite what you may have read in the media, the Air Force has indicated to me that it is following its basic strategic process."
That process, outlined in the Air Force's "Standard AF Strategic Basing Process,"  was to include congressional input before even a finalists list was put together. Waltz is on both the House Armed Services Committee and the Space Subcommittee of the House Commerce Committee and would have been there to hear it.
That was Friday.
"I have serious questions for the outgoing Air Force Secretary [Heather Wilson], who I am concerned forced this issue on her way out," Waltz said in a statement Tuesday. "Florida's communities and leaders deserve transparency and an open process, which the Air Force initially committed to in selecting the Space Command location. Florida deserves a fair chance. I look forward to continuing this discussion with all stakeholders involved, and am committed to supporting a Space Force and maintaining Florida's position as a leader in space."
Space Florida also expressed bewilderment.
"We were at a loss to know what changed," said Space Florida's Chief of Strategic Alliances Dale Ketcham. "The data we got [that Florida was still in the running] was from a whole lot of reliable sources."
For now, they are sticking to that.
"We don't know what happened; but we're kind of of the opinion that regardless, we are pressing on," Ketcham said.
A news release issued Tuesday from the Air Force says the game may be over:
"The Secretary of the Air Force selected six locations as candidate bases to potentially host the headquarters for United States Space Command.
"This combatant command was approved by the U.S. Congress in 2018 and in December 2018 the President of the United States directed its establishment as the eleventh functional Unified Combatant Command."
The candidate locations are Buckley Air Force Base, Colorado; Cheyenne Mountain Air Force Station, Colorado; Peterson AFB, Colorado; Redstone Arsenal, Alabama; Schriever AFB, Colorado; and Vandenberg AFB, California.
"The next step will be to complete site surveys and analysis of each candidate location for its ability to meet mission requirements, capacity, environmental impact and cost criteria.
"The Air Force expects to approve the preferred location during the summer of 2019, which will be followed by an environmental analysis."
The U.S. Space Command had previously existed from 1985-2002. This time it is envisioned as a much larger and more powerful operation, as the United States and other countries are talking seriously about major space military presences, in part to protect the rapidly growing commercial space industry.
The news that Florida is not on the short list is a huge blow, apparently eliminating a prospect that Florida's political leaders have been ballyhooing for months since Trump announced in December that the command would be re-established.
And, based on the leak from March, the blow apparently came a while ago, even before Florida started gearing up, with officials thinking the Sunshine State had a chance.
In February DeSantis said he called Trump directly to urge him to consider Florida for the U.S. Space Command headquarters, telling the president that Cape Canaveral "makes perfect sense."
Florida's congressional delegation, led by Waltz and Posey also united in the effort. As did the Florida House. In March, shortly before the short list of six was leaked, Republican state Rep. Tyler Sirois of Cocoa authored House Memorial 1281 urging the Air Force to consider Florida, and the House adopted it in April.