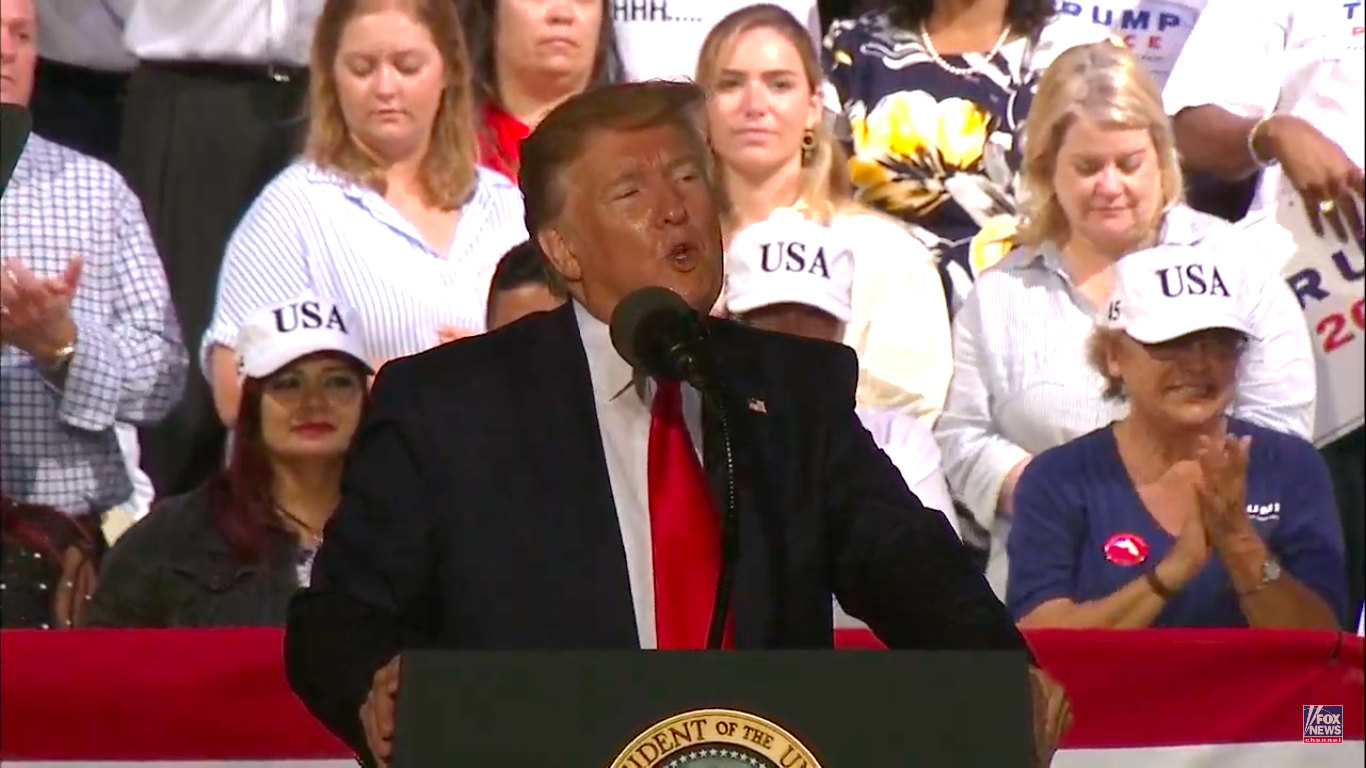 President originally promised the action at rally in Panama City.
The White House confirmed President Donald Trump authorized the maximum increase to federal spending for cleanup after Hurricane Michael.
Trump on May 8 signed an order making further assistance available, according to a release from the White House Press Office.
"Under the President's order, the Federal share for debris removal and emergency protective measures has been increased to 90 percent of the total eligible costs, except for assistance previously approved at 100 percent," the release reads.
Gov. Ron DeSantis said the Federal Emergency Management Agency notified him formally on Saturday the reimbursement had been approved.
 DeSantis tweeted:
.@FEMA officially notifies me of @realdonaldtrump approval of 90-10 federal cost share for hurricane disaster funds for Northwest Florida per my request. Thank you Mr. President.

— Ron DeSantis (@GovRonDeSantis) May 18, 2019
The order was issued 10 days prior, on the same day Trump held a rally in Panama City.
Trump originally announced the higher reimbursement rate at the event. There, he estimated the 90-percent reimbursement would deliver another $448 million in recovery funds.
"We are doing the most allowed by law to support the people of Florida," Trump said at the rally.
Hurricane Michael struck the Florida Panhandle in October and made landfall as a Category 5 storm.
The severity of the storm allowed for the maximum federal reimbursement rate, Trump said.
Sen. Marco Rubio sent a letter in April to the President urging an increase in the federal match. That came immediately after National Oceanic and Atmospheric Administration formally upgraded Hurricane Michael formally ruled the hurricane as a Category 5.
"Numerous reports have detailed the level of devastation these communities have endured," Rubio wrote.
"I have visited these communities firsthand and have seen the impact these unparalleled levels of devastation are having on families and communities, including extensive damage to critical infrastructure that will require significant assistance from the federal government in order to be restored."
Rubio, Sen. Rick Scott and U.S. Rep. Matt Gaetz flew to the Panama City rally with Trump and spoke at the event.