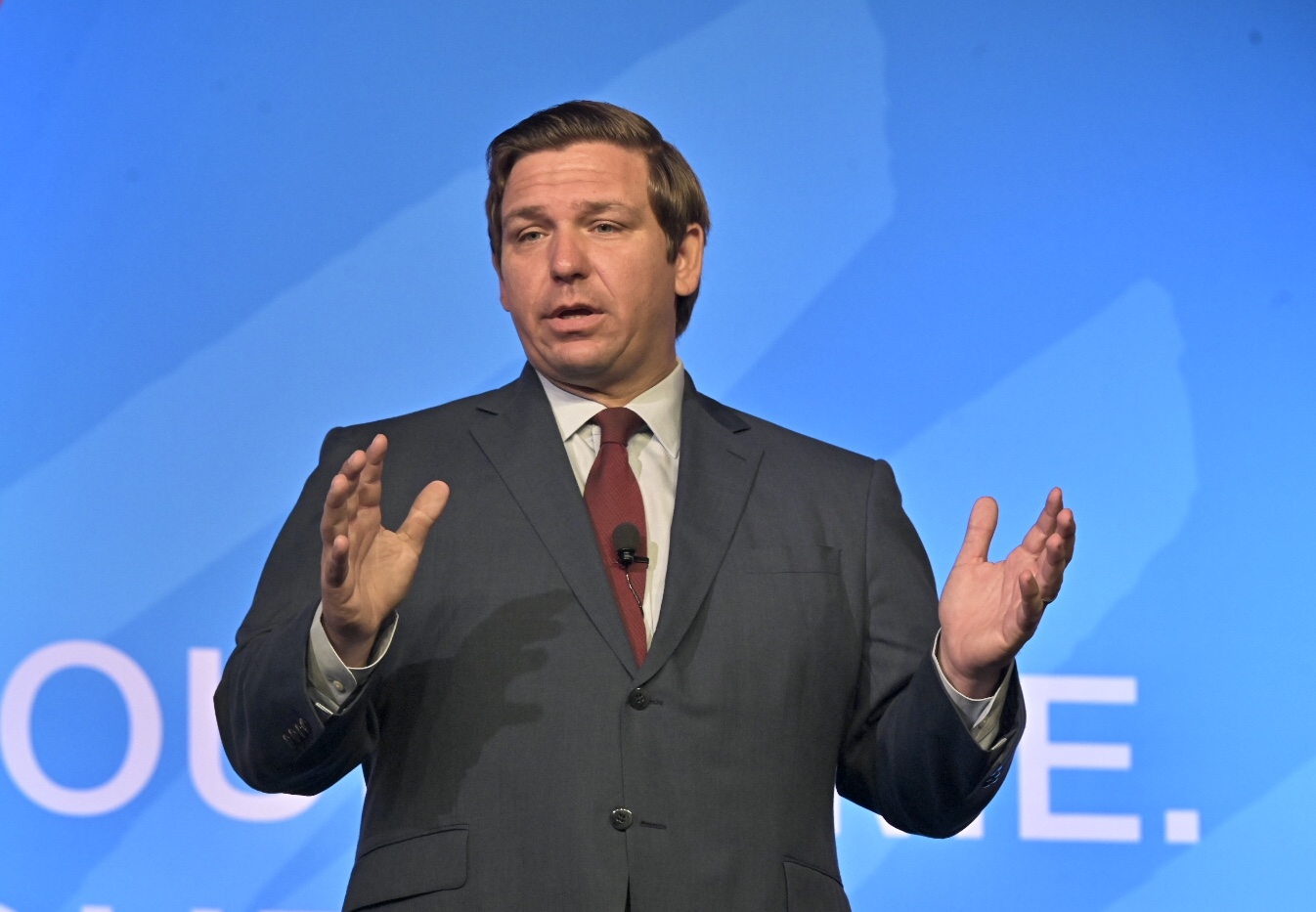 Environmentalists lost this time, but remember what the Rick Scott years were like.
Protectors of Florida's environment feel duped by Gov. Ron DeSantis after he approved three major toll road projects. They hoped he was a different kind of Republican after his moves to protect Florida's land and water. But while I almost always side with that sentiment, I don't agree this time.
Advocates for road expansion have a compelling argument. People aren't going to stop moving here. The state has to plan for that, and that means creating more ways to get around.
Plans call for a new expressway from rural Collier County to Polk County. The Suncoast Parkway will be extended from Crystal River to the Georgia line. It also will connect to the northern end of Florida's Turnpike in Wildwood.
Florida's population is projected to reach about 26 million by 2030, the goal to complete these projects. That's roughly 5 million more people than we have now. Short of building a wall at the Georgia and Alabama borders to keep newcomers out, what is the answer?
All of those newcomers can't just cram into Miami-Dade, Orlando, and Tampa. Environmentalists bemoan the sprawl they say the new roads will create. They have a point. But it would be better if things could spread out a bit rather than concentrate in areas already oversaturated with people.
And if a hurricane like we saw last year with Michael plowed up the middle of the state, having more evacuation routes could save hundreds, if not thousands, of lives.
The Sierra Club of Florida, which does good work, called this a " the worst bill for Florida's environment we have seen in more than 20 years."
It begged DeSantis to veto the bill, but he did not.
The project was the brainchild of Senate President Bill Galvano, a Bradenton Republican. State Sen. Tom Lee of Thonotosassa helped guide it through the Legislature to DeSantis' desk.
"This legislation is a long-term investment that will provide numerous benefits to our state infrastructure," Lee said in a release through Galvano's office. "Regional connectivity not only enhances trade and tourism but also mitigates congestion and provides additional evacuation routes."
I have driven the length and width of this state multiple times. It's not easy. Traffic congestion already is a major problem. Driving Interstate 4 can be like a thrill ride without the thrill, and that's without cramming another 2 or 3 million people into Central Florida.
Also, there is this to consider. While environmentalists lost this time, remember what the Rick Scott years were like. Now, that was a genuine disaster. DeSantis has done more good for the environment in six months than Scott did in two full terms.
I also don't believe DeSantis is finished making positive moves for the environment. This time though, unfortunately, there were other things to consider.