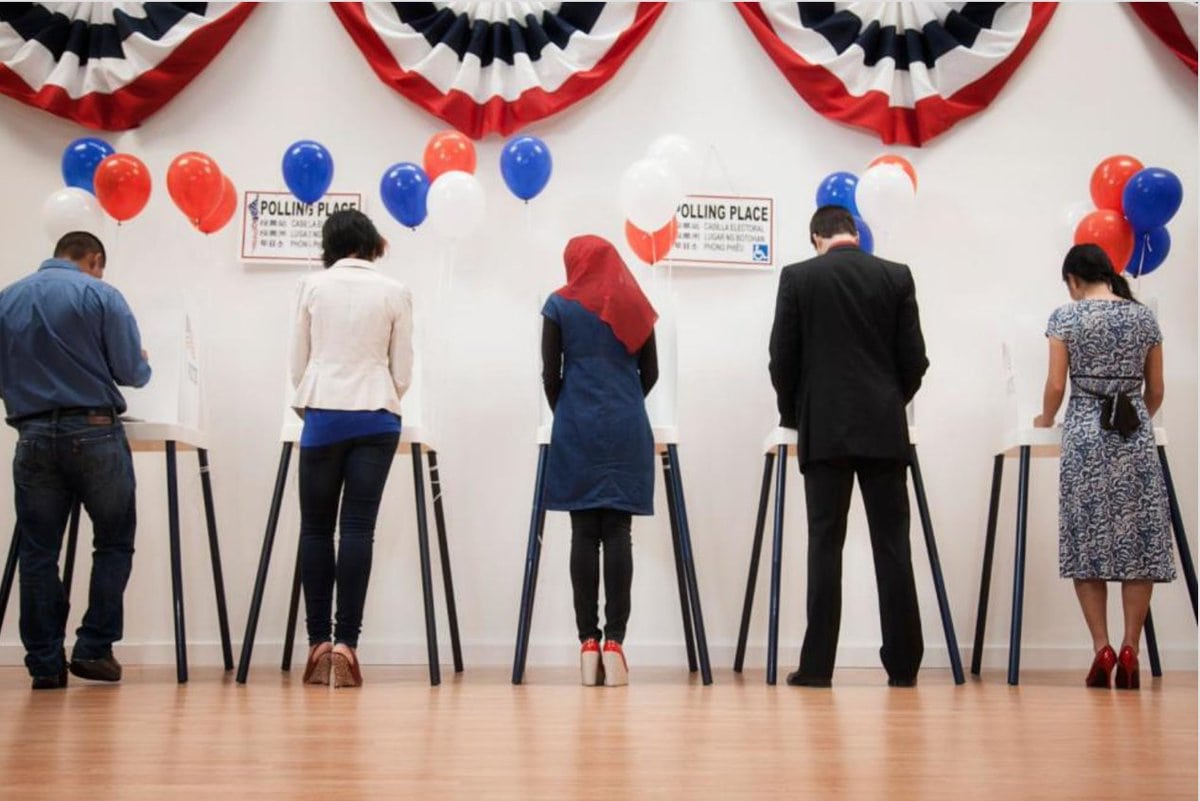 "There is nothing more American than voting and making your voice heard."
The Florida Democratic Party (FDP) says it's setting up a team of activists and lawyers to help protect Floridians' voting rights ahead of the 2020 election.
The year-round "voter protection program" will be led by Brandon Peters, who will serve as its director. In 2018, Peters ran as a Democrat in the race for Florida's 2nd Congressional District.
"There is nothing more American than voting and making your voice heard," Peters said.
"I'm excited to work with a dedicated group of staff, volunteers, and elections officials who are committed to protecting the vote in Florida and working to make sure that every vote is counted."
Peters was narrowly defeated in the 2018 primary by Bob Rackleff, who went on to lose in the general election by nearly 35 points. Peters has also been a practicing attorney for decades and has worked as an adjunct professor at Florida A&M University College of Law.
The FDP accused Republicans of attempting to suppress the vote, including with the recent passage of legislation requiring ex-felons to pay back fines and restitution before having their voting rights restored.
Republicans have pushed back against the Democrats' framing, arguing Amendment 4, which was approved by voters in 2018 and restored voting rights for non-violent ex-felons, required implementing legislation.
The bill is still awaiting the signature of Gov. Ron DeSantis.
That's not the only issue plaguing Florida's election system. In June 2018, the courts rejected efforts to purge inactive voters from Florida's rolls. And during a series of mandatory recounts following the 2018 election, a federal judge required counties to allow voters more time to cure signature mismatches on their vote-by-mail ballots.
Peters will be joined on the leadership program's leadership team by Chief Legal Counsel Charles H. Lichtman and Senior Legal Advisor Alma Gonzalez.
Lichtman was the co-lead counsel for the Democratic Party during the 2000 Presidential election recount. He has also worked on the Democratic National Committee's national voter protection program.
Gonzalez has served as voter protection director for the state and national AFL-CIO and AFSCME. She's been a member of the Democratic National Committee since 2011 and was FDP's state treasurer from 2008 to 2012.
FDP Chair Terrie Rizzo also released a statement arguing for the importance of the program.
"Today in Florida, there is no greater assault on our Democracy than the continued efforts to restrict the right to vote," Rizzo said.
"And while Democrats have long stood against voting restrictions implemented by Republicans in the Florida legislature, we need a sustained year-round effort to make voting easier, more transparent, and ensure that every legal vote is counted."