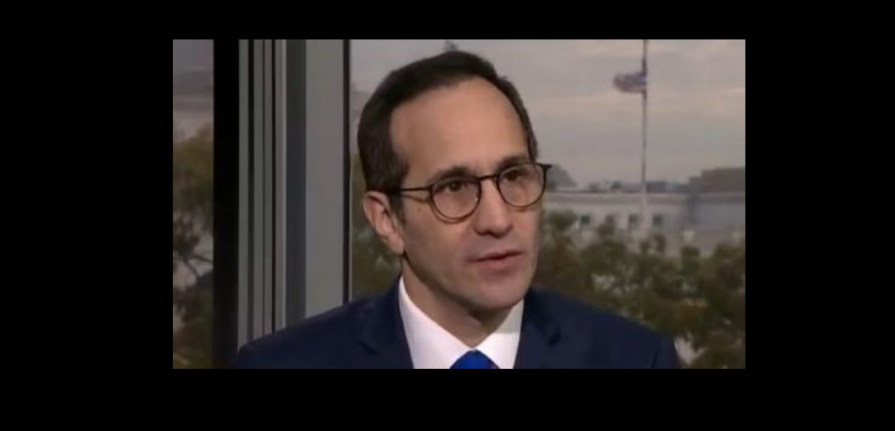 Rubin is on administrative leave and is the subject of an ongoing internal investigation.
A new report from Bloomberg Law suggests Ronald Rubin has a history of inappropriate behavior in the workplace and calls into question whether the state properly vetted Rubin before hiring him as a top financial regulator earlier this year. 
Twelve sources said that recent complaints levied against Rubin, Commissioner of the Office of Financial Regulation, are "consistent with what they said was inappropriate behavior in prior jobs including at the Consumer Financial Protection Bureau and House Financial Services Committee," reports Lydia Beyoud for Bloomberg Law.
Rubin is on administrative leave and is the subject of an ongoing internal investigation prompted by a sexual harassment allegation filed against him earlier in May.
Since then, at least two other individuals have filed complaints against Rubin. One of the allegations recounts a conversation during which Rubin made an ageist remark about a group of employees.
Beyoud reports that "several women" who had worked with Rubin in Washington, D.C., recalled, "he had a habit of making sexually inappropriate comments that made them uncomfortable."
A source familiar with Rubin's exit from the U.S. House Financial Services Committee told Beyoud that Rubin had been fired in 2015 "due to allegations of sexual harassment deemed credible by the committee."
Rubin's position as a senior counsel and advisor to the House panel is his last full-time gig listed on his resume before he began working as a freelance writer. 
After reviewing Rubin's employment history that was provided to the state, Beyoud found an inconsistency.
Rubin on his resume said he had worked at the Financial Industry Regulatory Authority (FINRA) from June 2003 to July 2005.
But "a FINRA spokesman told Bloomberg Law that Rubin was employed there from June 2003 to June 2004," Beyoud reports.
A spokesperson for the Florida Department of Financial Services told Beyoud that Rubin's hire had been subject to "extensive research and background checks by each Cabinet office."
Gov. Ron DeSantis and the Cabinet hired Rubin in February during a Cabinet meeting.
DeSantis, Attorney General Ashley Moody and Agriculture Commissioner Nikki Fried did not return Beyoud's requests for comment.