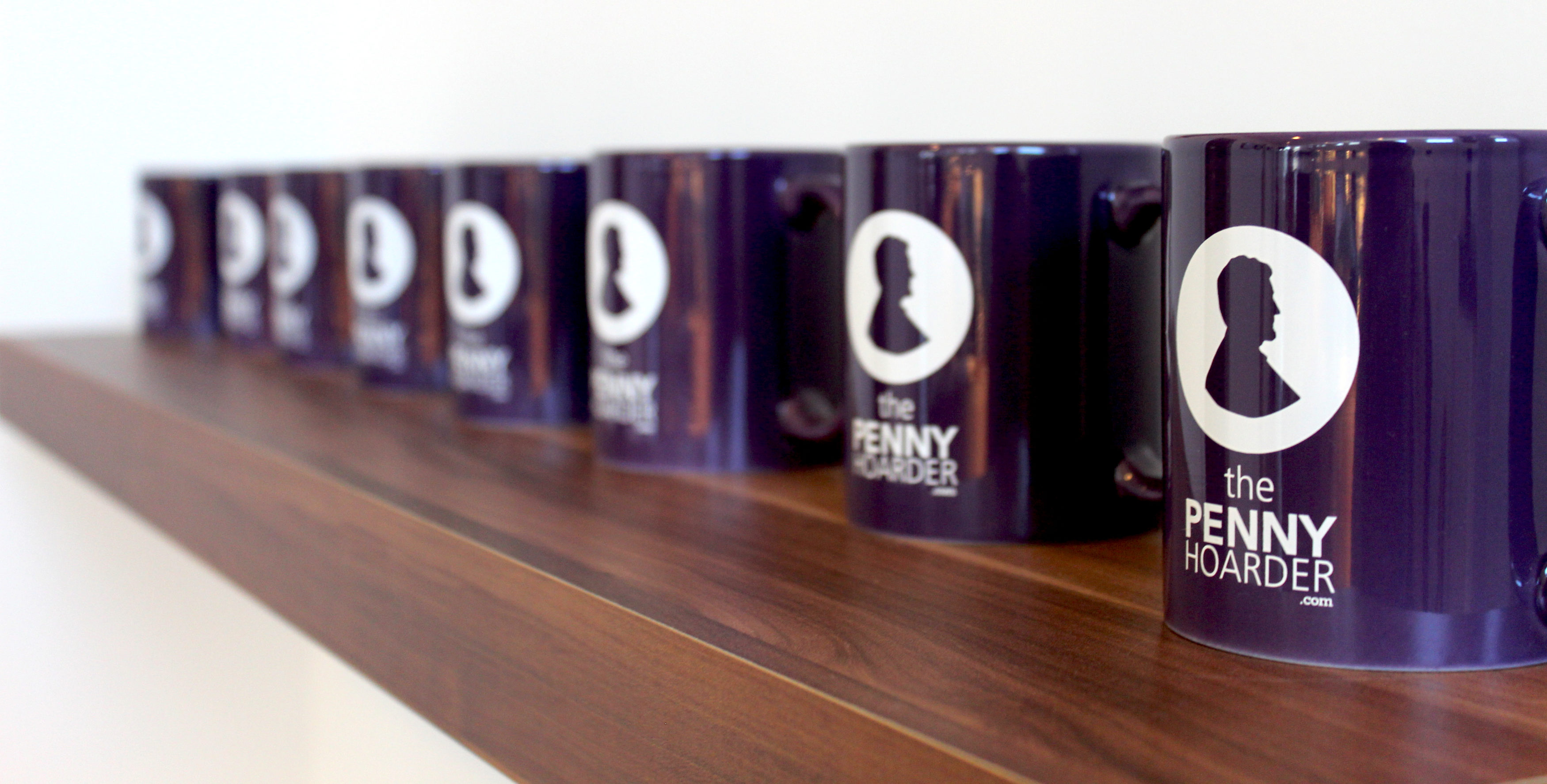 The company also claims Smart Wallet stole its employees.
The Penny Hoarder is suing a New York-based rival over copyright infringement claiming it stole content and pilfered employees.
The St. Pete-based personal finance website alleges Smart Wallet, another personal finance website run by the company Sea of Savings, a subsidiary of Fluent, "systematically" copied its website aesthetic and content.
The Penny Hoarder is seeking an injunction from the court to block Smart Wallet from continuing its duplication and for punitive relief in excess of $75,000.
A more than 50-page suit filed in the U.S. Middle District of Florida/Tampa lays out more than a dozen examples of how the company copied its content.
The Penny Hoarder first alleges Smart Wallet mimicked its website by including a company header at the top left hand corner of the home page along several drop down menus with topics like "make money."
In one instance, Smart Wallet used the exact same language as Penny Hoarder on a widget asking readers "do you think this article might help you put more money in your pocket?"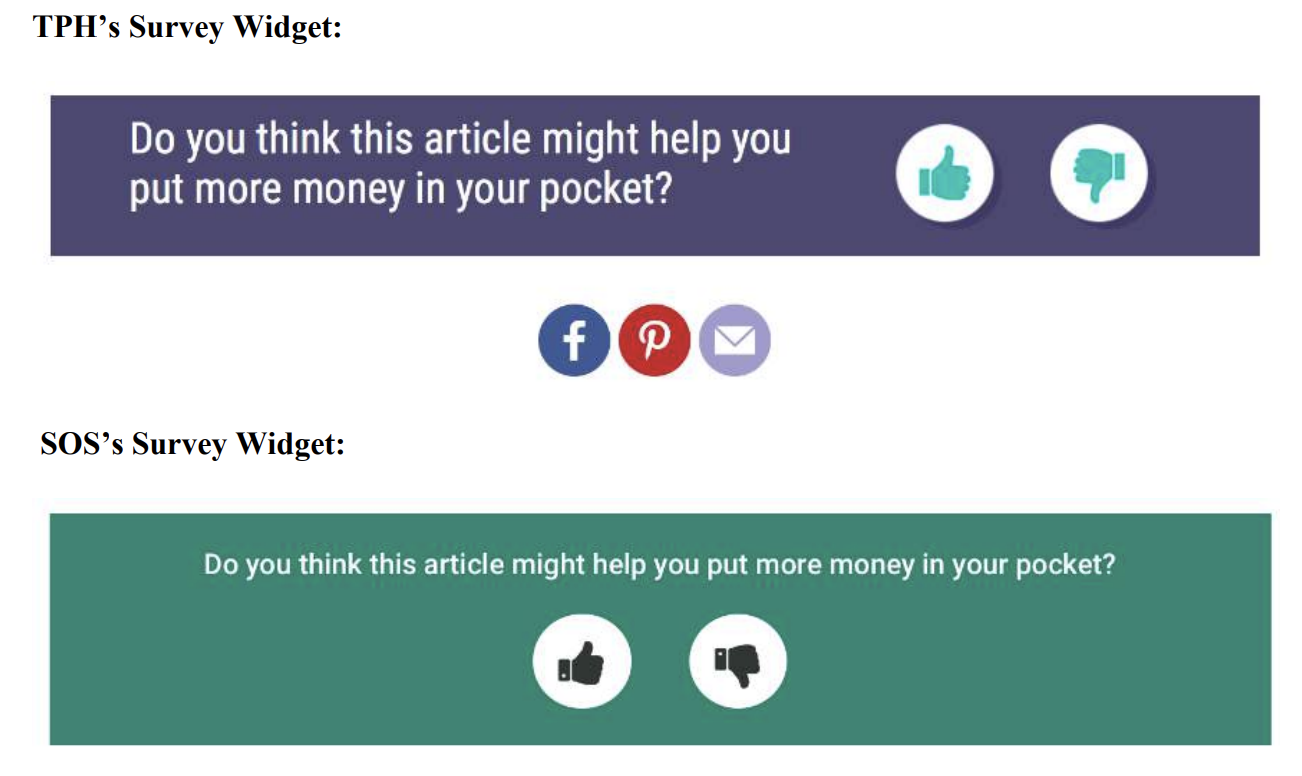 In another example, The Penny Hoarder published an article about how to get a pint of Halo ice cream for free. Smart Wallet published the same information under a similar headline the next day.
Smart Wallet also duplicated a Penny Hoarder article listing six places to get a great hot dog on National Hot Dog Day. Smart Wallet published a similar list with the exact same locations and, like Penny Hoarder, included a "bonus" location for shopping local.
Smart Wallet also allegedly copied an article reviewing the Lucktastic free digital scratch-off card program. Both articles began with an anecdote about the writers' fathers taking them as children to convenience stores to purchase lottery tickets and both articles say, in slightly different language, that as children the writers didn't understand the appeal.
"You pay for a piece of paper and then watch TV or check the newspaper to see if you won money," The Penny Hoarder article reads.
Smart Wallet offered a similar statement.
"You're spending money on a small piece of paper to then watch the TV in anticipation and ultimately get disappointed."
Other alleged copyright infringements include stories about how to be an effective freelancer, how to save money by traveling in October and how to get $500 toward a Disney vacation, among others.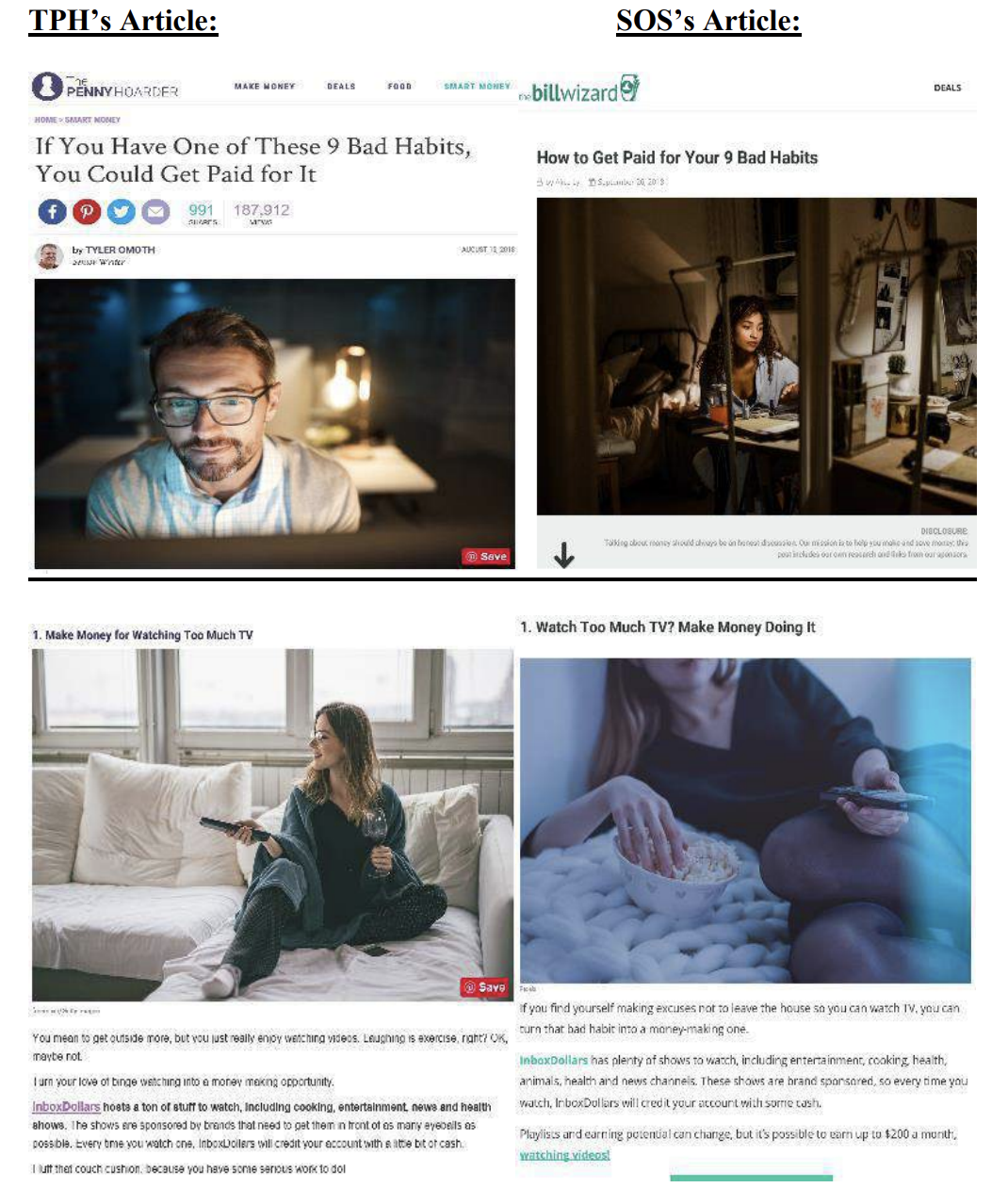 The Penny Hoarder also alleges Smart Wallet lured its employees despite knowing those workers had noncompete clauses with Penny Hoarder. In all, five employees left The Penny Hoarder to work for Smart Wallet.
One of them, former Penny Hoarder web developer Joshua Darby, left Smart Wallet and offered testimony on Penny Hoarder's behalf claiming he believed Smart Wallet hired him to access source code information the company could use to copy Penny Hoarder.
The other four former employees still work for Smart Wallet and Penny Hoarder is pursuing legal action to enforce its noncompete clauses against them, which its lawsuit claims Smart Wallet is challenging.